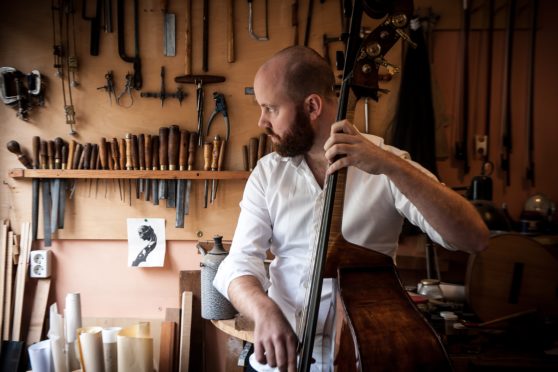 Scottish Ensemble performed at Eden Court, Inverness last night for the final concert of its 2018/19 season.
The theme was dance music from across centuries, continents and traditions, works from the classical repertoire written with dancing in mind.
The concert was guest directed by magnificent Swedish violinist Malin Broman, effortlessly pulling off the challenging feat of directing and playing throughout.
The 12 piece string ensemble is considered one of the UK's best and with its dynamism, energy, crispness and verve, it's easy to see why. As they played, they moved around the stage in formations suggestive of quadrilles, duelling and even Riverdance, somehow managing to keep their music stands and electronic page turners with them.
For the evening the ensemble was joined by virtuoso Dutch double bassist Rick Stotijn who injected a touch of the Jimi Hendrix into his playing – only a small touch admittedly, but there was no inch of his double bass left unexplored during the evening. No wonder he's co-founded Orbi, a 'chamber music rock and metal group' with bassoon, double bass, Hammond organ and percussion.
The programme included four Translyvanian dances by Sándor Veress- dance but not as we know it perhaps, with vivid scores that wouldn't have been out of place as sound tracks in Hitchcock movies.
This was followed by The Four Seasons of Buenos Aires by Astor Piazzola. Again if you were expecting overt Latino dance rhythms they were well concealed within the extreme rhythmic complexity of the pieces- if the word's sexiest Argentinian gauchos had appeared to sweep us off our feet in a tango, there were only short sections where we could have had a flower-between-teeth sashay.
The  second half included extracts from Purcell, Britten, Schulhoff and my personal favourite of the evening, from Schubert's Death and The Maiden (string quartet no 14) The Tarantella, based on the frenetic dancing you're supposed to do to ward off death if bitten by a tarantula.
Malin Broman apologised for not being able to supply a dance floor for us, but perhaps in truth only the likes of Martha Graham or Wayne Sleep could have made the most of the movement in this unconventional and inspirational programme.
The ensemble's rapt and devoted Highland following filled the One Touch theatre for this one-night only concert in Inverness.
The tour ends on Thursday in the Theatre Royal, Dumfries.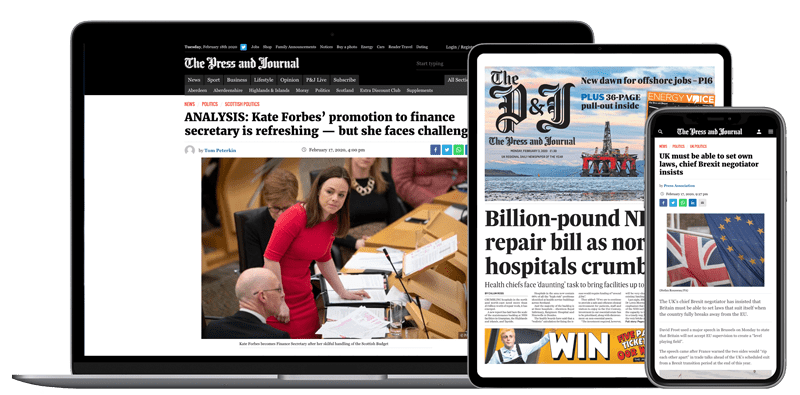 Help support quality local journalism … become a digital subscriber to The Press and Journal
For as little as £5.99 a month you can access all of our content, including Premium articles.
Subscribe