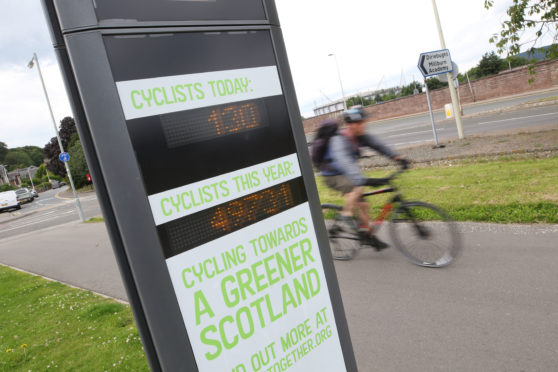 A leading cycling body has demanded that a commuters cycling route in Inverness should get financial backing from the Scottish Government.
Cycling UK has written to the transport minister Michael Matheson MSP urging him to fund ten key projects aimed at transforming cycling and walking across Scotland- of which Inverness is one.
The Inverness City Active Travel Network will further develop a cycle-friendly route along Millburn Road, Academy Street and the Raigmore interchange. Millburn Road will also see the creation of a fully segregated cycle path, a westbound bus lane and a new footpath.
However, back in 2014 the route, caused controversy after it was dubbed the £1million mile, after calculations showed for 0.7 miles it cost £733,000.
The route previously upgraded ran from the Morrisons supermarket along Millburn Road to Millburn roundabout into King Duncan's Road, following existing roads and paths through Raigmore Estate before crossing the A9 via the Golden Bridge.
The Inverness project is one of ten of which the government will assess for funding under the Places for Everyone Community Links Plus bids
Cycle UK's Jim Densham, campaigns and policy manager in Scotland, said: "Financing all the viable projects will inevitably stretch Transport Scotland's limited budget, and extra funding will be needed from government.
"But we believe this is an appropriate response to the climate emergency and is needed to show that government is taking urgent action in a sector that is falling behind others."
Mr Densham added: "The impacts of climate change threaten every aspect of our lives, including making the conditions for cycling and active travel more challenging.
"However, more people travelling by bike rather than by car is one of the solutions to climate change, one which the majority of people in Scotland can be part of and benefit from in their daily lives."
A Transport Scotland spokesman said: "As Cycling UK is aware, it is important for public money and the process for funding awards to be transparent, accountable and evidence-based.
"More broadly, as we told Parliament last month, we do recognise there is work to be done with all our partners, however we are already taking decisive action to transform walking and cycling across Scotland.
"The successful projects will be announced soon.  All projects will be advised how to improve so as to make them viable for funding."
The spokesman said the Scottish Government doubled its active travel budget in 2018 to £80 million.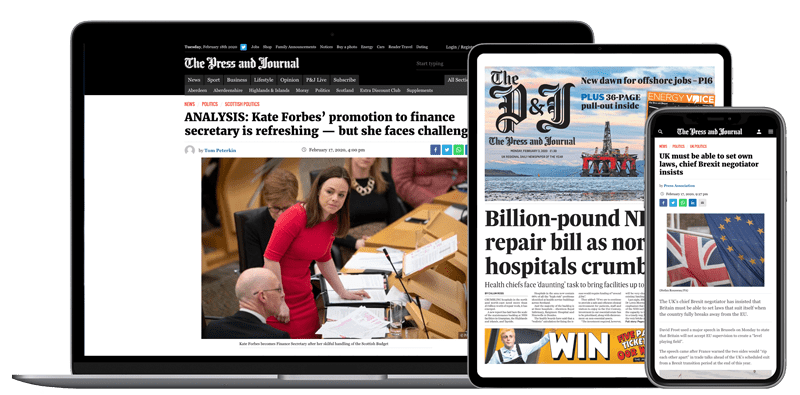 Help support quality local journalism … become a digital subscriber to The Press and Journal
For as little as £5.99 a month you can access all of our content, including Premium articles.
Subscribe