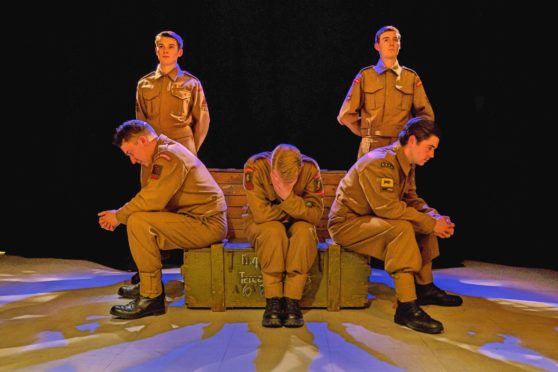 The story of a World War Two conscript who trained for the D-Day landings on the Moray Firth will be told next week.
Bert Barritt was a lad of 18 when he was conscripted and sent for training in Nairn, hundreds of miles from his Bermondsey home.
Now his memories are to be brought to life in Bomb Happy at the Edinburgh Fringe.
Mr Barritt, now 94, was an infantryman with the East Yorkshire Regiment.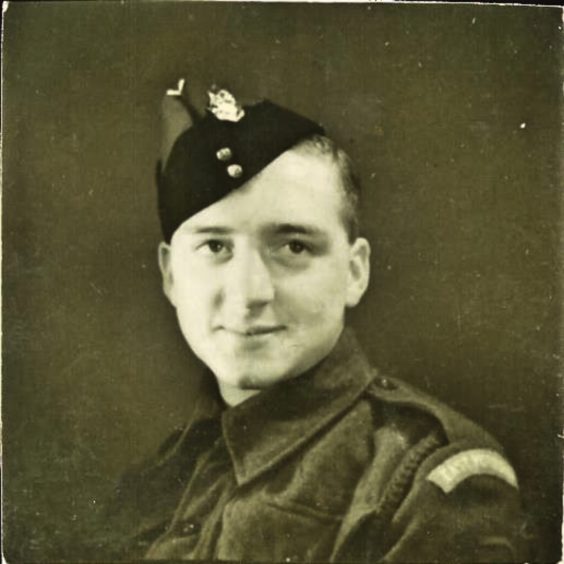 He remembers his battalion moving first to a camp near Dumfries called the Barony, and then to Lockerbie and Lochmaben.
They then moved north to Nairn.
In his war diary, Mr Barritt wrote: "There we took up serious training for beach landings and went to sea in large ships and then transferred into landing craft and made the practice run-ins to the beach."
"Most of us were sea sick and I remember lying on top of the side of the craft, I was horizontal and being sick. It was a dreadful trip. Fortunately we did not have to land on the beach which saved us getting wet, as the operation was called off."
The play follows Mr Barritt and four other veterans go from Scotland to Portsmouth to take part in the D-Day landings and on through VE Day, highlighting the lifelong impact of post traumatic stress disorder.
Two of those veterans, Ken Smith (Duke of Cornwall's Light Infantry) and Ken Cooke (Highland Light Infantry), both of whom landed on Gold Beach will attend the show on August 16, 17, 23 and 24.
Mr Barritt is not well enough to make the journey to Edinburgh, but did attend recent Fringe preview performances in his home town of York.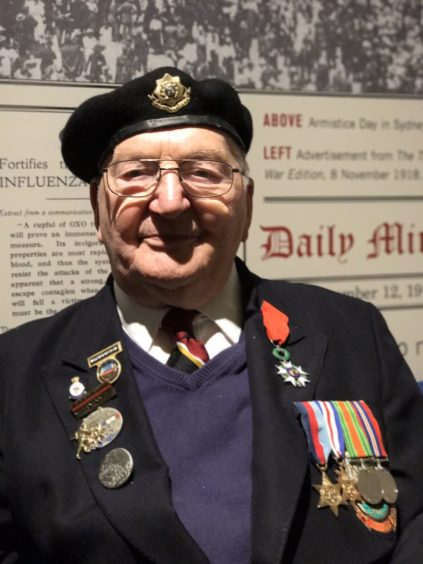 He will be portrayed by actor Thomas Lillywhite. The show runs from August 13 to 25 at Army@TheFringe in the Hepburn House Reserve Centre.