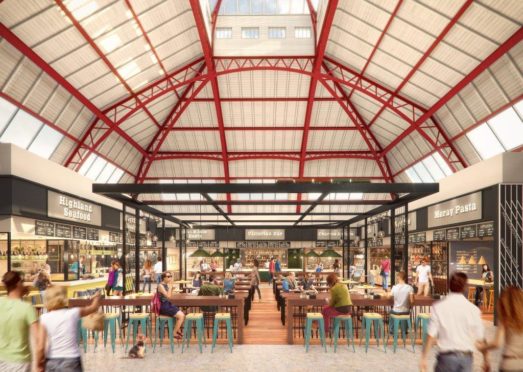 A £1.6million revamp of Inverness's historic Victorian Market will begin in January.
The work, to be carried out by Inverness firm WGC Scotland,  is expected to be completed within one year and will be funded by Inverness Common Good Fund and Town Centre Funding.
A full refurbishment of the market hall and former fish hall, which turned 150 years old in May, will involve an internal strip-out, including all existing shop units and services with the installation of new units, public toilets and central seating area.
The Arcade and Queensgate and will remain open throughout the period of development.
Inverness City provost Helen Carmichael said: "The Victorian Market is more than a destination for shops and restaurants, but it is an important community hub.
"We all know that during its 150 years the market has had to survive war, fire, recession, threats from national retailers, online shopping and now coronavirus.
"With that in mind it is important that we help protect the market for another 150 years. The refurbishments will not only give the market a new lease of life, but it will also help ensure its continued profitability in the challenging retail environment we have today.
"I am sure the market will continue to be the social hub and visitor attraction it has always been, with a future-facing outlook."
A business plan for the transformation of the Market Hall was approved by members of Highland Council's City of Inverness area committee in November.
The overall aim of the plan is to create a viable future for the market, to increase footfall in the city centre and to the benefit of the 800 businesses located there.
John Ewart owner of Market Arcade business Milk Bar, is a member of the VM Stakeholder Group. He added: "We believe the development of Market Hall will be a key part of the post Covid-19 recovery for the city centre of Inverness.
"Those of us who will continue to trade throughout the development period look forward to welcoming and working alongside the businesses that will join us in a newly refurbished Market Hall."