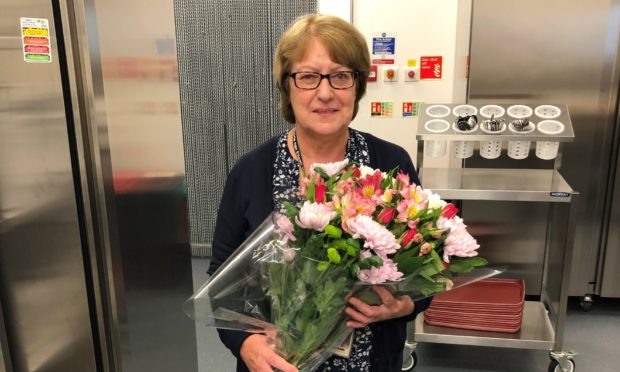 A school cook in the Western Isles has received a special thank you for plating up nearly two million meals in a career spanning 45 years.
Katie Campbell has catered for generations of schoolchildren at Daliburgh School (Sgoil Dhalabroig) in South Uist and has been recognised by both the Western Isles Council and the head teacher of the school for her devotion.
The school, which is home to approximately 70 pupils, caters for both English and Gaelic education, with Ms Campbell providing a vital role in keeping both pupils and staff well fed.
Head teacher Jane MacIntyre said: "All staff and pupils from Sgoil Dhalabroig would like say a huge heartfelt thank you to Katie Campbell who has for 45 years been a key part of our school.
"Everyone has fond memories of their favourite meal Katie serves, be it lentil soup, spaghetti bolognese or crispy chicken and we cannot wait to get back in August to try them again.
"Sincere thanks Katie, from all at Sgoil Dhalabroig both past and present."
The Western Isles Council presented Ms Campbell with a special certificate at a presentation to mark her 45 years of devoted service.