Gardeners in Moray, keen to get busy outdoors as spring approaches, have been given a boost with free access to compost.
Aberdeenshire firm Keenan Recycling dropped off the massive 20-tonne load of fertiliser yesterday at the Dallachy landfill near Spey Bay.
The free shipment was organised as a reward to Moray residents for their consistently high recycling rates, compared to the rest of the country.
Findhorn and Kinloss community councillor Harvey Morton was eager to see a return for locals after they contributed to the targets.
He said: "For years, we have been told we have been getting the recycling done right – the stick was getting it right in the first place, the carrot is now free compost.
"We have been sending all this garden and food waste down to Aberdeen, so it's nice to be able to get something back for it – the lorry would be coming back empty anyway."
Keenan Recycling currently collects rubbish from Moray Council to convert it into premium compost.
The authority has previously been approached by communities asking for help to run floral displays.
However, that support had been ruled out due to the council's perilous financial position.
But now, the recycling firm has stepped in to make the shipment of compost available on a first-come, first-served basis.
Technical director, Gregor Keenan, added: "We enjoy a very good relationship with Moray Council and we are delighted to help these local communities, which clearly take a great pride in their appearance.
"I hope the compost helps to make these communities look even brighter this summer."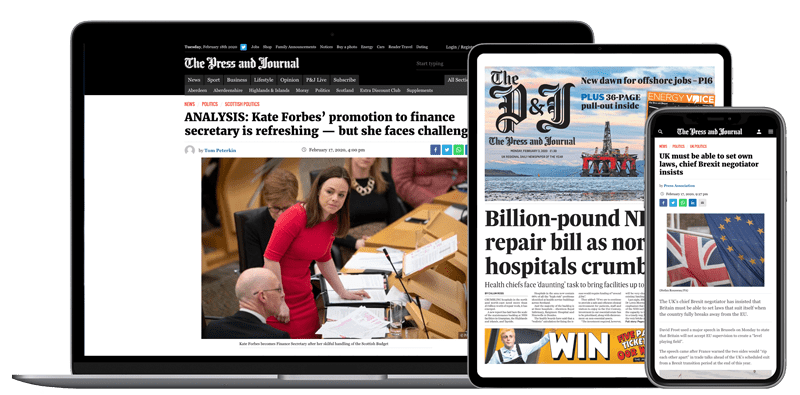 Help support quality local journalism … become a digital subscriber to The Press and Journal
For as little as £5.99 a month you can access all of our content, including Premium articles.
Subscribe