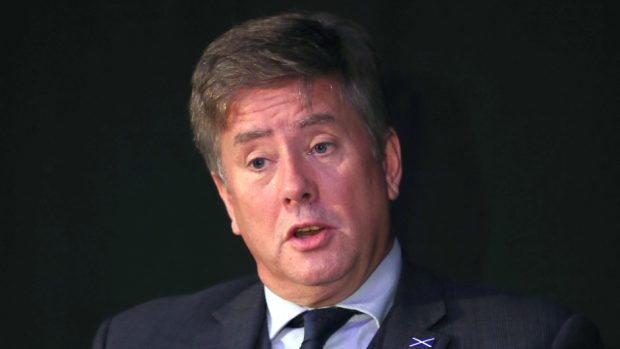 A Scottish Government minister is due to visit Moray to advance talks on preparing a multi-million-pound vision for the region.
The council is spearheading a £200 milllion bid to fund projects designed to attract and retain jobs in the area while allowing firms to flourish.
This week, Chancellor of the Exchequer, Phillip Hammond, agreed to meet with local MP Douglas Ross about the proposals.
Now the Scottish Government's Economy Secretary, Keith Brown, has accepted an invitation to visit the region as the bid gathers pace.
Moray MSP Richard Lochhead said: "A lot of progress has been made by the team in recent months with proposals being developed after consultation with communities and businesses.
"With one of the lowest wage economies in Scotland, Moray would clearly benefit from a growth deal to build and diversify the economy and create high-value jobs.
"I'm delighted the cabinet secretary will visit the area to meet the team behind the bid to discuss how we can deliver these ambitious plans."
Projects in the bid include creating a "cultural quarter" in Elgin, focussing on Cooper Park, Grant Lodge and the town hall.
Other proposals are two new campuses for Moray College UHI to retain skills in the region and a manufacturing centre to support firms.
Growth deals lever funding out the Scottish and UK governments for large-scale projects that also have private sector backing.
Graham Leadbitter, co-leader of Moray Council's SNP group, said: "The commitment from Mr Brown to visit Moray is great news and takes us a step closer to the final approval of a vital growth deal that will boost our economy and infrastructure."