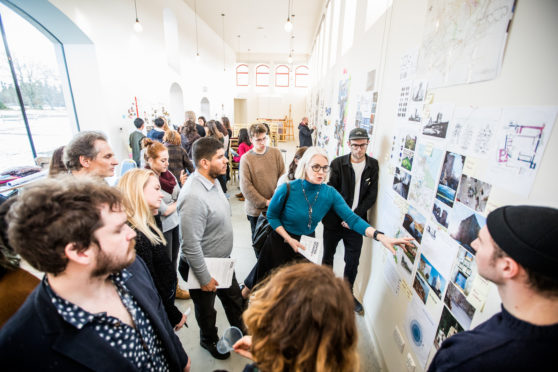 Students from Japan have arrived in Moray to take part in an arts collaboration event for the first time.
The Winter School at the Glasgow School of Art's (GSA) campus at the Altyre Estate, near Forres, hosts institutions from across the world every year to allow them to learn from each other.
Representatives from Germany, France and Denmark have returned to the two-week event, which began yesterday, but have also been joined by the Tokyo Metropolitan University for the first time.
This year's winter school, which is the fourth event of its kind to be held, will examine how people relate to and interact with their surroundings.
Gordon Hush, head of innovation school at GSA, said: "This year's winter school will explore how designers can engage with landscape.
"They will explore a variety of sites around the estate seeking opportunities to design with nature, rather than using nature, and uncover ways to allow a relationship with nature that promotes human well-being.
"Winter school offers the opportunity to collaborate with students and academic colleagues from across the world using the local situation in the north of Scotland as the spring board to address issues of global importance."
The results of the sessions will be displayed at an exhibition in Forres later this year.