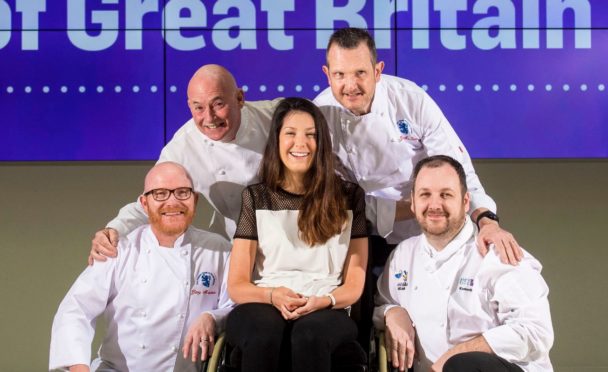 A group of the country's finest cooks will team up to serve a gourmet meal in support of MND Scotland.
George McIvor, chairman of the Master Chefs of Great Britain and a family friend of campaigner Lucy Lintott, is hosting the dinner to help the cause – which will be prepared by Gary Maclean, winner of Masterchef The Professionals in 2016.
Miss Lintott, from Garmouth, was the youngest person in Scotland to be diagnosed with motor neurone disease (MND) five years ago.
Since then, she has raised £180,000 to support those with the terminal illness, which stops signals from the brain reaching muscles causing people to lose the ability to walk, talk and eat.
The team of chefs for the fundraiser, which will be held at Hotel Colessio in Stirling, will include Miss Lintott's father Robert as well as Kenneth Hett, David Auchie, Shaune Hall, Warren Brown, Neil Mugg and college students.
Mr McIvor said: "I've worked with Lucy's dad for fourteen years and have known Lucy all her life.
"We have talked for a while about doing a Master Chefs event for MND and I'm thrilled to now be able to help towards Lucy's incredible fundraising campaign."
The fundraising dinner will be held on Friday, May 17. Tickets cost £85 per person, available online at www.mndscotland.org.uk/masterchefs