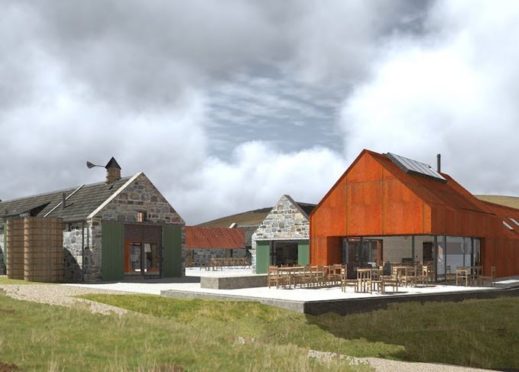 A project to revitalise an abandoned Moray farm as a whisky tourist attraction has moved a step closer to realisation.
The Cabrach Trust wants to transform the former steadings at Inverharroch Farm into a distillery to showcase traditional methods for making the spirit.
Now it has been announced that the group has received a £28,000 funding boost from the National Lottery Heritage Fund to help preserve and protect the area.
The charity has already secured enough funding to allow construction to begin on the £6.5million project, which is due to bottle its first whisky in 2024.
Fundraising activities will continue from the group in order to meet its ultimate target for the site, which is about eight miles south of Dufftown.
Expansion plans revealed for £6.5million whisky visitor attraction in Moray
Anne Brennand, chief executive of the Cabrach Trust, said: "This important grant from the National Lottery will enable us to build on our progress to date by improving our capacity and increasing our knowledge.
"The funding will ensure that the trust is fully prepared for the challenges that lie ahead and will support its long-term ambitions to regenerate the Cabrach for our community."
The Cabrach was a hotbed of illegal distilleries during the 18th and 19th centuries, which makes it one of the most important birthplaces of malt whisky.
The scale of the smuggling market in the area led to the law being changed in 1823, which legalised smaller whisky stills.
The area is now described as a "living war memorial" due to the large number of ruined buildings, including Inverharroch Farm, which were abandoned after the First and Second World Wars who could no longer make a living from the land after losing family members during the conflicts.
Dream of transforming derelict Moray farm into whisky heritage centre moves a step closer
The trust intends to transform the abandoned farm into a museum of illicit whisky and smuggling alongside the kind of distillery that would have been in operation in the area in the 1830s.
Once open, it is expected to attract about 20,000 visitors a year and sustain 15 jobs in the remote area.