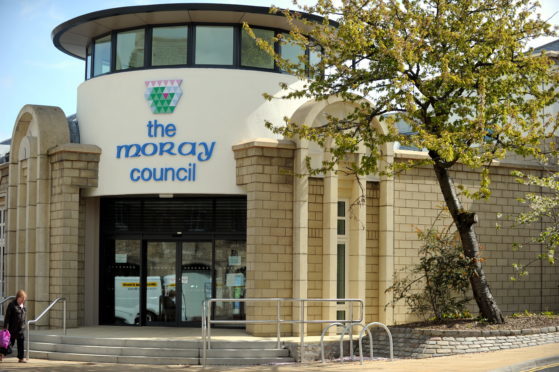 Moray Council has been accused of "wasting scarce taxpayer funds" on buying a bin lorry that needs a separate van to follow it.
The recycling vehicle was bought by the authority about six months ago at a cost of more than £100,000.
However, the Press and Journal understands the lorry has been used only a small amount of times since it was purchased amid accusations it is "not fit for purpose".
The truck, which is smaller than a standard vehicle, can collect rubbish from household blue paper bins and plastic and metal from the pink bins.
However, a van with separate staff has to follow it in order to collect glass – which can be collected all together by the other vehicles in the fleet.
Moray Council has said the lorry was bought to access harder-to-reach rural homes and stressed it was making savings – adding that routes are being drawn up for it.
But Moray MP Douglas Ross wants reassurance from the authority that cash has not been wasted on the vehicle at a time when other services are being slashed to balance books.
He said: "You have to question how this significant investment by the council is cost effective, if, by their own, admission a separate van has to follow this new vehicle to collect glass recycling.
"A constituent alerted me to the fact that the new vehicle has not been used frequently since it was purchased  some months ago – and the council seem willing to accept this state of affairs given they are still developing routes for future use.
"I would have hoped that they would have considered all this prior to spending thousands of pounds of taxpayers' money on a new vehicle, which clearly is not fit for purpose."
Moray Council's bin collections have not been immune to the effect of budget challenges in recent years.
The authority reduced the household landfill collections to three-weekly last year while also introducing a charge to collect garden waste.
In January, the council issued an apology following disruption to pick-ups following breakdowns, inaccuracies in collection calendars and a backlog of waste from Christmas.
The authority has stressed that the smaller recycling lorry will end up being more cost-effective for taxpayers.
A council spokeswoman said: "We purchased a smaller recycling collection vehicle to access harder-to-reach rural properties, where our larger recycling vehicles struggle to access.
"We are making use of this smaller vehicle, while at the same time developing routes for future use.
"Meantime glass recycling is being collected by a separate van, but we can reassure taxpayers this is making efficiencies and is more cost-effective."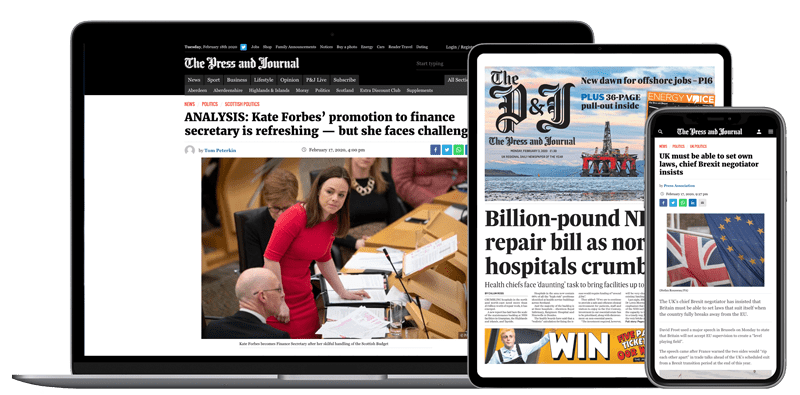 Help support quality local journalism … become a digital subscriber to The Press and Journal
For as little as £5.99 a month you can access all of our content, including Premium articles.
Subscribe