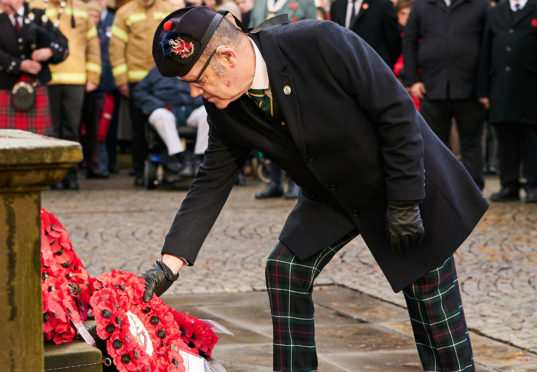 As the winter sun shone over Elgin town centre this morning, residents gathered to honour the courageous soldiers who risk and sacrifice their lives for our freedom.
The Remembrance Sunday ceremony began with special musical performances from the Moray Youth Choir and acapella group Joyful Noise, who sung Amazing Grace.
The Reverend Deon Oelofse, Minister of Elgin's St Giles and St Columba's South Church, led the service by inviting the crowd to join him in prayer and give thanks to the fallen soldiers whose names adorn Elgin's memorial statue.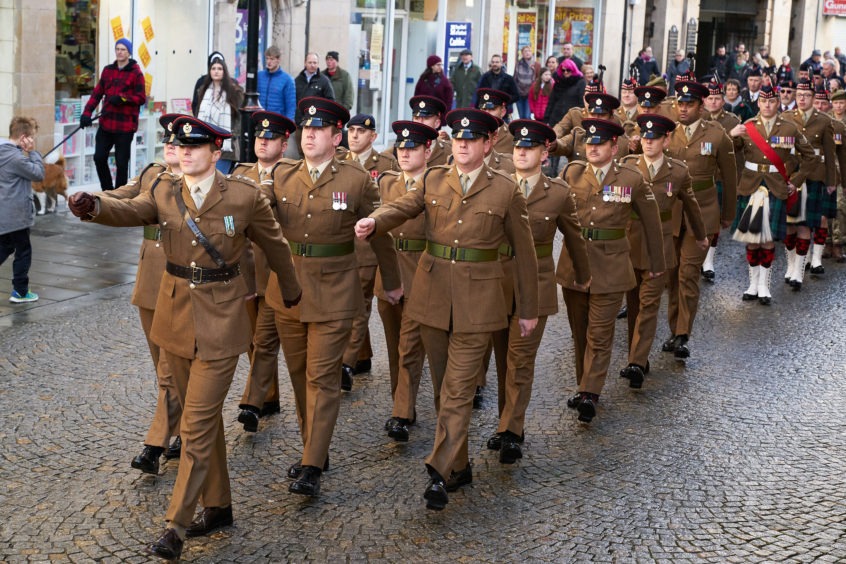 The 39 Engineer Regiment from Kinloss and RAF Lossiemouth then led a parade across the plainstones, before the wreath laying ceremony and a poignant silence respected by everyone on the town's High Street and further afield.
Ian Geddes, who was a Queen's Own Highlander for 25 years and came from a long line of military men, said: "It's very important for the people of Moray to come out on Remembrance Sunday and to remember all the friends who fought and never came back."
Some of the young girls of the Lhanbryde and Urquhart Brownies first group made a wreath which they brought to Elgin to lay at the base of the monument.
Elaine Penny, one of the group's leaders, said: "I think it's important for the girls to know about Remembrance Day and the wars.
"Some of the girls have actually been finding out about their grandparents and great-grandparents that were involved."
Flight Lieutenant Dan Chorley, communication officer at RAF Lossiemouth, said: "Remembrance Sunday is an opportunity to take a pause from the fast pace of our busy lives.
"Putting down our smart phones, turning off our computer screens, and taking time to consider what life was like during the World Wars can be quite a sobering thought.
"When our greatest worries are what we are going to eat for dinner, allied aircrews, soldiers and sailors did not know whether each day would be their last."