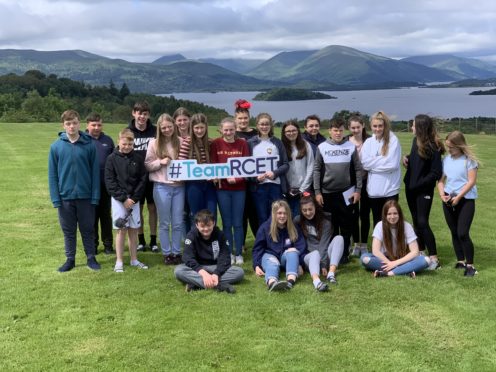 Armed Forces children throughout the north will benefit from £60,000 that has been granted to the Royal Caledonian Education Trust to allow them to expand a youth-focused programme.
The charity is the only one if its kind in Scotland that is committed to supporting the children and young people in families with members who are involved in the Armed Forces.
They have received £60,000 from Paul Hamlyn Foundation which will assist the charity in growing their Youth Participation over the next two years.
The Royal Caledonian Education Trust's Youth Participation Programme is one of their newly-launched and has proved to be hugely successful at improving the wellbeing of the young people they help.
The programme supports over 600 Armed Forces children and young people in their experiences with military life, which can include difficulty making friends and struggling to integrate into new schools as well as coping with parents being deployed overseas.
The funding boost will be used to recruit a local Youth Participation Project Worker in the Highlands and Moray who will be able to provide hands-on support for young people across the region. They will also work with children within the charity's two established Youth Participation groups located in Inverness and Lossiemouth, which are both areas with strong military roots for generations of families.
Chief Executive from the Royal Caledonian Education Trust says: "We are hugely grateful to Paul Hamlyn Foundation for supporting the expansion of our highly successful Youth Participation Programme.
"We believe wholeheartedly that listening to the views of Armed Forces children, and empowering them to improve the experiences of future generations of their own community is the best way to deliver real long-term change that will help all Armed Forces children to reach their full potential."