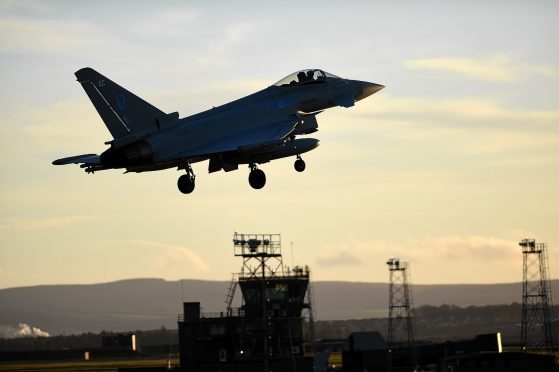 An armed forces campaigner believes more lawsuits could be launched against the Ministry of Defence by personnel exposed to toxic substances on north-east air bases.
Michael Boyd, who worked at RAF Kinloss in the 1980s, settled a claim out of court last week as the case was due to be called at the Royal Courts of Justice in London.
The 55-year-old, who now lives in Oxfordshire, argued chemicals he was exposed to during his job repairing and cleaning aircrew survival equipment had caused his incurable cancer.
Yesterday Dundee-based military campaigner Les Mason, who was due to be a witness in the case, revealed more have already come forward to him to share similar experiences.
He said: "This started when one guy came to me about six years ago with a medical complaint for me to look at.
"From that another couple of guys came forward and then a couple more.
"I would say I've now had about 100 names given to me and sadly more than half of them are dead now.
"When you speak to some of these guys you hear that they have had cancer. They've then had chemotherapy and it's gone away and then it's come back again.
"It's taken away their quality of life because even if it goes away they are left just waiting for it to come back. That's no way to bring up families."
Mr Boyd, who has been diagnosed with non-Hodgkin lymphoma, cleaned equipment including life rafts and clothing using carcinogenic chemicals, including trichloroethylene.
Mr Mason, who served in the Scots Guards, says poorly ventilated hangars caused the toxic fumes to have a more pronounced effect.
It is believed military personnel from bases across the UK, including at Lossiemouth and Leuchars in Scotland were affected between the late 1970s and early 1990s.
Mr Mason added: "These chemicals were not on the banned list, but they didn't look at what it could be broken down into.
"Nobody looked at what happened if you mixed A with B."
An MoD spokesman said: "The health of our serving personnel and veterans is of paramount importance and policies governing the use of hazardous substances are strictly enforced."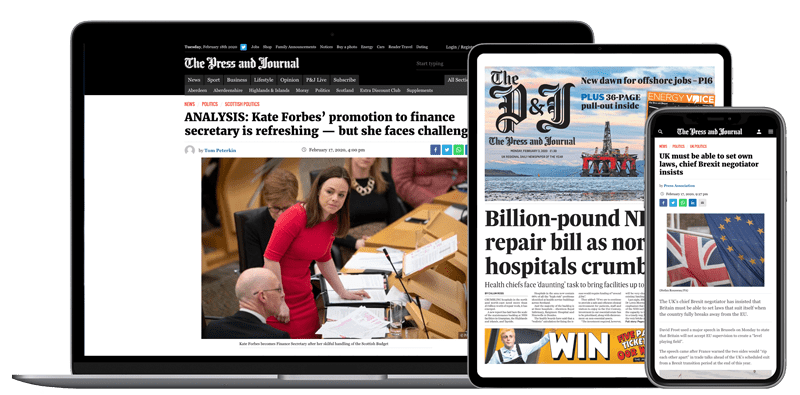 Help support quality local journalism … become a digital subscriber to The Press and Journal
For as little as £5.99 a month you can access all of our content, including Premium articles.
Subscribe