From a caravan park to a thriving international settlement, the Findhorn community is celebrating 60 years.
In November 1962, Peter and Eileen Caddy and their friend Dorothy Maclean lost their jobs running the Cluny Hill Hotel in Forres and another hotel in the Trossachs.
Then they moved into a cramped caravan, with the couple's three children, near Findhorn.
Where they pitched went on to become the home of the Findhorn eco-village. Now, 500 people live permanently, with the aim of living more in harmony with each other and with nature.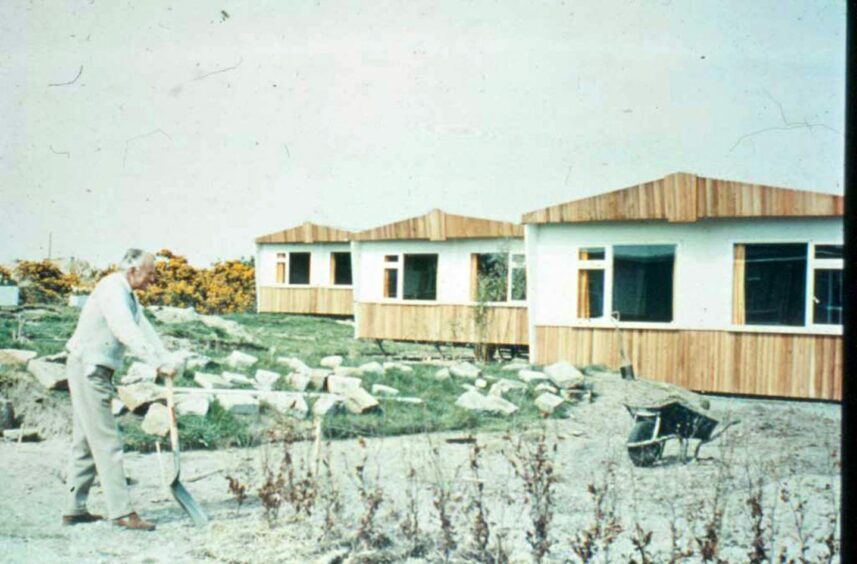 'It is unbelievable'
Jonathan Caddy, son of Eileen and Peter, has lived in the community for more than half his life.
He had a brief spell away from the community.
Jonathan, 66, said: "It's been a privilege to witness the miraculous things that have happened here over the last six decades.
"We parked the caravan in a small hollow in a desolate caravan park – now it's a vibrant and ever-evolving community.
'To have the world coming to my backyard while I was growing up, to the caravan where I was born, is unbelievable."
The retired schoolteacher added: "It's been an amazing adventure. They say it takes a village to raise a child – I've had a diverse and talented village that has moulded who I am.
'This is a small place in many respects, but it's been a catalyst for change in many spheres worldwide."
From a caravan to an eco-village
The trio went on to create a productive vegetable garden, including 40-pound cabbages, amid a wasteland of sand and gravel.
It was at the time their only income was an unemployment benefit.
The community grew into the UK's biggest eco-village.
The original caravan remains exactly where it was parked on 17 November 1962,
surrounded by the garden that helped grow the community.
In 1972, the Findhorn Foundation was founded to run educational courses and workshops.
Thousands have attended its events, coming from all over the world.
Peter Caddy died in 1994 and Eileen in 2006.
In 2020, Dorothy Maclean passed away three months after her 100th birthday.
In 1998, the foundation was recognised by the United Nations as a non-government organisation.
The following year it was granted consultative status at the UN.
Eco side of the Findhorn Community
The Living Machine was the first water-treatment system of its kind in Europe. Wind turbines have been supplying The Park since 1989. At times they feed energy back into the national grid.
Some residents even live in recycled whisky barrels and others in eco-builds harnessing the latest thinking in energy use.
Read more about the community: