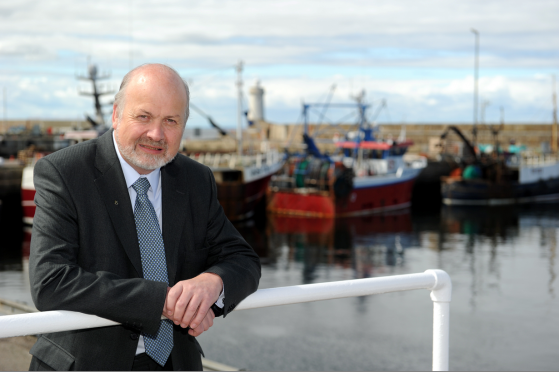 Moray's biggest harbour is poised to land a major cash boost as the stand-in operations base for a £2.6billion offshore windfarm.
The 84-turbine Beatrice development in the Moray Firth was given the final go-ahead this week.
The project is expected to bring millions to the north economy, and create hundreds of jobs.
Energy giant SSE, which has a 40% share in the scheme, named Wick harbour as the main operations and maintenance base for the project.
But yesterday it emerged that the port in Buckie would take on that mantle in the event of poor weather or other emergencies which could limit productivity in the far north.
Moray Council says buildings around the town's harbour will be revitalised when construction on Beatrice begins next spring.
Office spaces and bays at the former fishmarket building will be utilised.
Engineering firms are expected to lease berths at Buckie while construction is ongoing, and surrounding buildings will be hired for staff, vehicles and equipment.
Chairman of the Moray Economic Partnership, John Cowe, said: "This will bring in direct revenue in the lease of buildings and berths, and will create a use for unoccupied buildings at the harbour."
Buckie councillor Gordon McDonald, who is also chairman of the town's harbour advisory group, said the move could spell a resurgence for the port.
The town has pinned its hopes on playing a crucial role in the development of a second offshore windfarm in the Moray Firth, which is currently in its early stages.
The Moray Offshore Renewables Ltd (Morl) turbines are likely to be sited 25 miles from the town.
Mr McDonald added: "To be involved in Beatrice in this fashion is a bonus for Buckie, as we have been focussing more on Morl.
"If the port can work efficiently as a fair weather one here, then it stands Buckie in good stead for that contract.
"I know Wick has difficulty staying open at times, and this is a chance to prove what we are capable of as a strategic port."
Beatrice is expected to deliver about £680million into the UK economy during its construction phase and then a further £525million over the windfarm's 25-year lifespan.