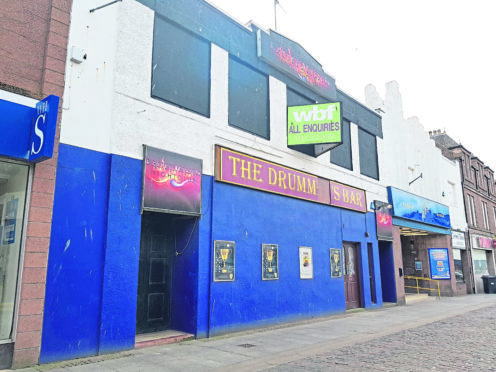 A business group last night toasted the expected arrival of Brewdog in Peterhead as a "sign of confidence" in the town centre.
The Ellon-based firm revealed they would open a new outlet in Buchan at their annual general meeting in Aberdeen in April.
At the time the company said they were moving into the town because of the founders James Watt and Martin Dickie's links with the area.
Now plans have officially been submitted to transform the former Drummers Bar  in Marischal Street into a bar and restaurant.
The firm wants to completely revamp the ground floor of the building, which has lain vacant for the last five years.
The proposals have been drawn up by Glasgow-based design firm Surface ID and will be considered by Aberdeenshire Council in the coming months.
Last night, Peterhead business improvement district (Bid) chairman John Pascoe welcomed the project.
He said it was a positive sign for the town centre and it will make Peterhead a destination for "quality" food and drink.
Mr Pascoe said: "What it means in practical terms is the filling of a large end recently empty business premises on one of the main streets in the town centre.
"This has been a long term goal of the local beer industry innovators and I think was primarily due to shareholder interest in a Peterhead location.
"A new Brewdog bar will bring a quality food and drink offering in the town centre to compliment what we have already and what is planned for the future and I see this helping with such issues as the night-time economy and making Peterhead town centre a destination for good quality food and drink."
Although Graham Brownie closed his DFS sports shop in the town centre earlier this year, he said he was pleased to hear Brewdog were looking to set up in such a prime spot.
Businessman Graham Brownie said having Brewdog occupy such a key building in the middle of town would be an "asset."
He said: "It'll give the town a wee something.
"It might be for the younger age group, but anything like that in the town is a real asset."
Brewdog is the latest in a string of companies to looking to invest in Peterhead, following Aldi and Travelodge.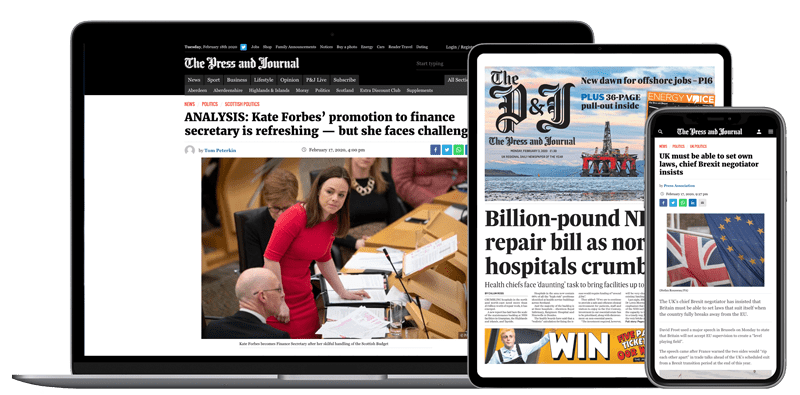 Help support quality local journalism … become a digital subscriber to The Press and Journal
For as little as £5.99 a month you can access all of our content, including Premium articles.
Subscribe