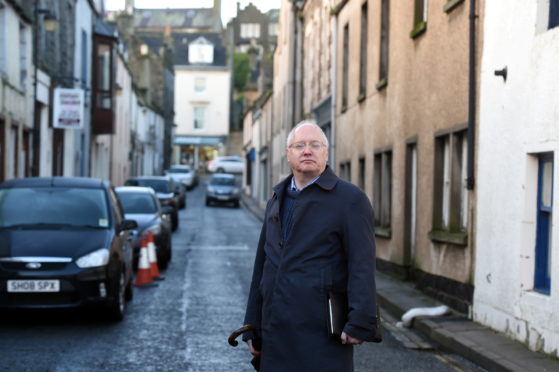 The members of a congregation at a north-east church are celebrating a midnight mass for the first time in over a decade after finally securing a minister for their parish.
Our Lady of Mount Carmel parish church at Sandyhill Road in Banff, will be hosting the religious gathering from 11.30pm today.
It is the first Christmas Eve in at least 15 years that the church has held such an event due to there being no resident minister for several years.
Father Francis Okoro, a missionary from Nigeria, was appointed as priest-in-charge at the parish in July.
He said: "It has been a joy for me to play a part in rebuilding our church community as the new priest following many years of vacancy.
"This Christmas Eve, for the first time for many years, we are now celebrating midnight mass – an exciting time to come together as we wait for Christmas day and the celebration of the birth of Christ.
"Each Christmas is unique and different.
"It brings some sort of emotional or psychological feeling and experience, unique to each of us and courses through us, as different people.
"I am blessed with the amazing and committed volunteers who have done so much, so soon, and I am enthused by all those parishioners and a good, loving community of the church and in the parish."
Since his appointment, he has worked on building bonds between the parishioners.
Particular successes have included the Parish Christmas Party and a joint 90th birthday celebration of parishioners.
Secretary of the Parish Pastoral Council and long-time parishioner Fiona Stewart said: "For the first time in at least 15 years, the parish is looking forward to celebrating Midnight Mass in Banff.
"In past years, we have occasionally had a Vigil Mass in the early evening, but Midnight Mass is a Christmas tradition we have missed out on for a long time and truly starts off our Christmas festivities.
"We are happy to have a resident parish priest in residence at Banff after some years without one."
Chairman of the Parish Pastoral Council Glen Reynolds added: "It has not been difficult to be profoundly moved by what has happened at the church.
"A first Advent and Christmas for a church that is rebuilding is a precious point in its history, following a church without a priest in charge.
"We are an outward-looking church, welcoming and diverse."