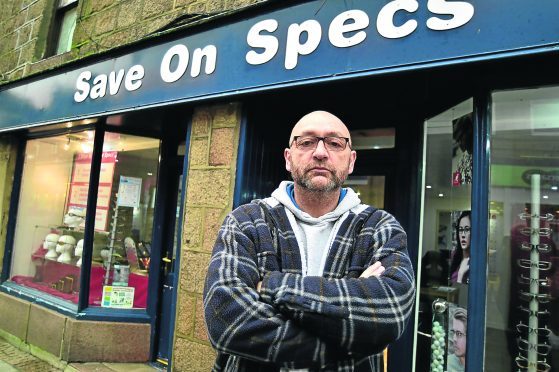 Organisers of a north-east town's Business Improvement District (BID) scheme have offered olive branch talks to objectors.
Around 20 business owners have joined together to oppose the Rediscover Peterhead scheme after complaints that they were not told the "full story" about how the project would be run.
The BID was approved last month by a slim majority of around 75 to 63, creating an umbrella company that will carry forward improvement projects in the port.
But despite only 138 casting a ballot in total, all 228 of those eligible to vote are now be forced to pay into a levy which the group will use for its projects.
Each will have to pay a nominal fee of about £300.
Keith Bennett, owner of Save on Specs, is one of the business owners who have said they are unwilling to pay.
Others in the town including beauticians, legal service providers and clothes shops have also said they fear that any project will not benefit their business interests.
Yesterday, Mr Bennett claimed there was feeling in the town that those against BID were against Peterhead which he said was not the case.
"To be clear, it's not about the money," he added.
"If someone had come knocking on my door with a scheme that they would like to do that would brighten up the town for a couple of hundred pounds I would have gladly handed it over. But there isn't something there. They could do anything they want with that money, really.
"We've had schemes like these before, and truth is I hope I'm wrong. I hope in five years' time the place looks fantastic. But, unfortunately, I don't think that's going to be the case."
Last night, BID coordinator John Pascoe called for a meeting between both sides and said businesses should be working together rather than fighting each other.
"The levy is not a tax," he said.
"it is an investment that over the year will see businesses getting more than their initial levy in value, one way or another – everybody pays and everybody benefits – there is no freeloading," he said.
"Rediscover Peterhead note that there are some businesses in the town skeptical of the BID and would welcome meeting them to establish what projects those businesses would like to see prioritised.
"We should be working together for the benefit of the town, to improve trading for all businesses rather than fighting against every suggestion, or positive effort, that is made."
He added that information prior to the vote had been "explicit" in detailing how the scheme would work and which projects would be pursued.
Other business owners – who did not want to be named – raised concerns that efforts to draw people into the town centre would not result in more trade for them.
One said people did not typically buy specialty items on a whim.
"We've been in business in Peterhead for almost 20 years," they added.
"It won't benefit our business at all. It hopes to create walk in trade, but that won't help us.
"It's fair enough if they want to do that, but it should be an option if you want to pay into it. They shouldn't be able to force us."
If the businesses follow through with their plan of not paying into the scheme they could face legal action.
Last year, a hairdresser in Paisley allegedly had bailiffs appear at his shop and threaten to seize his stock and equipment for failure to pay into his own town's BID scheme.
Another shopkeeper said he was served with a sheriff's letter demanding £600 in unpaid fees.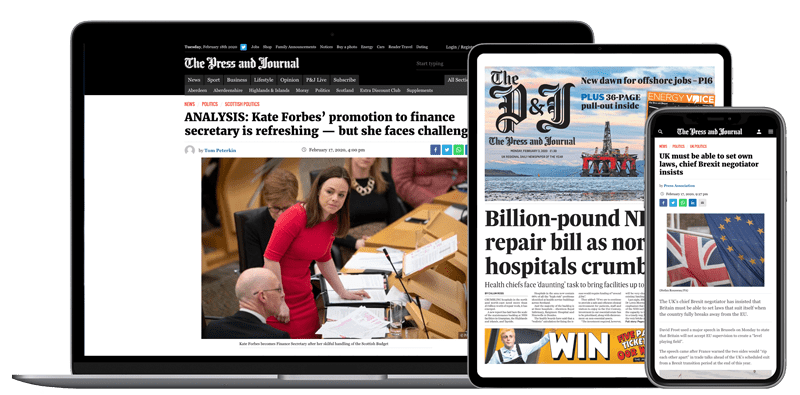 Help support quality local journalism … become a digital subscriber to The Press and Journal
For as little as £5.99 a month you can access all of our content, including Premium articles.
Subscribe