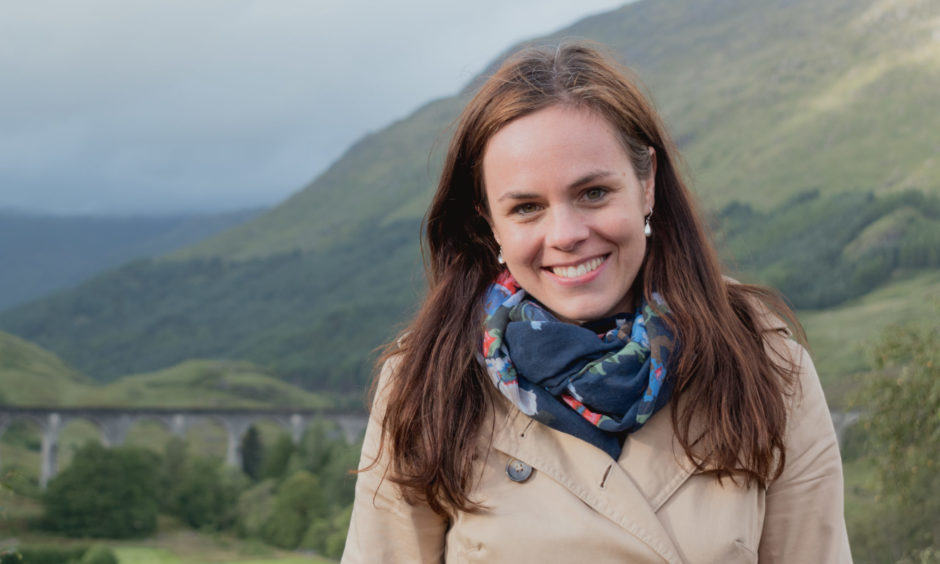 Usually you have time to prepare for the biggest challenge of your career – especially if it will be broadcast live to millions. Kate Forbes, MSP for Skye, Lochaber and Badenoch, did not have that luxury.
The 30-year-old, from Dingwall, became a household name in February after she stepped up to the plate to deliver Scotland's Budget with less than 24 hours notice.
Ms Forbes received plaudits from across the political spectrum and made history by becoming the first woman to deliver a Budget statement at either of the Scottish or Westminster parliaments.
A couple weeks later, she was promoted to the role of cabinet secretary for finance as the first woman to hold the post.
'Life and work are dramatically different'
Speaking to the Press and Journal, she admitted she barely had time to catch her breath before her job took a dramatic turn as the coronavirus pandemic hit.
While the MSP would typically spend the summer providing surgeries across Skye, Lochaber and Badenoch, she has instead been confined to her home in Dingwall for much of the last few months.
She said:  "Life and work have both been dramatically different and not always in an enjoyable way.
"The thing I love most about my work is meeting people.
"I have a vast constituency and I'd usually have a five-week summer tour getting to each corner – even the smallest villages where last year they said they hadn't seen a politician in decades.
"Virtual surgeries and emails work well but you don't get the same buzz or personal connection."
Two weeks into lockdown and the MSP's inbox was flooded with correspondence from Highland residents concerned about their health, their job or their family as the virus loomed over Scotland.
Ms Forbes's team made the decision to put traditional queries on hold while they battled to reach those struggling as a result of lockdown.
She added: "The Highlands has a long history of resilience and of supporting one another.
"Some people have complained in the last decade that some of that has disintegrated – but I would say that, during Covid, we saw that come back in earnest."
'The only normal I know'
But the one thing that the pandemic has not affected too harmfully is Kate Forbes's role in the cabinet.
"Everything happened so quickly, this is the only normal I know," she said.
When the politician was thrust into the political spotlight on Budget day, it came after a few days of chaos for the SNP.
Her predecessor Derek Mackay faced calls to quit amid shocking news that he sent inappropriate texts to a 16-year-old schoolboy.
The allegations emerged as the 42-year-old prepared to outline the government's £43 billion spending plans at Holyrood.
Someone had to deliver the Budget, and the first minister placed the mammoth task on the shoulders of the 29-year-old.
Her calm delivery – which took place over 32 minutes, and was followed by 47 minutes of questions –  made it easy to forget the rather unconventional path that led her to the microphone.
Confidence is a mask, expertly worn by well-practised politicians, she explained.
It's about putting on confidence like you would put on an outfit."
Ms Forbes added: "Most of the time we go around thinking we are the only ones that are nervous – and think we can't achieve something, we can't do a job.
"But that's simply not the case.
"The more people who appear confident also speak about their battle to achieve that, then the more can be done to encourage others to do the same.
"Politics is full of loud voices, yes. You can't go into a village hall of angry people, a media interview or parliament without appearing confident.
"But for me, my actual feelings have little to do with it. It's about putting on confidence like you would put on an outfit."
The confidence comes also with her approach to social media – which the MSP says can be home to "a disgusting mire of stupidity, ignorance and creative insults".
On Twitter, a dangerous ground for many a politician, she doesn't block or engage with negative comments – and instead simply ignores those who seek to put her down.
"Why allow strangers to get under your skin?" she said.
"Politicians should be critiqued and called out – but more often than not, that reaches a personal rather than simply professional level.
"I'm far from perfect but I try to treat all my colleagues with civility, and treat people that don't vote for me or like me with respect.
"Respect can be your best weapon. Somebody giving you an earful is caught off guard when they're met with kindness and calm."
'In politics you're only as good as the last thing you did'
Recalling the rollercoaster year that 2020 has been, Kate Forbes admits that Budget day feels like it is "in the distant past".
She said: "The response after the Budget was memorable – people I hadn't heard from for years got in touch.
"A small Indian school that I went to when I was about 10 also got in contact, and they're on the other side of the world.
"But in politics you're only as good as the last thing you did."
Ms Forbes had a rather unconventional upbringing – with her childhood split between India and Scotland.
Her international school in the Himalayas provided an incredibly different experience to Dingwall Academy. At the latter, monkeys blocking the path to school was not considered a good reason for running late.
She described her years in India as "formative" and explains how they opened her eyes to a very different way of life.
But the Highlands – sparse in its support for the SNP when she grew up when compared to today – nevertheless played a large role in her journey to become a politician.
Ms Forbes said: "From a young age, we always had debates around the dinner table, we always welcomed people from around the world to our home.
"Even before India, there was a real international perspective and a sense of duty to use what you have to help and support others – and that perhaps sounds naive or cliche."
Ms Forbes went on to study at Cambridge and Edinburgh – and began to get involved in the Young Scots for Independence group.
She describes herself as a "lone ranger" in the early days, when she would be "chuffed to bits" if a handful of people turned up to meetings.
Politics is about debate – and for a debate to exist, it requires people with two different views, so the more diverse a parliament the better."
But as the years passed, support for the SNP grew and she swapped her new career in banking for the campaign trail.
Ms Forbes was young and she was female – a combination that was by no means the norm at Holyrood.
From day one, she hoped to ensure the voice of the Highlands was loud, clear and meaningful in discussions on Scotland's future.
She said: "When I first started to stand and go through the selection process to be chosen as a candidate, I didn't think I would get very far at all.
"To begin with I thought I was too young, too lacking in political experience – but then I realised that people didn't want more of the same.
"You can turn difference into strength.
"Politics is about debate – and for a debate to exist, it requires people with two different views, so the more diverse a parliament the better.
"I have a responsibility to represent everyone no matter my age, gender or background – and no matter theirs.
"I speak for people who want to be heard."
---
Helping the Highlands bounce back from the pandemic
Helping her native area recover from the pandemic is still a major factor in Kate Forbes's work.
The finance secretary is "very mindful" of the economic impact the outbreak has had on Scotland as a whole – but especially in the Highlands.
Sprawling landscapes and scenic roads across the North Coast 500 have generated millions in revenue in recent years for the wider Highland economy.
In 2018, domestic visitors spent around £425 million on overnight stays in B&Bs and hotels in the region. There are now fears on how far that figure will have dropped in 2020.
Ms Forbes said: "It is great to see so many visitors and people choosing to safely staycation in the Highlands.
"I was speaking to a constituent with shops in Edinburgh, Glasgow and the Highlands – and the footfall was higher here than in the central belt.
"But the long term question is more critical. How can the Highlands recover over the winter period is one thing.
"What effect will the coming months have on the tourism industry?"
She added: "However, there is also long-term opportunity.
"It is likely that people will be encouraged to work from home for longer – and there will be a lasting legacy about how this remains.
"If businesses are encouraging people to work from home, would you not prefer to work from somewhere like the Highlands with big open spaces?
"There is an opportunity here to attract people to live and work in the Highlands – even if they are working for organisations in cities.
"By working and living here – you can support local shops, get involved in the community and support village schools".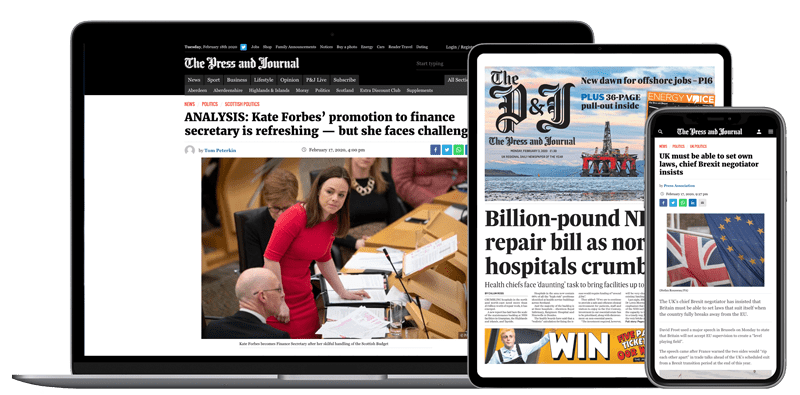 Help support quality local journalism … become a digital subscriber to The Press and Journal
For as little as £5.99 a month you can access all of our content, including Premium articles.
Subscribe