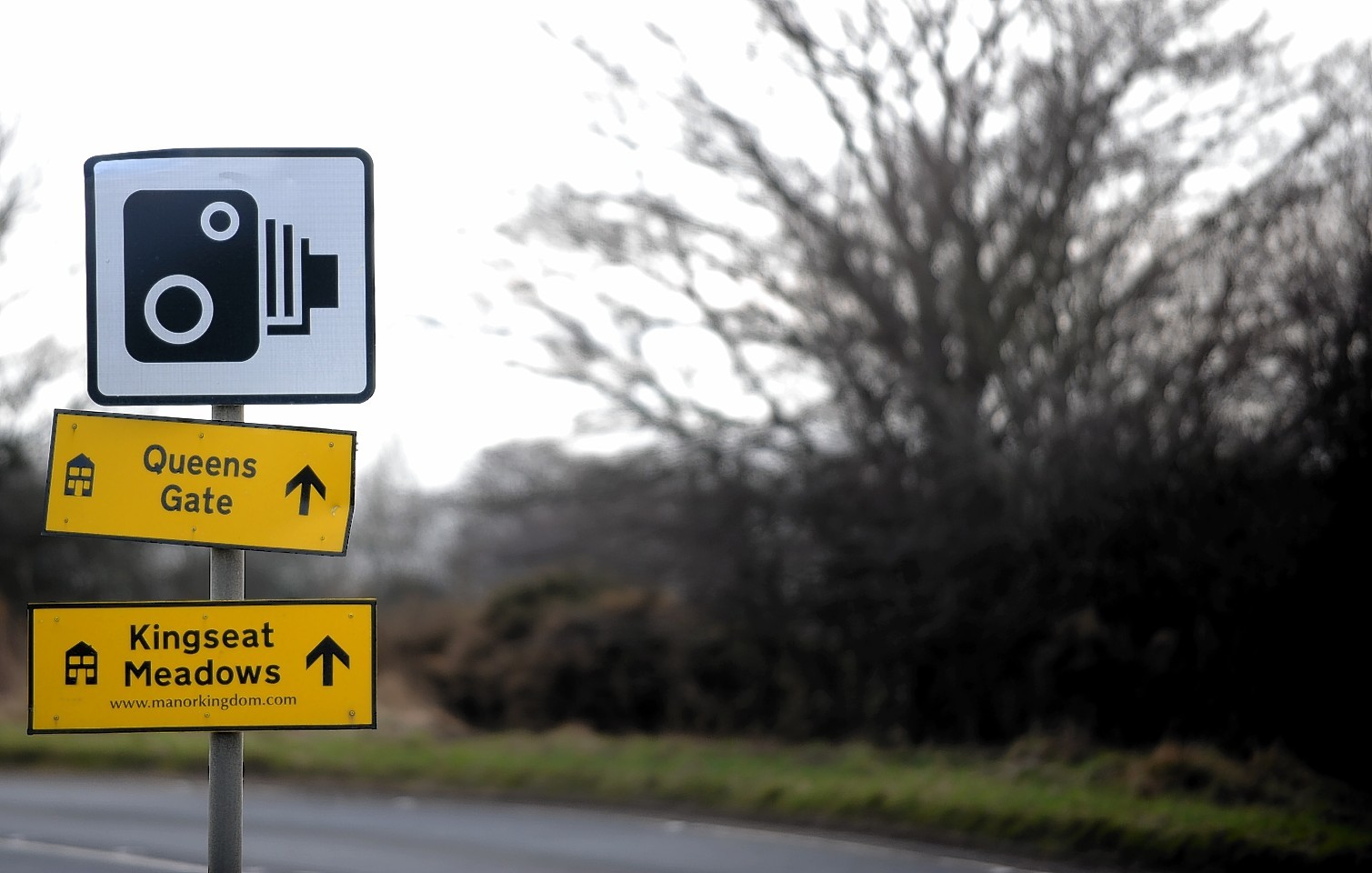 More than £1.2million has been allocated for the maintenance of speed cameras across Scotland over the last five years.
Official figures showed that £93,279 was allocated to ensure devices in the north-east were in full working order between 2009-14 and £25,312 in the Highlands and islands.
There were four instances of vandalism to cameras in the Grampian region in 2012-13 which cost the taxpayer £20,395.
A total of £3,965 was spend on repairing damaged equipment in 2013-14.
The A90 Aberdeen to Dundee trunk road is lined with fixed speed cameras and a Scottish Government driver was caught by one in a 50mph zone near Laurencekirk in 2011.
There are several devices in the city of Aberdeen itself.
The figures, released by the Scottish Conservatives, showed that £581,000 was allocated to Strathclyde Safety Camera Partnership to cover maintenance costs and £439,000 was given to a partnership that serves the Lothian and Borders area.
More than £50,000 has been spent on repairing vandalised speed cameras across Scotland in the last five years.
Transport Scotland defended use of the devices and claimed there were effective in reducing accidents and saving lives.
But Tory MSP Murdo Fraser said speed cameras rake in more than £4million a year which means many motorists believe they are simply being used as a "cash cow".
"This huge spend will not sit well with motorists who are continually hit in the pocket by speed cameras," added the Mid Scotland and Fife MSP.
"There is real scepticism among the public about the Scottish Government's motivation for having so many cameras – fixed and mobile – across Scotland.
"The fact so much money has been spent maintaining and repairing these will do nothing to soothe that attitude.
"When you see how much money they rake in from motorists, it's no wonder the authorities are so quick to plough money back in to ensure they work.
"But if cameras really were about saving lives, they wouldn't be so prevalent on what are many of Scotland's safest roads."
Mr Fraser said drivers would more accepting of speed cameras if they were erected outside schools and in built-up residential areas.
The Scottish Government has sparked outrage in the Highlands by pressing ahead with plans to line the A9 between Inverness and Perth with average speed cameras.
Campaigner Mike Burns of Foyers, backed by Chief Secretary to the Treasury Danny Alexander, wants the £2.5million scheme scrapped because he fears they will cause more accidents due to increased driver frustration.
The Foyers man, who leads the A9 Average Speed Cameras Are not the Answer campaign group, said the figures highlighted "flawed spend on cameras".
"With cameras frustrating drivers even more on one of the main trunk roads in Scotland, we agree that fundamental questions need to be asked on camera policy," he added.
A Transport Scotland spokeswoman said: "Safety cameras are about reducing accidents and saving lives – and the evidence shows they work.
"Road traffic deaths in Scotland are now at their lowest levels since records began, and safety cameras play a crucial role in speed enforcement.
"None of the funds from fixed penalties paid from these fines are available to the Scottish Government, Transport Scotland or local safety camera partnerships.
"All are given to the UK Treasury."