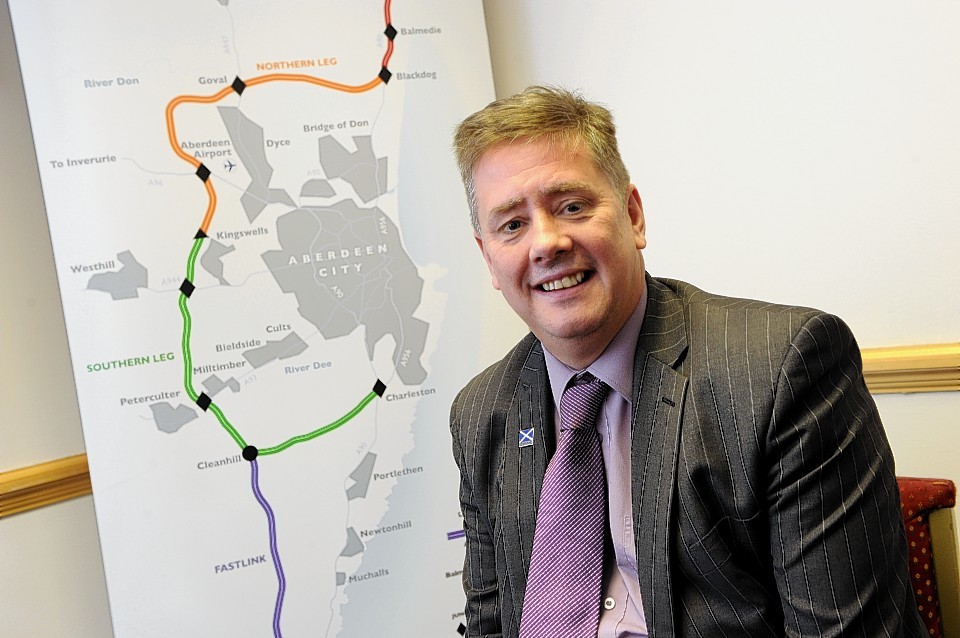 Farmers and landowners entitled to compensation pay-outs for the Aberdeen bypass have "yet to receive a penny" a leading property firm has claimed.
Property specialist Strutt and Parker has revealed that many are now considering legal action against the Scottish Government, which has already started preparatory work on the long-awaited link.
The specialist firm is acting for about 20 landowners along the 28-mile stretch, and claims Transport Scotland is "dragging its heels" on the issue.
Last night, a north-east MSP urged the government agency to ensure that all claims are resolved without delay.
But a spokesman for Transport Scotland said it was "not unusual" for compensation deals to take "considerable time" to be agreed.
One landowner in Maryculter, animal sanctuary boss Mavis Petrie, has revealed that she was "forced" to settle "at gunpoint" for less than half of the £1million she said was required to relocate the business.
About £50million was set aside to compensate about 400 property owners for the 1,400 acres needed to build the Aberdeen Western Peripheral Route (AWPR).
An additional £50million was spent on relocating the International School at Pitfodels.
Ian Thornton-Kemsley, from Strutt and Parker's Banchory office, said: "The Scottish Ministers acquired the land in January 2012, but many have yet to receive a penny for the blight the AWPR has had on their lives for the past seven years or for the loss of their property.
"We served formal notices on Transport Scotland requiring them to pay 90% of the compensation due within 90 days, but, despite the time government had to prepare for such notices, they had taken no steps to obtain the relevant information from affected landowners to enable them to make payments timeously."
Mr Thornton-Kemsley said that in many cases, the Valuation Office Agency, the body charged with assessing claims, claimed they had "insufficient" information available to them to properly carry out assessments. The VOA, he said, indicated the land was worth "nothing" on the basis that the AWPR increased the value of the remaining property.
He added: "In other instances, valuations were simply unrealistic.
"Prime arable land of class 3 (1) was assessed at values of £4,750 per acre, notwithstanding market evidence of rents in the order of £6,500 to £8,000 per acre in the open market."
Mr Thornton-Kemsley also claimed that the situation was "exacerbated" as no interest is payable on outstanding amounts.
He said: "The Scottish Government is effectively using landowners as a banking facility."
However, guidance provided by Transport Scotland indicates that interest is payable from the date Scottish Ministers take possession of land until compensation is paid.
North-east Labour MSP Lewis Macdonald acknowledged there could be "technicalities and complications" in the acquisition of land, but said Transport Scotland needed to act as quickly as possible.
He said: "I am aware that, for example, the International School was compensated to the tune of £50million several years ago.
"It is surprising and disappointing that these cases have not all been resolved in the same way.
"My call to Transport Scotland would be to ensure there are no further delays, either for the individuals affected by this or to the project itself."