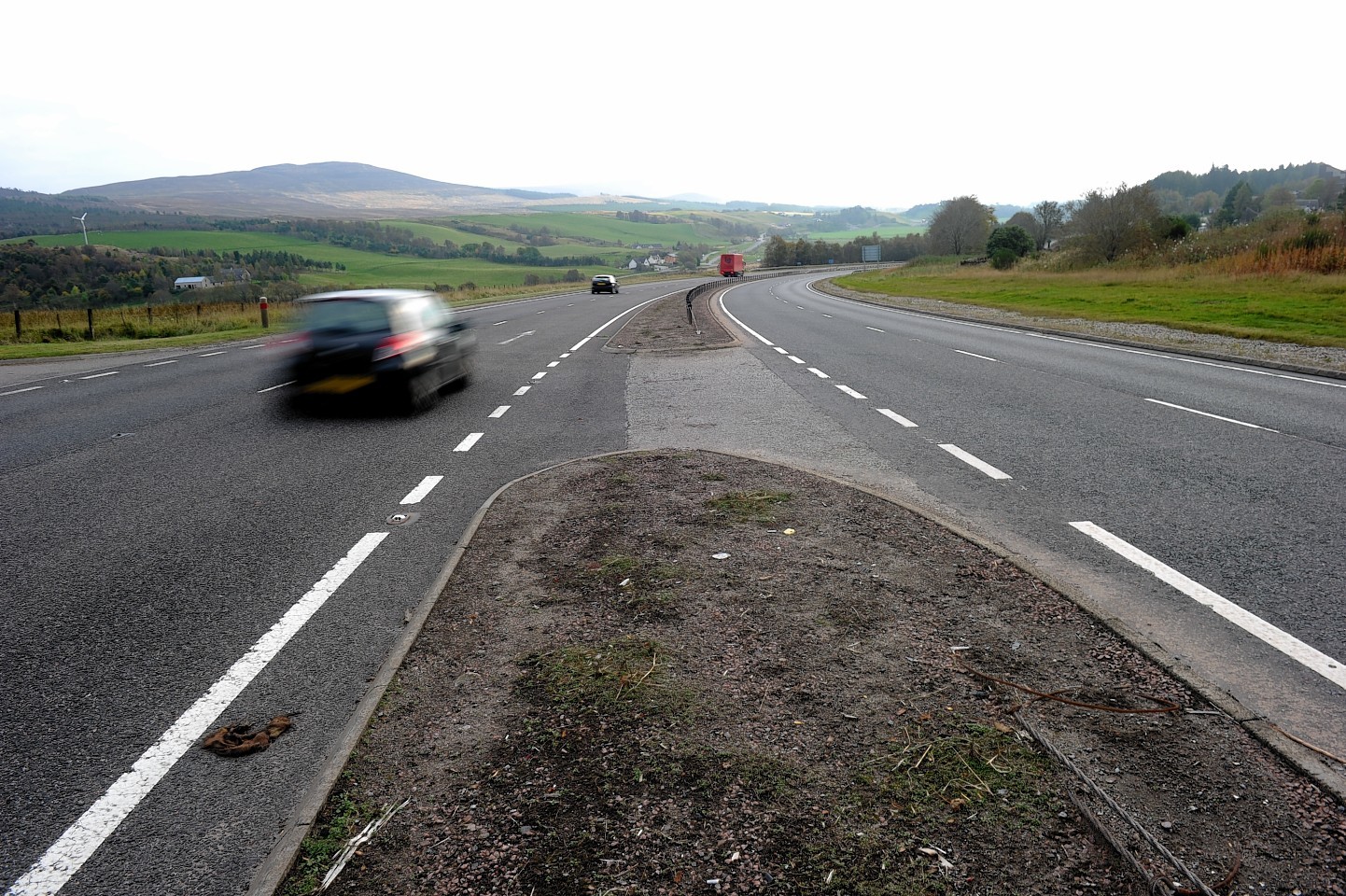 Highland campaigners have vowed to fight plans to scrap junctions on the A9 as part of a scheme to improve safety on the notorious trunk road.
Transport Scotland has confirmed it is considering getting rid of right turns on dual carriageway sections of the route between Perth and Dunblane.
The project is still at an early stage – but business groups in the north are already worried about the potential impact on companies and residents in the region.
They are concerned it would result in the closure of private roads which currently have access directly on to the A9.
One of minor junctions which could be affected is at Torguish House bed and breakfast, near Daviot.
It currently benefits from having private access off the dualled trunk road south of Inverness, including a right turn through the central reservation.
Owner Ben Moor said: "It's absolutely essential for us that people can turn straight off the road into our driveway.
"I can't be certain but I'm sure we'd lose business if the junction was closed.
"The main problem with smaller junctions is the lack of signs so drivers don't know that they are coming up.
"I've been here eight years and never had a problem with the junction at all as far as safety is concerned. In fact, I'd be horrified if somebody decided that it had to go."
Property management company Savills also said a number of its clients had raised concerns that their tracks could be lost in ongoing changes to the A9.
Peter Series, the firm's associate rural director, said: "The remaining access routes will only provide the option of a left hand turn, often creating substantial detours to the nearest junction.
"Of course, this will have considerable impacts on a number of nearby residential properties and businesses.
"Typically many of the farms along the length of this trunk road rely on direct access into their fields and, in some cases, the viability of businesses are at risk."
Campaigner Mike Burns, who leads the group fighting against the A9 average-speed cameras project, also opposes the proposals.
He said: "We're talking about access to people's homes and businesses here.
"There are several farms and country estates who would face huge detours to what they believe to be safer junctions and that's patently not fair.
"They should be looking at upgrading junctions and making them safer, rather than blocking them off."
He added: "The same thing happened as the average speed cameras went in on the A77. It's a known tactic to try and improve safety figures, which is of course not a bad thing, but it needs to be fair for people too."
NFU Scotland's transport adviser, Jamie Smart, said: "While we fully support the drive to cut the accident rate on this section of road we urge Transport Scotland to recognise the needs of those farmers and land managers who have land on both sides of this busy road.
"The closing-up of gaps could well result in the need for long detours, with heavy, slow moving vehicles on an already very busy road resulting in potential delays for farmers and other road users.
"Without proper consultation and planning the closure of these gaps could result in other potential accident blackspots."
A Transport Scotland spokeswoman said: "We are currently looking at the section of the A9 between Keir roundabout and Broxden, including options for closing the right turns across the dual carriageway.
"The work is at an early stage but there is no question of any towns or villages being cut off as access to any new, safe junctions will be maximised and all communities will be consulted before any changes go ahead."