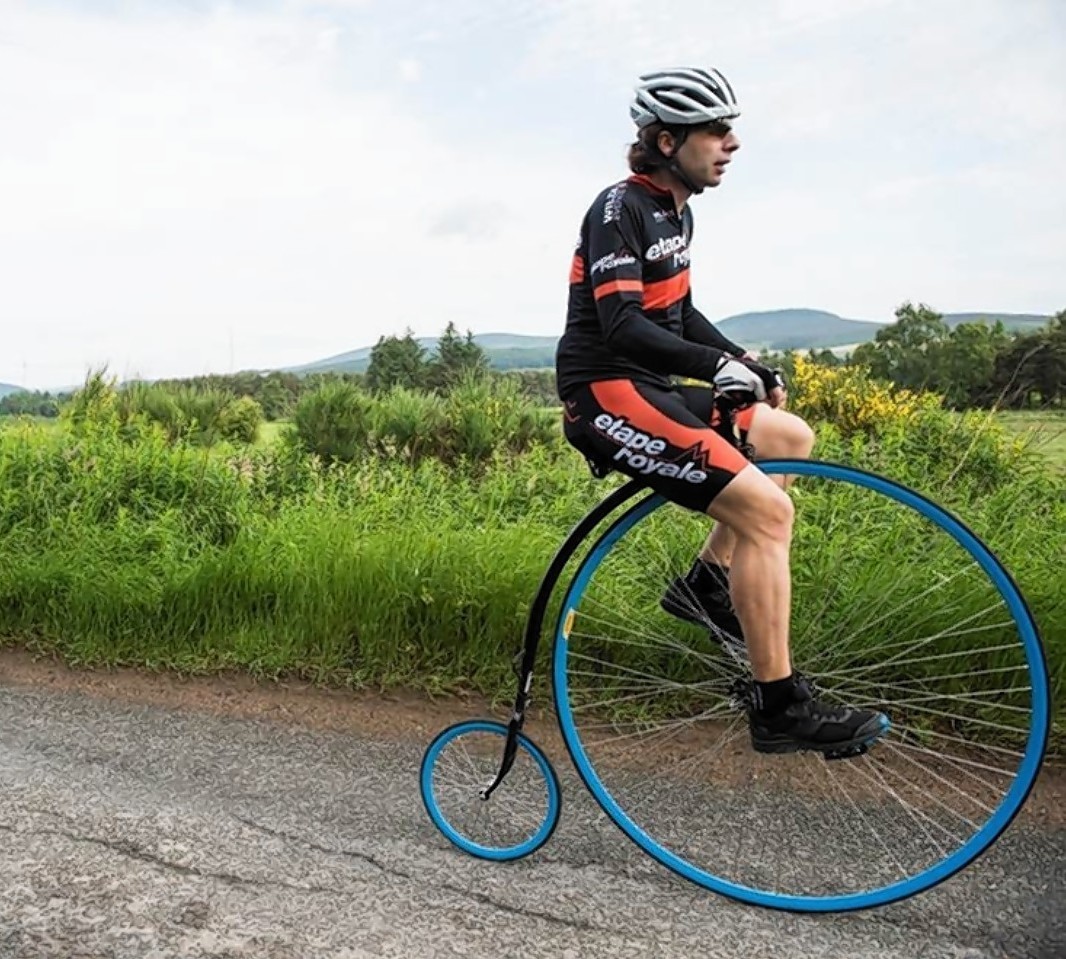 A record-breaking Scots cyclist and his companion have tackled a 100-mile circuit through the north-east – on Victorian-era bicycles.
Fresh from breaking a new world-record for cycling the length of Africa, long-distance athlete Mark Beaumont and cycling partner David Fox-Pitt, tracked the length of forthcoming sportive the Etape Royale on penny farthings.
The inaugural Etape Royale will take cyclists on a 102-mile closed-road circular route through Aberdeenshire and Moray, starting and finishing in Ballater.
The cycle will be held in September, and participants will go through Tarland, Muir of Fowlis, Bridge of Alford and Rhynie before heading west into Moray, over the Lecht and through Corgarff.
The run has been organised by Scottish company WildFox Events, and director Mr Fox-Pitt decided to try out the new route with event ambassador Mr Beaumont – on penny farthings.
Mr Fox-Pitt also raised £1,700 for the Mercy Corp Nepal earthquake appeal in the challenge.
Yesterday he revealed he managed to keep up to speed with Mr Beaumont, who recently completed a journey from Cairo to Cape Town in a record 42 days.
Mr Fox-Pitt said: "I bought a penny farthing about three months ago. Getting off and on is tricky.
"It took us 12 hours to get around. It was stunning weather. Mark only had a five minute trial on how to ride penny farthings.
"He just finished his African trip. This is a guy just doing 200 miles every day. He was obviously match-fit.
"It was a really stunning route. Mark just broke a record and he found this very, very tough.
"He said it was one of the most fun things he has ever done. It was a great route."
And he revealed the cyclists taking part in the Etape Royale should be prepared for some hard work – with even record-breaker Mr Beaumont needing to get off to push his bike up some of the steeper hills.
But he added: "Mark was absolutely blown away by it. He said it really is a wonder. The stunning thing is the landscape you have got on this route, it is an event that grows with beauty as you go further and further on."
The Etape Royale will be held on September 27 and raise money for local charities and communities within Aberdeenshire and Moray. There will also be a shorter 65-mile route which kicks off in Rhynie.