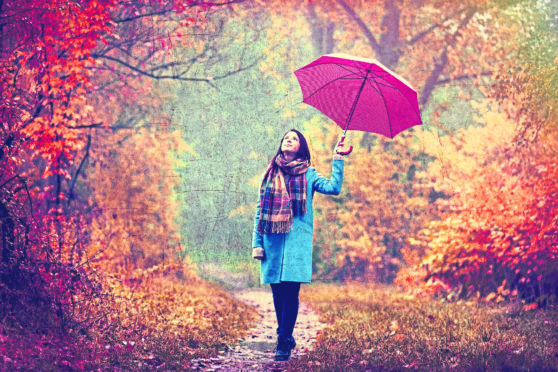 It's only the beginning of October but it is much colder already. Mind you the chilling wind of Brexit could be the cause. It makes my blood run cold.
So much nonsense has been said about Brexit and we should not believe very much of it. How do we know what is sensible and what is utter drivel made up by politicians and their supporters to prop up their arguments and to rubbish the other side?
Let's keep it simple. It has been said Brexit was like the UK had too much Prosecco, got tiddly and accidentally unfriended Europe on Facebook. See? Now you understand.
That does not explain what happens next and why we should worry about trade deals, hard borders and whether we should go back to eating kinky bananas.
Of course what people really want to know is how Brexit is going to affect them day to day. Will prices go up? Even the Bank of England is saying that with employers potentially moving away, fewer jobs, fewer migrants and rising prices in the shops, property prices will tumble.
Good? Not if fewer people can afford them. I had not really thought this through because I thought it was just democracy at work and we would be fine whatever way we voted and whatever happened afterwards.
I saw Boris's bus and the £350 million for the NHS claim and thought it was a bit of fun to start a debate. But Brexit is worrying people – even those who voted for it and did not realise that it was such a big deal.
After 45 years of working closely together to cut red tape, we may have voted to strangle ourselves in more of it. Scary biscuits.
You expect politicians to tell you things based on facts. It is expected even if they twist them to suit their own side.
Just as you trust senior cops to always be honest and decent.
Oh, they really aren't. Did you see that Chief Superintendent Lorraine Craddock on TV the other week? She was working with that crook to do away with the Home Secretary. Imagine. What a cheek.
Richard Madden came across as a smouldering, if somewhat inflammable, ball of Glaswegian testosterone. No surprise he is already being talked about as the next James Bond.
Wait – Bond? So, I wasn't watching Panorama? Oh, The Bodyguard. I knew that. Just testing you although I did get a bit carried away here and there.
When he walked slowly into the London square with a bomb under his cape, I did find myself slinking down behind the sofa. Well, you don't want shrapnel ruining the hair after just putting gel on it. Just a natural reaction. I'm sure you were the same.
Property prices down there in London are ridiculous. Will Brexit will make them attainable for Joe Bloggs? Who knows? It is expensive enough to rent a place in a city in Scotland and they are not posh either.
A guy who was renting a flat in Glasgow tells me he called up the local pet shop and asked for 100 mice, a few rats and loads of insects. The shop manager had never had an order like that and asked what it was for.
"Well," replied the tenant, "I am moving out of my flat today and my lease says I have to leave the place in the same condition I found it."
Is it me or is it getting really chilly? It's always the same. The aches and pains are returning and in Mrs X's case, she is getting the old complaints of red skin and cracked lips.
When she was really feeling the chill the other day, she asked me to go to the kitchen cupboard and get her the lip balm.
That was when I had an idea. Just for a wind-up, I gave her the superglue instead. Nope, she didn't check whether she had the right tube. She's just so petty – she hasn't spoken to me since.
Of course, be careful. Not all property is as it seems. I heard of a man – let's call him James –who became seriously ill. He knew the end was near and wanted to dictate his will.
His wife, his daughter and his two sons were with him and the doctor was also in.
He said: "My son, John. I want you to take the houses in Marybank. My dear daughter, Mairi, you take the flats on Keith Street and at Matheson Road. And my namesake son, Jim junior. I want you to take the offices in the town centre."
Finally, he said: "And for you, my dear wife, it must be something special. You will take those posh properties on Oliver's Brae and in Melbost."
The doctor was amazed. When James finally slipped away, the doctor turned to the widow and said: "My deepest condolences. Your husband must have been such an incredibly hard-working man throughout his lifetime to have amassed all those fine properties."
His wife replied: "Property? I wish. He just had a window cleaning round."