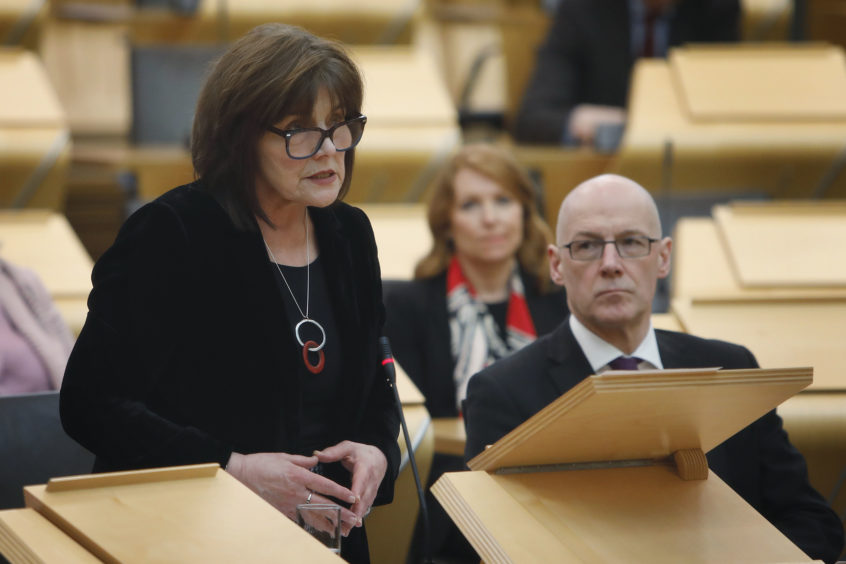 Ministers are under pressure to delay plans to axe half of Scotland's hospital laundries until the coronavirus outbreak subsides.
Health Secretary Jeane Freeman was quizzed on the proposals at Holyrood, and she confirmed that talks were being held with local NHS boards.
We revealed in October that health chiefs were considering cutting the number of hospital laundries in mainland Scotland from eight to four.
And earlier this week, we disclosed further details about the proposals, based on memos obtained under freedom of information laws.
More than 500 workers across Scotland are employed in the service, and they play a vital role in preventing the spread of disease.
But a business case for the controversial shake-up was due to be sent out to health board chief executives by next month at the latest.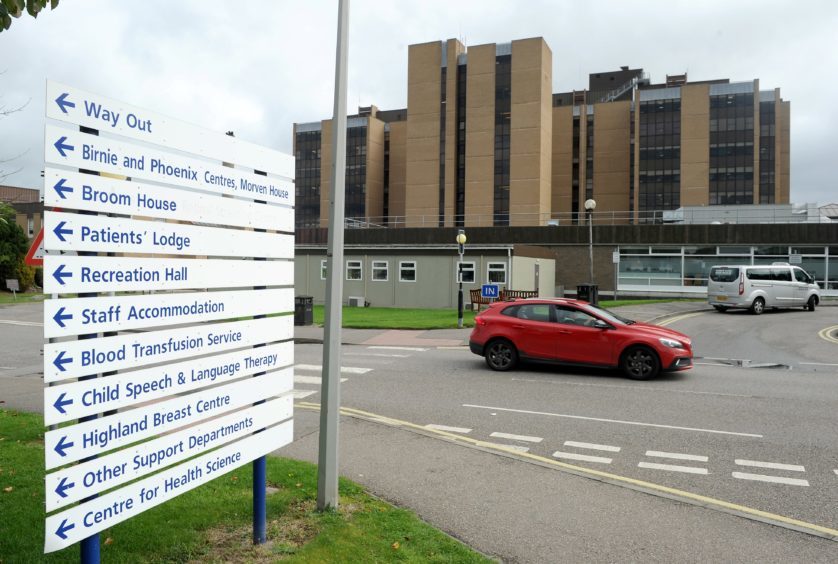 The eight laundries under review are located at Aberdeen Royal Infirmary, Raigmore Hospital in Inverness, Borders General Hospital, Ninewells Hospital in Dundee, St John's Hospital in Livingston, Victoria Hospital in Kirkcaldy, the West of Scotland Laundry in Wishaw and Hillington Laundry in Glasgow.

NHS bosses believe the shake-up will save up to £2.7 million a year, which is around 12% of laundry operating costs, but trade unions have vowed to fight the plans.
Scottish Conservative MSP Liz Smith raised the issue in Holyrood.
She said: "Will the cabinet secretary have discussions with health boards about the impending proposal to reduce the number of laundries in hospitals from eight to four?
"That is obviously of considerable concern, given the coronavirus situation."
The health secretary responded: "Liz Smith has raised a very important point, which is part of what we have asked our health boards to consider.
"It is not just about the number of beds or staff that they have or board and primary care supply chains, for which we are responsible; it is also about the other facilities, such as estates and laundry.
"We will pick up that point with the boards, and I will be happy to update her as we make progress on that."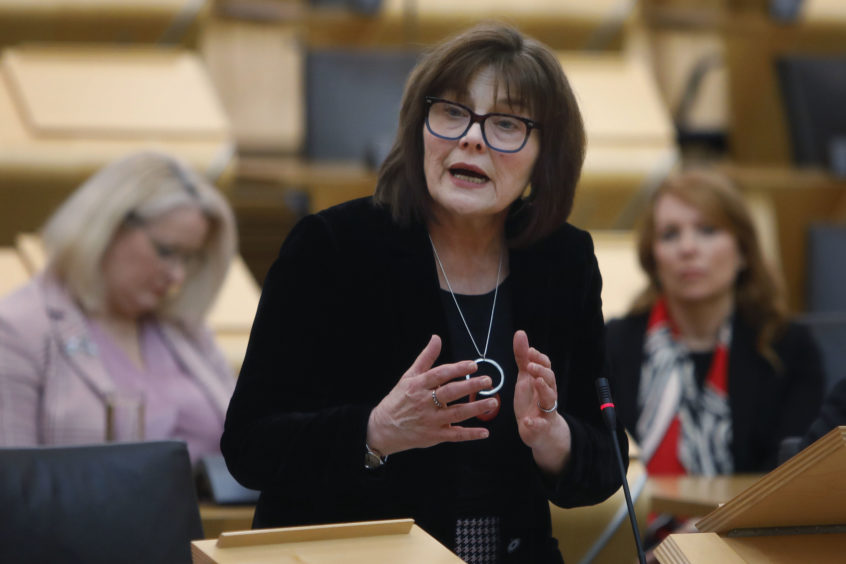 Explaining her fears, Ms Smith said: "I have deep concerns about this proposal to axe four hospital laundries in Scotland – especially as two of the eight under review are Ninewells Hospital in Dundee and Victoria Hospital in Kirkcaldy.
"Hospitals must have to clean a massive amount of bedding and gowns each day, and this is bound to increase if the coronavirus spreads and more patients have to be hospitalised.
Just asked @JeaneF1MSP if, in light of the coronavirus, she will speak to Scottish health boards to consider delaying their current proposals to reduce the number of hospital laundries from 8 to 4. She confirmed this was being discussed.

— Liz Smith (@MspLiz) March 3, 2020
News coverage of the plans to axe hospital laundries in Scotland is worrying. As our NHS is preparing to deal with #coronavirus we must protect vital services. Proposals to reduce the number of laundries should be halted. @unisonscot @pressjournal https://t.co/CysCbZVOSY https://t.co/pgGcNhhKsb

— Monica Lennon (@MonicaLennon7) March 2, 2020
The MSP for Mid Scotland and Fife added: "I know NHS Scotland is under pressure to cut costs, but a proposed measure like axing laundries is an unwise move in my opinion."
"Saving money and streamlining services is all very well in principle but surely senior officials at NHS Scotland will be aware of the possible impact of the coronavirus and how essential laundry services will be if there is an increase in the spread of the virus.
"l very much agree with my constituents who have raised concerns about this matter and l hope it is something that will be urgently reviewed."
Previously, a spokesman for NHS National Services Scotland has said: "The National Laundry Programme Board is conducting a thorough analysis of laundry production unit functions.
"The plan is to ensure the provision of a future laundry service for NHS Scotland that is efficient, effective and sustainable."