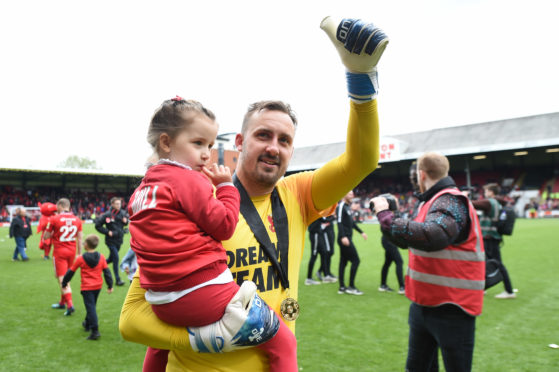 Sharing the pitch with his family at the end of a draining season, as a champion, Dean Brill could not help but smile.
Carrying four-year-old daughter Rosie on to the Brisbane Road turf, the scene of Leyton Orient's return to the Football League, marks the end of one chapter for the goalkeeper and the start of the next.
"Last year I was lucky enough to play again and Rosie came on the pitch with me. This time was extra special to win it, having the family there with our son George, who's only eight weeks old."
When he arrived at Orient, freshly relegated to the National League, in 2017, Brill had not played for two years. A dislocated kneecap sustained against Celtic in April 2015 ended his Caley Thistle career early. Despite having another year on his contract and returning to fitness before the end of the 2015-16 campaign, he finished without a single appearance to his name.
Bags were packed, boxes stacked and Brill and his wife Rachel were on the move from the Highlands, where they had made their home. Motherwell was their next calling but his fortune improved little there; he was fit but never played. Six months at Fir Park was followed by another four at Colchester United and still his wait for another game went on.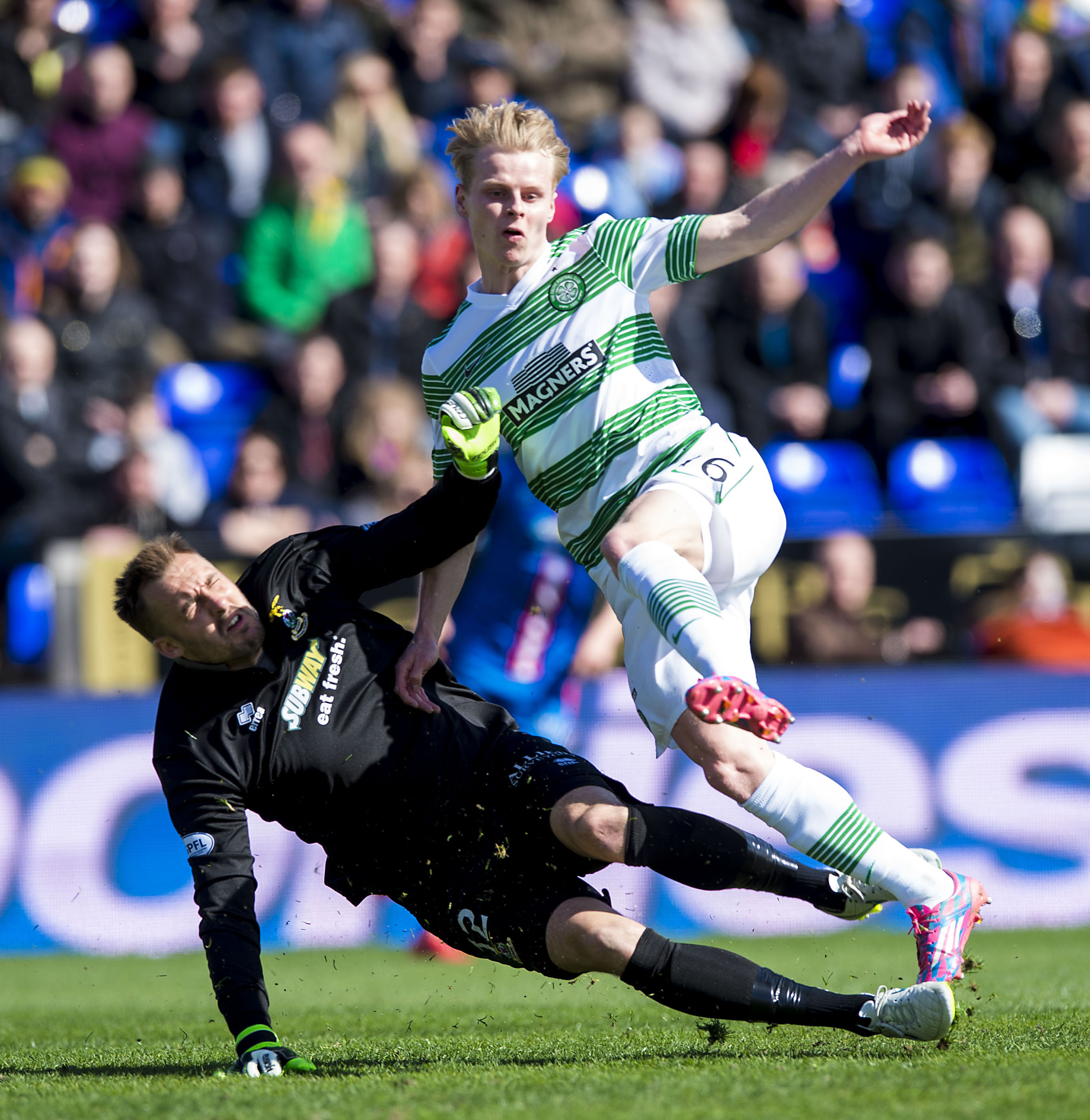 He signed for Orient initially as their goalkeeping coach, remaining registered as a player in the hope his chance might yet come. That faith, no matter how it might have been tested, never wavered.
"I always knew I could be back playing, once I was in a good place in my career. When you talk about experiences, I knew if I could get back playing I could do something with what I had left.
"After the initial shock sets in, you start looking at deadlines and operations. I was lucky to have great support in that part of the world (Inverness) and people I loved being around. My wife was fantastic. An added factor was having Rosie, which kept me as sane as I could be.
"I'm football daft and I always held on to that. That was my first real injury and to play up until 30, miss a season but now get another two or three years, is not bad. I always thought Orient would get back into the Football League as it's a massive club and in my head, I never thought I was done."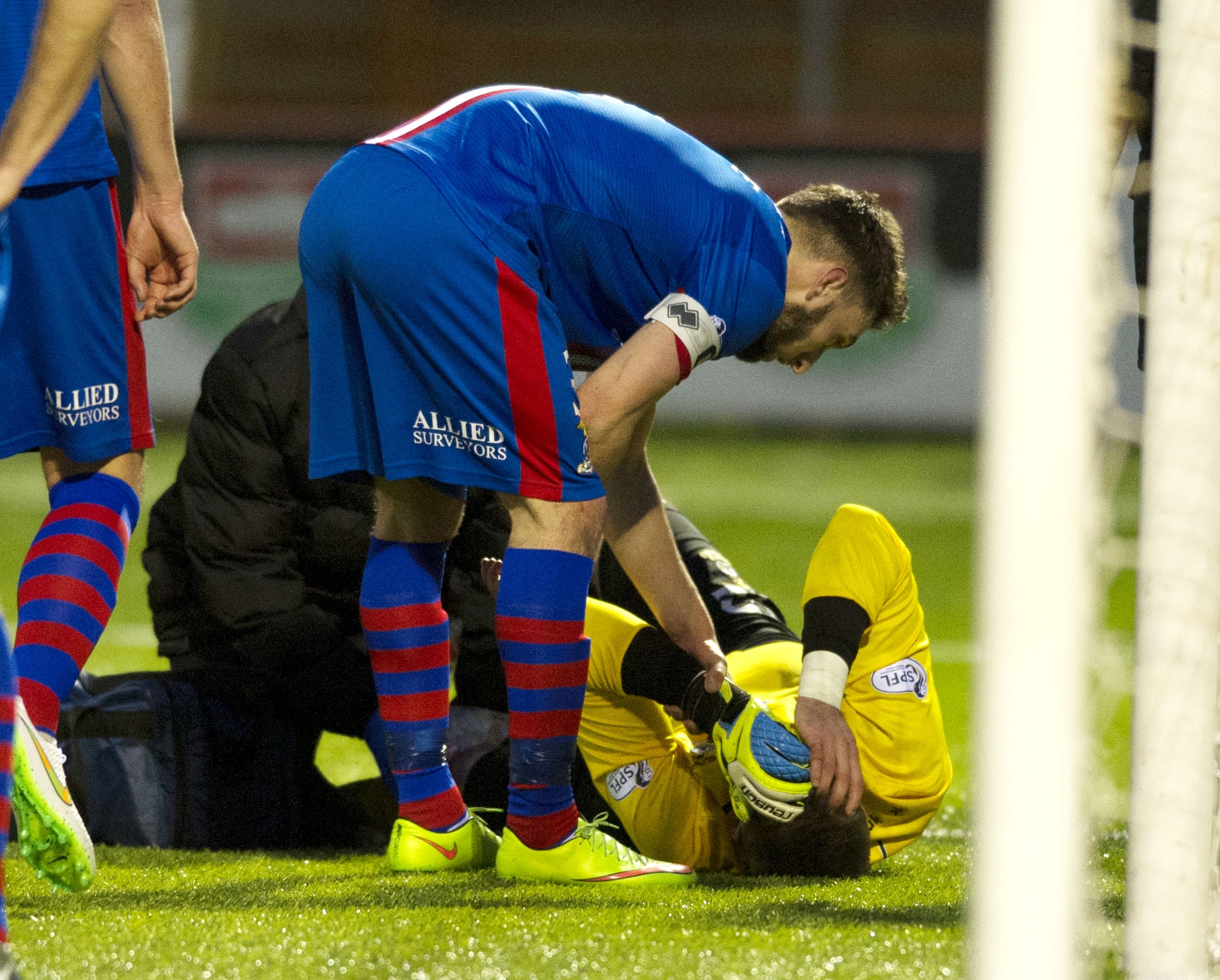 Brill had only just returned after this knee injury against Hamilton.That injury at the Caledonian Stadium, which came while making a clearance from Gary Mackay-Steven, was a two-fold gut-punch. Aside from the initial agony, the blow came in his first game back from another knee injury and a week before the Scottish Cup semi-final with Celtic. Surgery and rehab meant he missed out on the memorable 3-2 win and subsequent triumph over Falkirk in the final.
However, three years in Inverness remains one of the greatest spells of his career. Friends for life were made and contact remains with ex-team-mates, particularly those have been experiencing their own periods of triumph.
"I spoke to Billy Mckay and Ross Draper when they got promoted, to say congratulations on a personal note. I've spoken to Greg Tansey and Gary Warren too; we've got such a good group. Moments like we had creates great friends.
"Ross Draper is getting married next year, so we've been talking about going to Euro 2020."
Since making his return in December 2017, Brill has played every game, keeping 29 clean sheets in 70 appearances and helping Orient win the National League with a 0-0 draw against Braintree Town. Pictures were taken and memories forged in the immediate hazy aftermath of the final whistle, before Brill "went missing for 36 hours" as the celebrations kicked in.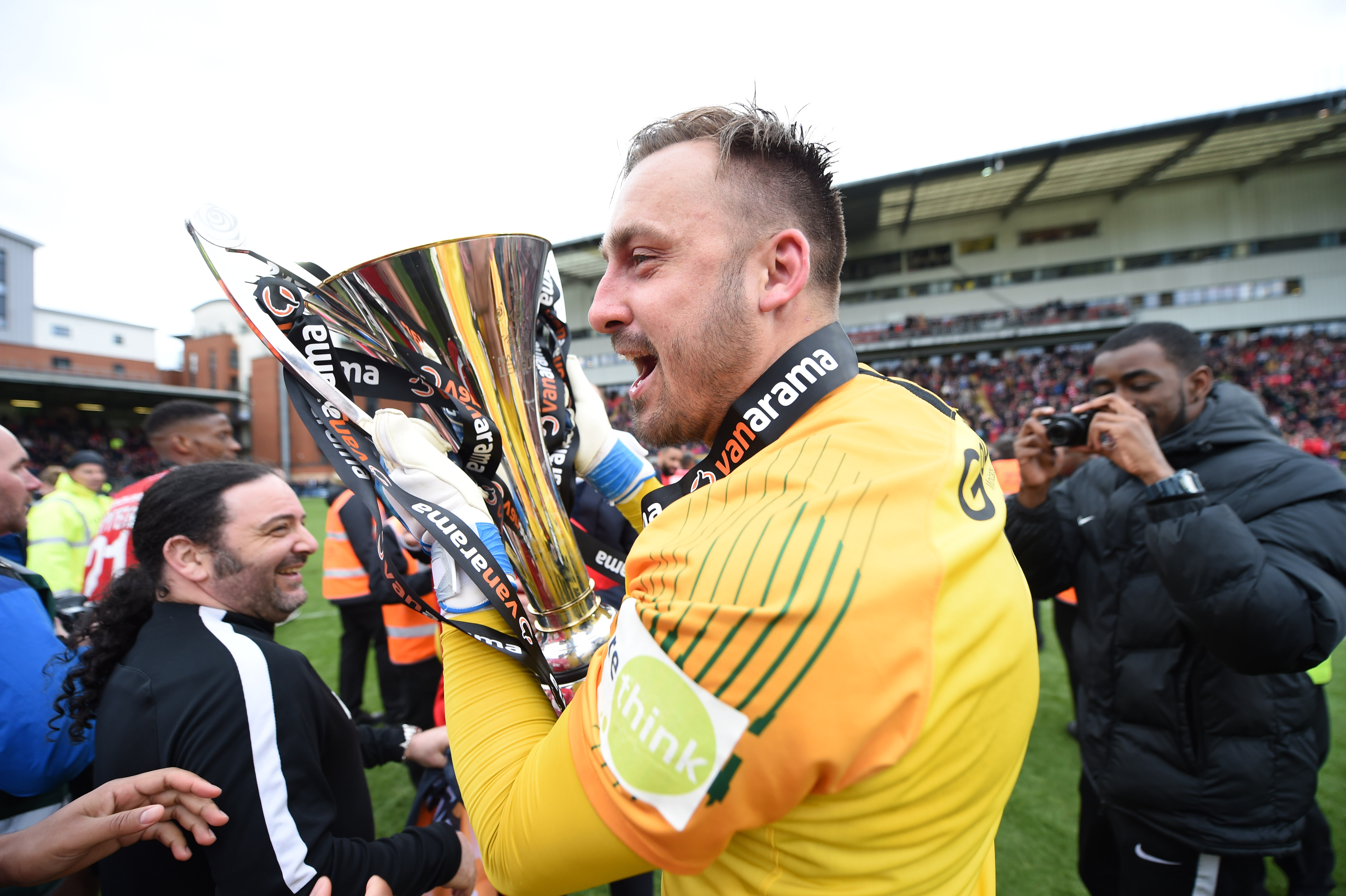 They still have the final of the FA Trophy against AFC Fylde to prepare for at Wembley on May 19, with the squad given last week off before a team-bonding trip abroad over the weekend. Brill, a Luton boy and life-long Hatters fan, jested about taking his Luton kit away with him, after they wrapped up the League 1 title.
The summer will allow some much-needed time for reflection and recuperation, reward for besting a bruising division that can often be a quagmire for former Football League sides. A family vacation lies in store, with the Brills allowing time to bask in the glow of sun and success.
"It's a long hard league and we probably could have won it earlier. But we won it at home in front of over 8,000 people, which was massive and made it more special.
"Rosie keeps asking me every week if daddy has won and I've tried explaining to her how it works. Most of the times she comes to the games she falls asleep, so I don't know what that says about us, but she loves coming.
"It was nice to have them there and we'll always have the pictures and memories to talk about."