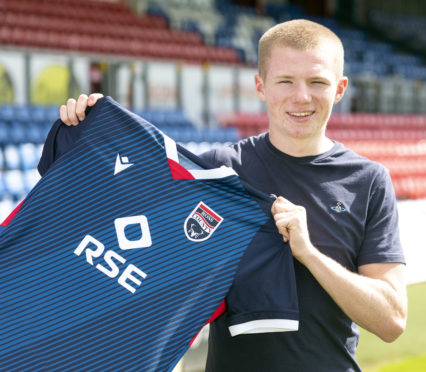 Stephen Kelly is ready to take the next step in his career by proving he can cut it in the Premiership.
The 20 year-old Rangers midfielder impressed on loan at Championship club Ayr United last season and has been rewarded with a new deal and another loan move, this time to the Staggies.
It's a new challenge, and a big one, but a task the promising youngster insists he is ready to take on.
He said: "I am excited about being here and looking forward to a new challenge.
"Moving away from home for the first time too, I want to get experience of the Premiership.
"I wouldn't say it was a big decision. Once I heard a club like Ross County wanted me and were interested in me sold it to me.
"I feel wanted and that's a big factor. This is the biggest season for me so far and it could determine whether I go back and get a chance or not.
"So there is a lot to be gained.
"I'm here to test myself at this level, it's a harder challenge than I've had before.
"If I can have a successful season it would be good for me and good for Rangers."
Kelly knows all about County, having played in the Ayr side which knocked the Staggies out of the Scottish Cup last season.
He believes the experience gained against the Staggies and St Johnstone, who Ayr also played, will stand him in good stead for season-long Premiership duty.
He said: "Last year I played against Ross County and St Johnstone in the cup.
"We knocked County out so a couple of boys made a joke about it on my first day – but that was okay.
"Those were big games for us, it was good to play in them. I felt confident in those games and thought I coped with it physically.
"Everyone talks about the physical side about stepping up but I feel I can handle that. In those two games I coped so if I continue working hard and I'll keep progressing.
"Each game in the Premiership will be different but I think I'm ready for it. Once I get a few weeks training behind me I should be ready.
"I spoke to the manager here a couple of times and he told me they'd tracked me a lot in the Championship.
"He expects me to be a big part of the team, he wants me to help the team and do my bit in the middle of the park."
It is clear Rangers boss Steven Gerrard and his assistant Gary McAllister have high hopes for their youth team graduate and Kelly hopes a good showing in the Highlands can show their faith is not misplaced.
He said: "I spoke to the manager and Gary McAllister before coming up here.
"They told me they expected me to make a big impact so it's a massive 12 months ahead for me.
"Giving me the new contract has been a huge confidence boost because it shows I'll be in the plans if I do well.
"It's important to have that in the back of your mind because it shows they have faith in you.
"They want me to go out on loan to develop and it went so well last year, I've earned the faith and respect to go out again at a higher level."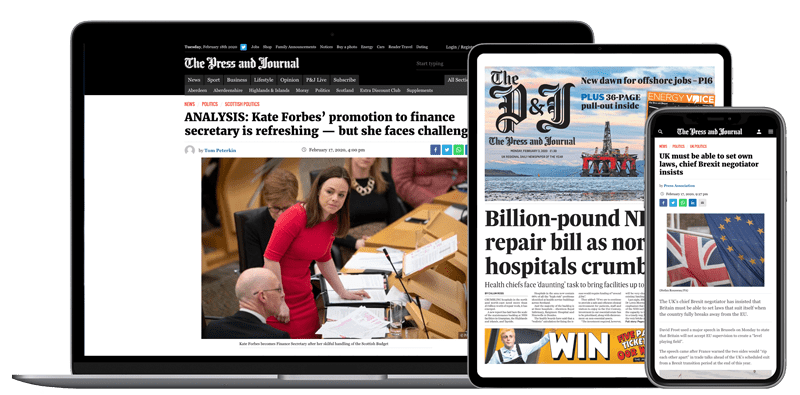 Help support quality local journalism … become a digital subscriber to The Press and Journal
For as little as £5.99 a month you can access all of our content, including Premium articles.
Subscribe