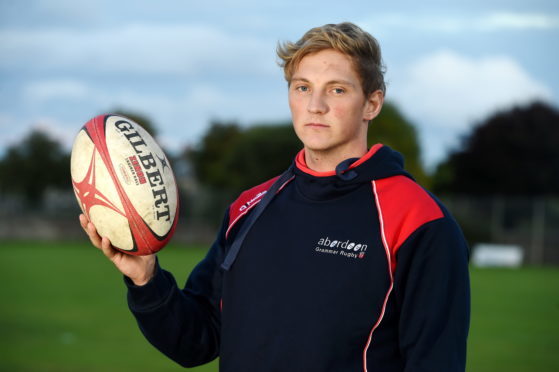 Chris Jollands reckons Aberdeen Grammar will benefit from their "reality check" heading into tomorrow's clash with GHA.
Grammar's six-game unbeaten run was brought to an abrupt end with a 33-7 reverse at Marr last weekend and Jollands feels coming back down to earth will help Grammar going forward.
Their hopes of a top-four finish have not ebbed away, with six points separating them from Selkirk in fourth. However, Musselburgh and Gala are also in contention and with five games to go, there will be further twists and turns to come.
Jollands, Grammar's top try-scorer this season, expects a reaction at Rubislaw tomorrow against GHA, a side still with hopes of catching National One leaders Marr.
He said: "It's a huge game for us at the moment. We definitely need a reaction and you wouldn't expect it any other way.
"We went down to Marr with a bit of confidence having been on the undefeated streak. It was almost a reality check for us and we went back to basics after that. There were certain factors that could have gone our way and it would have been a tighter game. There were also factors that could have made their margin of victory greater. You want to react and not be losing two or three on the trot.
"It's not that Marr are unbeatable; they're a well-drilled outfit on the day that played better than us. But GHA are a similar team to ourselves. They attack from the restart and don't exit as much as most teams. They're a young team that played the conditions well when we went down there.
"We don't look at it as a big 'statement' game. We look at the opponent every week and know we can beat them if we turn up and if we run our pattens on the day. If we turn up with the right attitude then we can win."
Grammar went down 40-21 against GHA in October but have won their last three on home soil, dating back to November.
Jollands has been one of the success stories of this season, having come back from a serious neck injury to spearhead one of the most potent attacks in the division. Grammar have the third-most points (568) this season, trailing only GHA (608) and Jed Forest (581), with forward Jollands contributing 12 tries.
He added: "I'm just thankful to the rest of the team. We play a full 15, week in week out, and I'm grateful to have a solid forward pack in front of me so I can ball-play, whether I'm at seven or eight. It's been more than I would have expected and I suppose there has to be someone to put the ball over the line. I'm happy to finish them off but also happy to let others do it if it gets the points.
"I've had no reaction whatsoever from the injury and I just play my game not thinking about it. Otherwise, you would always be worrying about it."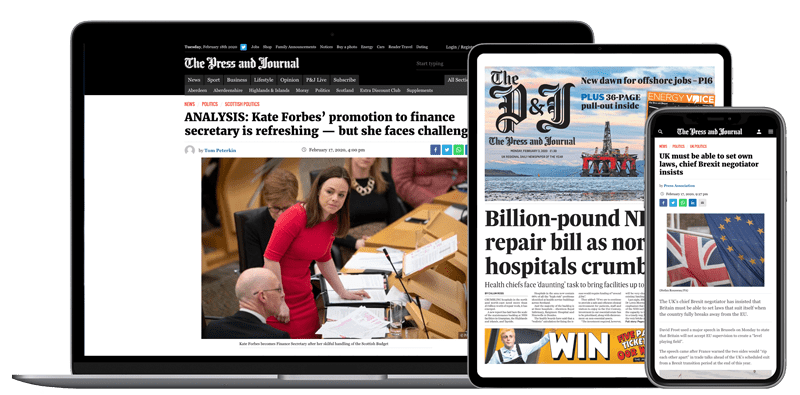 Help support quality local journalism … become a digital subscriber to The Press and Journal
For as little as £5.99 a month you can access all of our content, including Premium articles.
Subscribe