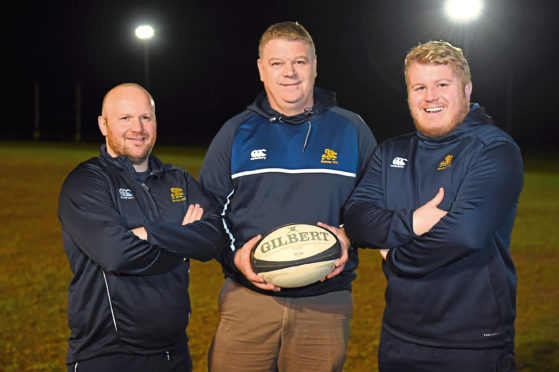 The 2019-20 season may have been declared null and void due to coronavirus but Gordonians president Jim Sugden sees the situation as an opportunity to reflect on the future of the game in the north-east.
He said: "Of course we are all disappointed about the abrupt end of an exciting campaign, but we must look to the future, including facing up to fact of a shrinking pool of players available to us in the Caley area.
"This break should be seen as an opportunity for us to work with each other, while having a working relationship with the Scottish Rugby Union."
Among the strategies Sugden has for growing the game is bringing the coaches of the clubs who have second teams in the Aberdeen area together, a concept that was in place before the break.
A number of clubs responded, including Aberdeenshire who, through the good offices of Peter Chalmers, helped youngsters who would not normally have got a game on a Saturday.
This strategy will continue next season according to Sugden who was dismayed that a day set aside for 500 under-age players on March 28 at Countesswells had been a victim of the decision to end the season early.
He said: "It will take place. In fact it would be good to launch the new season with a celebration of the game. A 10-a-side tournament might also be on the cards.
"We are lucky to have Rudi Urbach, a new regional officer from the SRU, in the area who has already been in touch with promises of support. I am more than enthusiastic but it's vital we hit the ground running when we get next season under way."
Sugden's first priority is to ensure his own club do not find themselves in a relegation battle although he insisted the coming together of clubs would be of greater concern.
He added: "If we get more people pulling in the right direction, it will mean more players coming into the game, thereby strengthening teams and hopefully helping avoid the stress we had in our battle to survive in National League Two."