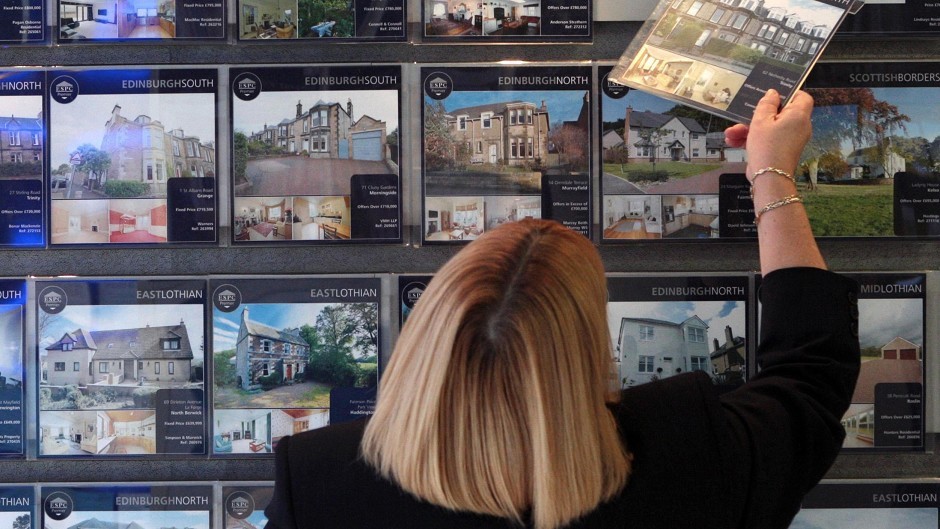 The Scottish Property Federation (SPF) has called for the 5% threshold of residential land and buildings transaction tax (LBTT) to be raised to £500,000 in the light of evidence pointing to a slide in house sales north of the border.
Its plea came in a submission for the Scottish Parliament's finance committee inquiry into the first year operation of LBTT.
The industry body said the main impact of the tax was at the top end of the market, above £325,000, where both the value and number of transactions had fallen after several years of growth.
It warned that a shortfall in anticipated LBTT revenue was having a negative impact on the functioning of the wider residential property market, which needed "buoyant activity across all tenures at all levels" in order to thrive.
By contrast, it said Scotland's commercial property market had produced more revenue than expected after "much less radical reform of rates and thresholds".
SPF director David Melhuish added: "While the tax seems to have bedded in well for much of the lower value markets, we feel there are improvements to the rates and thresholds for the residential 5% band in particular, which is very narrow under the current regulations.
"People need to upsize and downsize as well as relocate for work or other reasons.
"If you make it harder for people to move at the higher end of the market, then it makes it more difficult for people aspiring to move up. This then makes is more difficult for people to get a foot in the housing market at all if the number of properties available is reduced."
Scots must pay LBTT of 5% on the excess amount for homes worth more than £250,000, on top of staged rates in force after the first £145,000. The rate rises to 10% and 12% respectively when £325,000 and £750,000 thresholds are breached.
In the Aberdeen area, where house prices are usually higher than in other parts of Scotland despite the oil and gas downturn, many buyers are caught in the 10% bracket.
SPF called on the Scottish Government to maintain its current competitive transaction tax edge within the UK for commercial property investments.