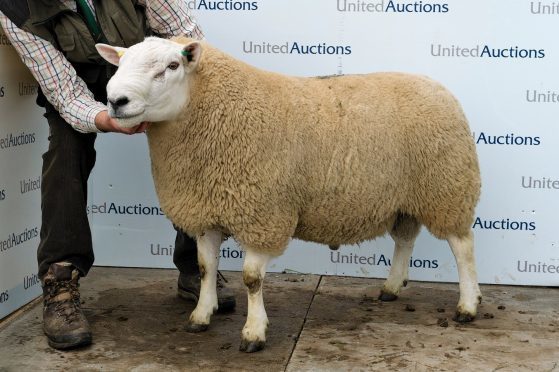 North Country Cheviot rams sold to a top of £10,000 at Lairg's annual sale of rams and breeding females.
Auctioneers United Auctions (UA) hailed a successful sale despite averages for tups being down £81 on the year.
"With buyers from Cornwall in the south to Orkney in the north and also Ireland, the centre saw a large attendance of buyers including many buying North Country Cheviots for the first time," said UA.
Leading the charge in the tup sale, which saw 272 lots exchange hands to average £986, was a two-shear from William Sutherland, of Brackside Farm, Reay, near Thurso.
Mr Sutherland, who runs 155 ewes, said his sale topper, which was named Brackside Special Blend, is by the £3,000 Auchentoul Playboy.
This is the best priced son he has sold from Playboy, which he sold for £2,000 last year.
Mr Sutherland said Special Blend had been used as a shearling and he had bred some of the stock in his show team.
The buyer for the top priced tup was Joyce Campbell, who runs a flock of around 830 ewes at Armadale, Sutherland, with her husband Ian Macleay.
Mrs Campbell, who currently holds the title of Scottish Sheep Farm of the Year, sold to a top of £5,000 for a two-shear by Balkeith Smart Lad. He sold to Badanloch Estates, Kinbrace, Sutherland. Armadale also sold the sire – Smart Lad – yesterday for £2,500. He was originally purchased for £2,000.
The second best price at the sale was £8,000 for a two-shear tup from Northumberland breeders Bill and Fanny Elliot's Hethpool flock.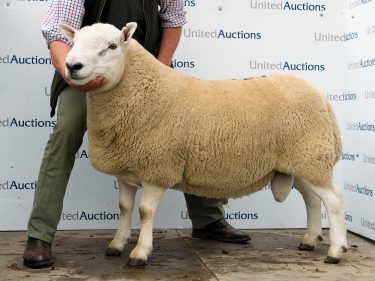 The couple achieved their best Lairg price with Hethpool Saltire, which is by the £16,000 Brackside Northern Light purchased at Lairg two years ago.
They were selling some of the first Northern Light sons at Lairg and more are destined for Dingwall later this month. The buyer of Saltire was Cheviot Farming, Elsdonburn, Northumberland.
The third best price on the day of £6,000 was paid for three-shear tup by the £1,400 Ousdale Just William from Torrish Estate, Saluscraggie, Helmsdale. The buyer was Suisgill Estates at Helmsdale.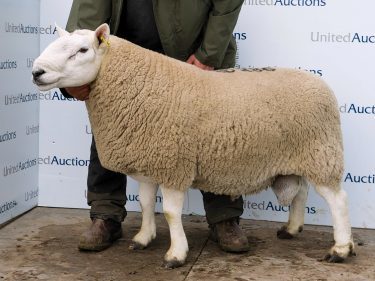 Nest best at £5,500 was a two-shear from the Stouphill flock of Billy and Kate Allen and their children Dallas and Ruth.
The family, who run a flock 900 hill type Cheviots on the Alnwick Moor, Northumberland, lifted the sheep interbreed champion title at the Royal Highland Show this summer.
Their best price was paid for a son of the £6,000 Inkstack Topshot, which was bought at Dingwall as a four-shear. He sold to Norman Douglas for his Whitehope flock at Catslackburn, near Selkirk.
The Allen family also achieved £5,000 for a two-shear son of the £800 Mowhaugh Cliffhanger, selling to Messrs Wilson, of Newbank, Beattock.
Two other lots achieved £5,000.
The first at this price was a son of a £2,300 Elsdonburn sire from Norman and David Douglas' Whitehope flock. He sold to the Hepburn family of Northhouse, Hawick.
The last lot at £5,000 was a two-shear named Woodside Smackhead from Michael Elliot's Woodside flock at Yetholm, near Kelso. This son of the £1,000 Attonburn LSD sold to Bill and Fanny Elliot's Hethpool flock.
Record price for aged females
A record price was achieved for a pen of 100 six-year-old ewes from Auchentoul Farms, Kinbrace, when they sold for £175 a head to Raehills Farms.
Averages and numbers sold for both gimmers and ewes were up on the year.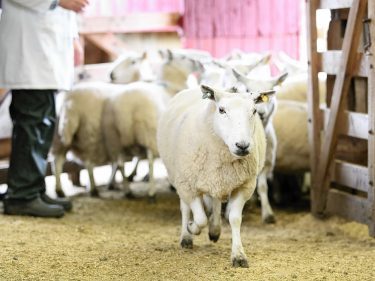 In all 1,772 gimmers sold to average £126.14, which is up £9.46 on last year for 755 more sold.
A top price of £200 was achieved for a pen of Park type North Country Cheviot gimmers from A Mackay, South Balkeith, Tain. In the hill-type section, a top price of £190 was paid for gimmers from Rory Mackenzie, Heathmount, Tain.
In the ewes section, 6,625 lots sold to average £84.11, which is up 23p for 1,151 more sold.
Leading prices included £175 and £172 for lots from Auchentoul Farms and £170 for a lot from Joyce Campbell, Armadale.