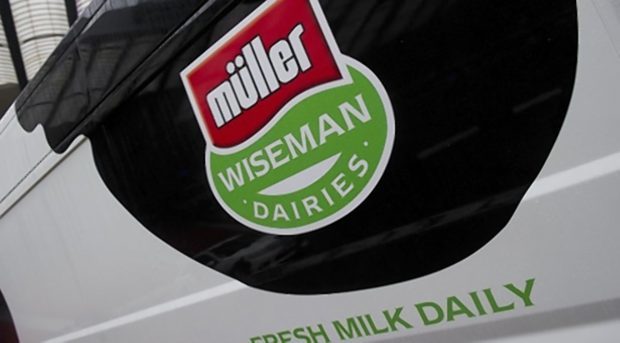 The main milk buyer in the north and north-east – Muller – has been fined £400,000 following an accident at one of its sites down south.
The company was sentenced at Manchester Crown Court following an investigation by the Health and Safety Executive (HSE).
The court heard that on July 8, 2015, a worker was carrying out a routine job with two colleagues to change the refrigeration gas of the chilled storage units at the company's premises on Lake Road, Trafford Park, Manchester.
The workers were working in the roof void of the chilled store above the chilled units.
One of the workers stood on a fragile fire board panel at the edge of the roof space and fell down between the chilled unit and the building shell, suffering injuries to his head and body.
An HSE investigation found the workers had not been given any information from the company about the fragile roof panels in the void, despite having worked there on a number of previous occasions.
Muller was found to have failed to carry out an adequate risk assessment prior to permitting access to the area and failed to share information about the presence of the fragile panels prior to the work being undertaken.
The investigation also found that the fragile panels were not clearly visible, had no warning markings and there were no barriers to prevent access to fragile areas.
HSE inspector Jane Carroll said: "This case highlights how important it is that a suitable and sufficient risk assessment is undertaken for all work at height and work within roof voids, to identify the potential for fragile panels to be present. Falls from height through fragile roofs remain a common cause of life changing or fatal injuries for individuals at work."
Muller UK and Ireland Group LLP pleaded guilty to breaching Section 3 (1) of the Health and Safety at Work, etc. Act 1974 and was fined £400,000 with £9,336.90 costs.