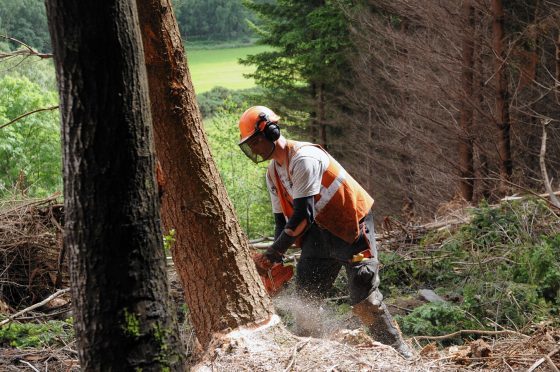 Scottish Government has pledged to streamline the tree planting process as it strives to increase its planting target to 37,000 acres of new woodland per year by 2025.
Rural Economy Secretary Fergus Ewing made the announcement on a visit to a recently planted woodland site in West Lothian.
He said the government's current planting target – which stands at 25,000 acres per year – would increase on a stepped basis as a result of a new woodland planting delivery plan.
The plan, which is a direct response to recommendations from Jim Mackinnon on how to improve the current forest planting approval process, sets out to remove unnecessary barriers, identify opportunities and ensure regulation is proportionate.
By increasing the number of trees being planted, claimed Mr Ewing, government was helping the fight against climate change whilst creating economic growth and protecting jobs in rural areas.
"Forestry in Scotland is a real success story contributing £1billion each year to the Scottish economy and supporting 25,000 jobs. We can build on this success," said Mr Ewing.
"Whilst tree planting has enormous benefits for the economy, it is also very important environmentally – soaking up about 10 million tonnes of CO2 each year. Trees are a win win natural asset for Scotland."
A delivery plan to enable an increase in tree plantings includes measures to speed up processes for woodland creation applications and grant approvals.
Government will also develop a scheme to appoint accredited, experienced agents to help certify some woodland planting schemes.
Promotional material and training for staff will also be improved, while a specialist team is to be established to deal with complex planting proposals.
Lastly, government will work with interested local authorities to explore the potential for a large-scale, multi-owner woodland creation project.
The head of Forestry Commission Scotland, Jo O'Hara, welcomed the plans.
She said: "This delivery plan provides a clear roadmap for the whole sector, to revitalise and streamline the process for woodland approvals so we can continue to grow and achieve the new targets. I look forward to working with colleagues and stakeholders across the sector to drive forward the recommendations in the report."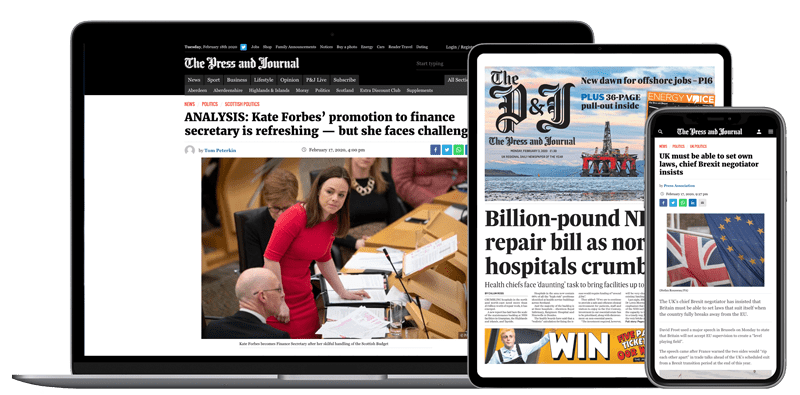 Help support quality local journalism … become a digital subscriber to The Press and Journal
For as little as £5.99 a month you can access all of our content, including Premium articles.
Subscribe