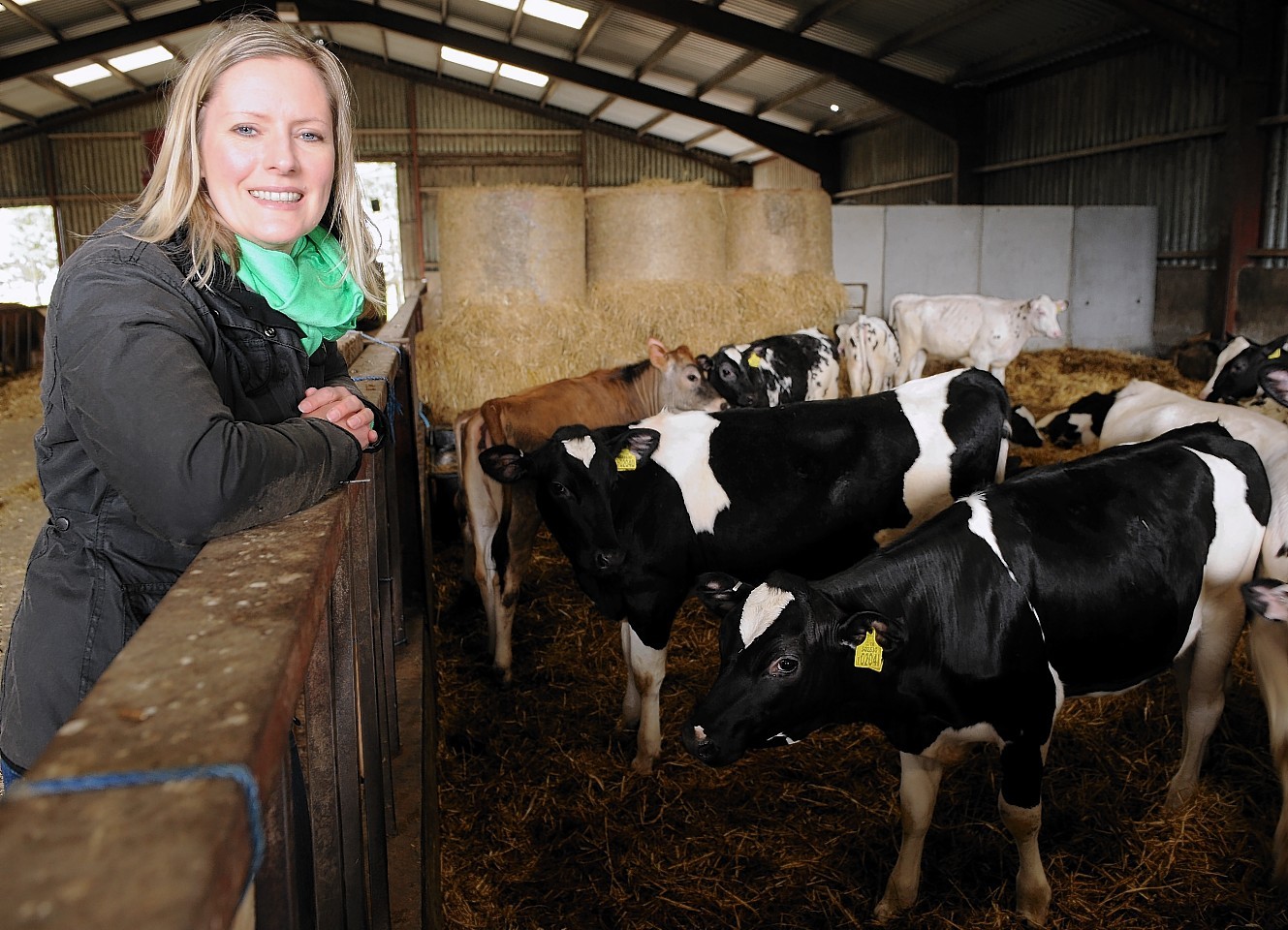 I recently discovered a book by the Japanese professional tidier, Marie Kondo, and have been decluttering the farmhouse ever since.
Using her tried and tested category-by-category formula, known by converts as the KonMari Method, I have managed to get rid of two thirds of my wardrobe, a third of the girls' toys, half of our books (we had more than 300), almost all my paperwork and now nearly every drawer and cupboard in the house contains things that we actually need and use.
There's still a way to go – and this is where I have not strictly followed the Method, as you're meant to declutter all at once; somewhat impractical unless you are able to take the day off work or farm the children out for the day. But I have to admit the process has been incredibly energising and more than a little contagious.
So much so in fact that Nick has started inside the house by tidying and rationalising his 'boot room'. Meanwhile outside, the farm is benefiting from a major Spring clean.
Duncan and Scott have been painting all the iron works with red oxide, fixing fences after the departure of my father-in-law's sheep, tidying up the workshop and farm offices as well as finishing off the new shelter at the entrance to the collecting yard, while the area around our on-farm honesty shop has been power washed to create a cleaner parking area for customers.
Elsewhere on the farm, the fields are being ploughed this week in anticipation of sowing spring wheat and barley and Nick has been delighted to have his first two Ayrshire calves born safely into the herd, particularly as they were both girls. Less pleasing for him, however, has been the unusually high number of bull calves born consecutively – 15 at time of writing.
Luckily Nick has a market for these bonnie but unserviceable boy calves, selling them on to a beef farmer in Caithness. However, this recent surplus of baby bulls obviously has an impact on the future herd number, which is a concern.
Having the optimal number of cows is vital for profitability and overall efficiency and ideally, we would like to get to the stage of producing only the milk we need ourselves for processing and the milk that Rory Stone of Highland Fine Cheeses needs.
However, this is a lot trickier than it sounds.
Currently, Highland Fine Cheeses take the majority of Rootfield's milk but doesn't actually use it all. The excess that they don't need is 'balanced' by Grahams.
The problem is if Nick reduces the herd size not only will his monthly milk cheque decrease but if, or rather when, Highland Fine Cheeses grows its business, they may well need all the milk they collect from us.
Essentially both Nick and Rory are relying on the Grahams' good grace to continue processing this surplus milk, which is why we are happy and grateful that Grahams is a family-run business, like our own and like Rory's.
This kind of supportive collaboration in today's Scottish dairy industry is surely key to its survival.
For us, diversification is key too.
This summer will mark the fourth anniversary of our artisan ice cream business and thankfully, it seems to be going from strength to strength. And each year, we are learning from the previous season.
For instance, Nick has been interviewing these past few weeks so we have a bank of seasonal staff come Easter when the flagship ice cream counter at Daviot reopens full time; the second hand storage container he bought some months back has been converted into a huge walk-in freezer which Rosie and the production staff are beginning to stock up ahead of the busy Easter and summer months.
Meanwhile, the addition of a natural yoghurt to the range is proving hugely popular particularly with our local market.
We have had a small honesty shop here at the farm for over a year now but never really promoted it; we worried that people might come up the drive and expect a proper ice cream parlour or café.
However, since adding the yoghurt to the range, which naturally has a shorter shelf life than the ice cream, we have parked a branded sign in one of the roadside fields as well as a smaller swing sign at the end of the drive to encourage sales.
And trade is booming.
Coincidentally, the sign went into the field during a period of roadworks in the nearby village, so a lot more folk were using the road running by Rootfield as a diversion route. As a result – and we hope because the products we make are good – the honesty shop is now doing a brisk trade.
In fact, Nick was even talking about improving our rather pot-holed drive because of the increased traffic on it lately, something last mooted over a decade ago in the run up to our wedding (we got married in our garden).
Now this is an improvement I would definitely like to see.
Rootfield Farm is on the Black Isle, 10 miles north of Inverness, where Jo lives with husband Nick, a fourth-generation dairy farmer, their daughters Daisy and Mollie, and 150 cows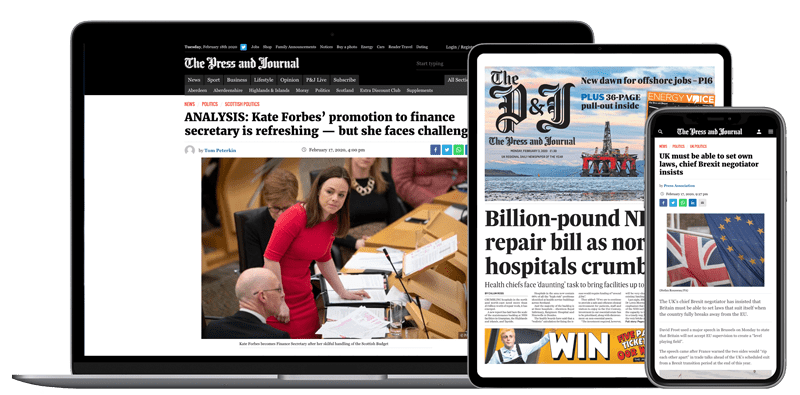 Help support quality local journalism … become a digital subscriber to The Press and Journal
For as little as £5.99 a month you can access all of our content, including Premium articles.
Subscribe