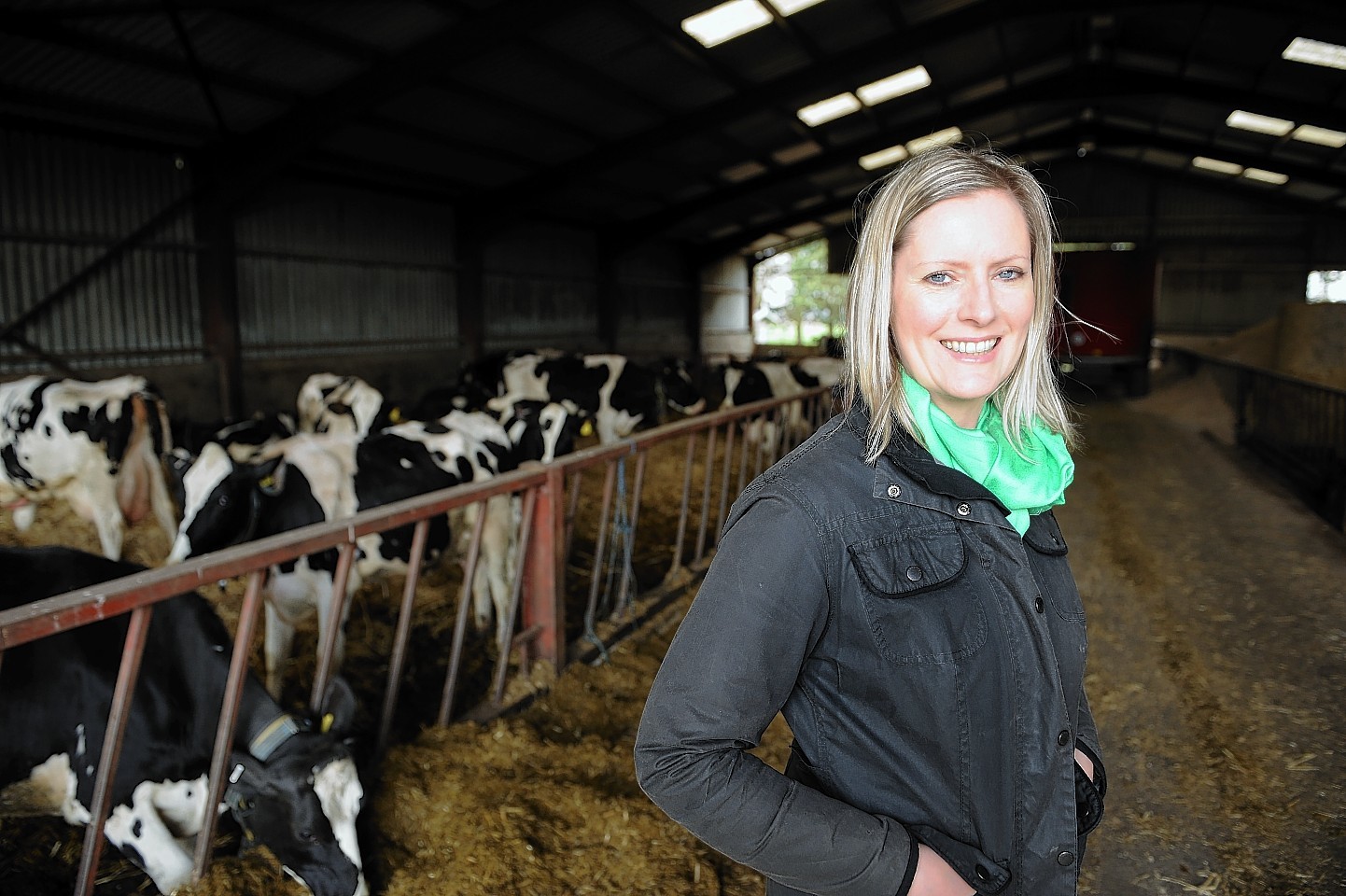 It may be my memory playing tricks on me, but for several years now we have enjoyed fantastic weather over the Easter break. I certainly have photographs of Daisy since age three in a paddling pool at home, on the beach at Findhorn and, last year, playing lawn games at my Mum and Stepdad's in Cromarty.
This year, however, we are not spending Easter weekend in the Highlands but instead have flown south to spend it with Daisy and Mollie's cousins in London.
We have a fun packed itinerary planned including a boat trip to Greenwich, pottery painting, splash fun at a nearby Lido, an Easter egg hunt and some relaxing time (I hope!). We have been looking forward to it for weeks and think it will do us all good to get away for a break after yet another round of viral infections for the girls, myself and Nick along with a few headaches on the farm.
Polish dairyman, Piotr, has decided to leave a little earlier than expected but this almost works out for the best what with the robots arriving at the beginning of June. There will be a four to six week spell where Nick and Duncan will need to cover the milking but as this is a finite period, this seems less onerous than usual.
The next job – for me, I suspect – will be to spruce up Piotr's on-farm bungalow so we can rent it out as another income stream to help cover the cost of the robots.
Nick tells me I have another few 'farm' jobs piling up too: a new postcard to pen (promoting the additional products we are now processing), branding for the delivery van and updating our website, which is long overdue. In my defence, social media almost makes the website obsolete, but I'm aware that it is still a communications channel I should be keeping current.
The fields are ploughed and almost all sown with spring wheat and barley, ahead of schedule and thanks to a welcome spell of dry weather the week before Easter.
And Nick has let the cows out for the first time this month for a run around, as he puts it, but is yet to be convinced that the weather is settled or indeed warm enough for the herd to be happily out for the summer. In fact, half the herd ran back inside when they realised how chilly it was.
It has been a busy term at Daisy's school too, particularly after I decided to join some of the mums on the Fundraising Group a month ago. We hosted our first community coffee morning at the end of March which was a huge success, raising a record £400-plus for the school.
Daisy and her school mates made Easter egg and bunny bunting and picked daffodils to decorate the hall, while the mums came up trumps with mountains of lovely home baking, which was both served and sold on the day.
The enterprising upper school also sold their own handmade chocolate pops and Easter cards as well as running a 100-square competition. We even had a mini dairy stall there to contribute a few extra pounds by donating and selling tubs of our natural yoghurt and bottles of whole milk to folk on their way out.
The advent of the Easter holidays means that the ice cream counter at Daviot is open full-time again and is starting to get busy. Some days we have even been selling out of our more popular flavours, something we need to keep on top of to keep our regulars happy.
Not such great news for the Mackenzie family this Easter, however, was the death of Johan Sinclair; a much loved housekeeper who served the Mackenzie family for almost 70 years and was still living independently at the original farmhouse in Inverness at the time of her peaceful passing, aged 88.
I first met Johan 14 years ago, when Nick and his parents were living at Parks Farm. I can distinctly remember her rattling into the room with a tea trolley for us, big grin on her face and hoping for a blether. To be honest, I was fascinated by the very notion that the family had a live-in housekeeper at the time; it seemed terribly grand and delightfully old fashioned.
However, I quickly learned that Johan, originally from Lochussie, had been employed by Nick's grandfather as a young housemaid when she was 22 years old, back in the days when it was more commonplace for larger farming families to have staff.
It wasn't until 1980, when Nick's grandfather passed away suddenly, that my in-laws went on to inherit the farmhouse along with an increasingly emphatic Johan; the first thing she did was to ask my father-in-law for a pay rise.
Essentially, Johan had become part of the family, ingrained in the fabric of the farmhouse and privy to the lives of the extended Mackenzie clan (Nick's father Dereck is one of four brothers). Indeed, Johan lived at Parks' Farm far longer than Nick and his siblings and for almost as many years as Dereck.
So I end this month's column in tribute to Johan, a remarkable Highland lass who was generous, kind, eccentric, cheeky, loving (her bear-hugs were legendary) and fiercely loyal, although I knew her only a little compared to the family she so faithfully served and supported over the decades. They already miss you tremendously, Johan, and will remember you fondly for years to come.
Johan Sinclair is survived by two brothers and a sister. May she rest in peace.
NEXT MONTH: trains and robots
* Rootfield Farm is on the Black Isle, 10 miles north of Inverness, where Jo lives with husband Nick, a fourth-generation dairy farmer, their daughters Daisy and Mollie, and 150 cows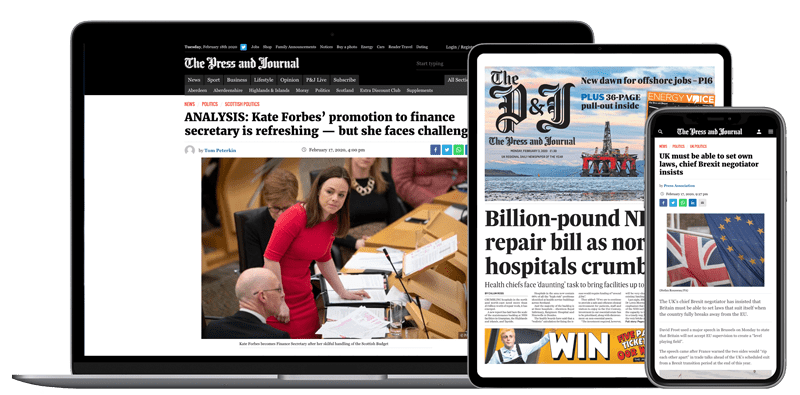 Help support quality local journalism … become a digital subscriber to The Press and Journal
For as little as £5.99 a month you can access all of our content, including Premium articles.
Subscribe