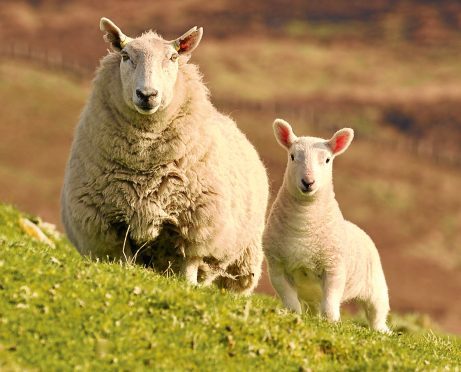 The Scottish Government has decided to postpone plans to change, and subsequently reduce the budget, of the Less Favoured Area Support Scheme (LFASS).
Rural Economy Secretary Fergus Ewing yesterday confirmed that the 2018 scheme would maintain its full £65million budget and hill farmers and crofters should expect to receive 100% of their grant payments next year. European rules had originally stipulated that LFASS could not continue in 2018 and the Scottish Government was being forced to move to a new Areas of Natural Constraint scheme or maintain the current LFASS scheme, but at only 80% of the payment rate.
The European Commission has since proposed changes to Common Agricultural Policy (Cap) regulations, which include a delay to LFASS changes until 2019, meaning 2018 LFASS payments will be delivered in full next year. "LFASS is vital for our rural economy and remote communities, so I am delighted to confirm that hill farmers and crofters can expect to receive 100% of their entitlement for 2018 LFASS – rather than the previously announced 80%," said Mr Ewing. "Unlike England, who discontinued their equivalent scheme some years ago, Scotland continues to operate this key measure to compensate for the extra costs incurred by farmers in our most remote and challenging areas.
"I continue to press the UK Government for a clear statement about what is guaranteed post-Brexit to support our rural economy.
"With 85% of Scotland's agricultural area classed as less favoured, future support for farmers and crofters is crucial to ensure the economic viability and sustainability of these remote areas."
NFU Scotland last night welcomed the news.
The union's vice-president Martin Kennedy said: "NFU Scotland welcomes the announcement that the 2018 LFASS budget has been reinstated and that the Scottish Government has used the option to defer the use of parachute payments. Given the financial pressures facing many cattle and sheep producers in the Less Favoured Areas (LFAs), this decision will be warmly welcomed. We will continue to work with the Scottish Government on the arrangements for LFASS 2019 and beyond."