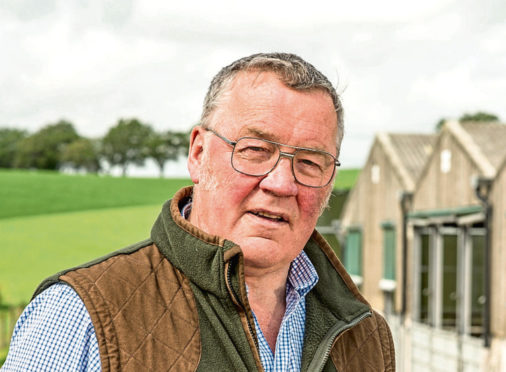 The farmers' union has issued a 10-point manifesto setting out Scottish agriculture's priorities ahead of the general election.
The document, which will be issued to all prospective MPs in the next few days, calls on politicians to end Brexit uncertainty and make progress on areas of domestic policy that will improve the industry's ability to do business.
Leading the list of demands is a call for a guarantee that a no-deal Brexit will be avoided, and a plea for as much free trade in agri-food goods with the EU market as possible.
On the domestic front, the demands are familiar ones: less red tape, access to seasonal and permanent workers, the protection of the UK's food production standards, and a commitment to funding a "bold" new Scottish agricultural policy.
Other points state Scottish farming will "take on" the climate change challenge and help provide solutions, but government resources are called for to enable the industry to drive efficiencies.
There is also a demand for consultation when government develops new measures to enhance animal welfare.
The familiar call for opportunities for new entrants makes an appearance, together with an appeal for government to work with the industry to increase confidence between producers, their customers and consumers.
NFU Scotland (NFUS) president Andrew McCornick said the union's priorities on climate change, regulation, taxation and the supply chain had remained unchanged since 2015.
"This is a stark reminder that whilst the politics of the UK have stagnated on Brexit, agricultural businesses have had no choice but to forge on with business decisions.
"With little or no political time being allocated to improving the landscape for farming businesses, these crucial decisions are being made in a policy vacuum," he said.
"NFU Scotland's message to the new UK Government and intake of Scottish MPs is clear.Brexit has seriously eroded the confidence of Scottish agricultural businesses and unambiguous commitments about the process ahead are urgently required.
"But beyond the EU debate, Scottish farmers and crofters need and expect much more engagement from our political representatives on the domestic policy levers set out in this manifesto if we are to secure a truly profitable, productive and positive future."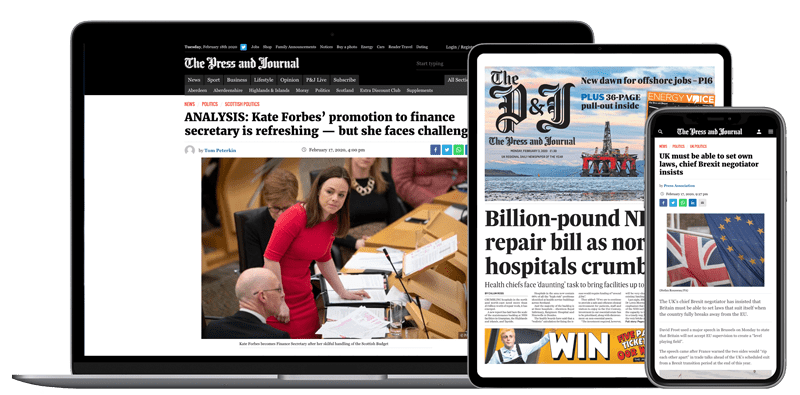 Help support quality local journalism … become a digital subscriber to The Press and Journal
For as little as £5.99 a month you can access all of our content, including Premium articles.
Subscribe