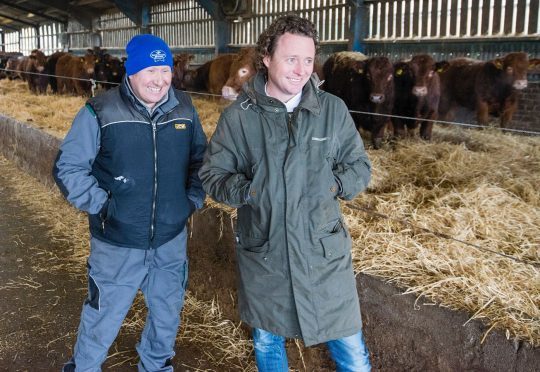 Michelin-starred Scottish chef Tom Kitchin donned his wellies to visit a Perthshire farm to learn more about beef production.
Mr Kitchin, who is the chef proprietor of The Kitchin in Edinburgh and a regular guest on the Saturday Kitchen TV programme, paid the Hunter family at Meikle Fieldie farm near Glenfarg a visit as part of his ongoing work with Quality Meat Scotland to promote Scotch Beef.
The farm, which is run by Alan Hunter and his daughter Jill, stretches across 480 acres and houses 120 suckler cows which are primarily Limousin and British Blue crosses.
During his visit, Mr Kitchin was taken on a tour of the farm where he learnt about the importance of grass in Scotch Beef production.
"As chefs we are used to long hours, working under pressure and paying attention to detail but when you come to farm like this you get a very good understanding of just how hard these guys work too," said Mr Kitchin.
"My job wouldn't be possible if it wasn't for farmers working to produce quality raw ingredients like Scotch Beef. In terms of the end result, the importance of using quality products cannot be over-stated – good chefs know it is 80% about the quality of the product and 20% about the chef."
Chef Kitchin has been working with QMS as part of a 13-week campaign to showcase the flavour, provenance, traceability and integrity of Scotch Beef.
The campaign, which carries the strapline 'There's beef, there's Scottish beef, then there's Scotch Beef', started in February and is targeting 10million consumers across Greater London and the Home Counties. It is also running on Scottish radio stations as part of a drive to tell more than 2.2.million consumers why Scotch Beef is a cut above the rest.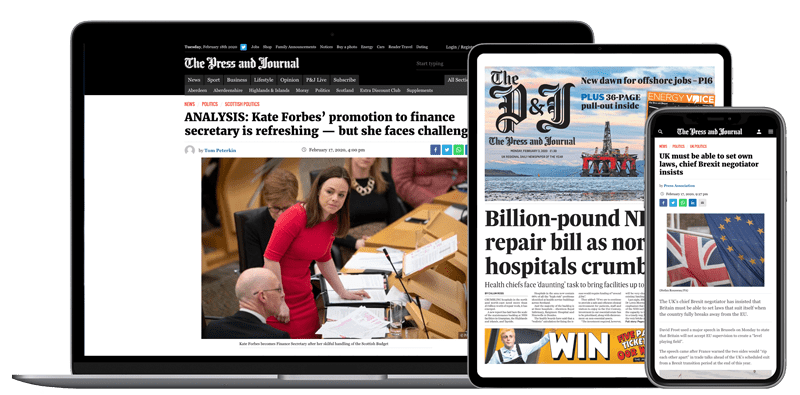 Help support quality local journalism … become a digital subscriber to The Press and Journal
For as little as £5.99 a month you can access all of our content, including Premium articles.
Subscribe