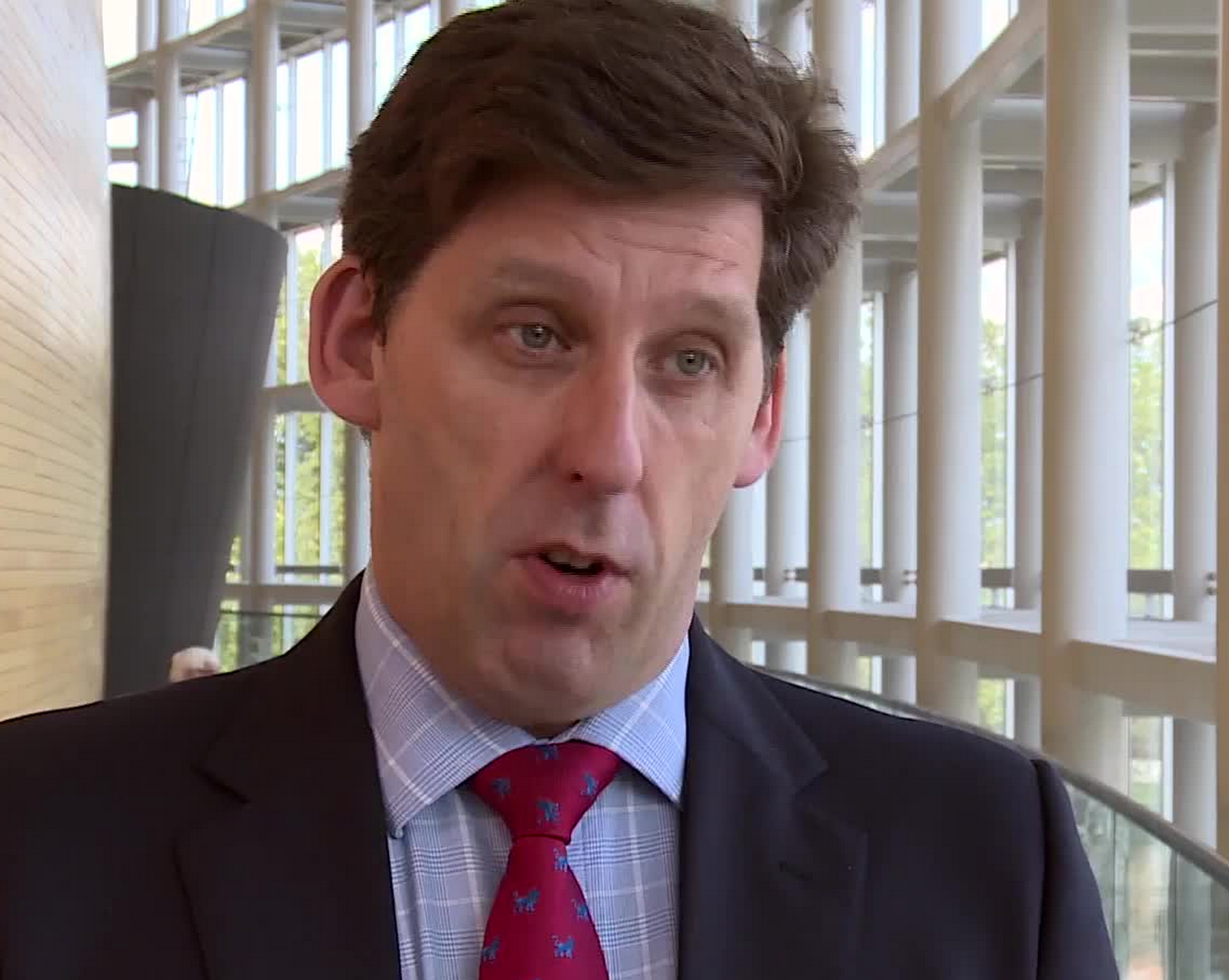 Scottish Government has been urged to rule out plans to charge farmers interest on any overpayments from subsidy support cash advances.
Scots MEP Ian Duncan has accused the government of "kicking farmers in the teeth" and written to farm minister Richard Lochhead demanding he rule out any plans to charge farmers interest.
His call comes after it emerged government will charge interest on any overpayments made to farmers through a cash advance scheme for late subsidy payments.
Failures with the £178million IT system for administering farm payments have resulted in delays and a large number of farmers and crofters are still waiting for their subsidy monies.
This resulted in government launching the National Basic Payments Support Scheme, worth around £200million of government cash, to administer cash advances to anyone who did not receive their first instalment of subsidy support by the end of last month.
Farmers have now been told if they are overpaid through the scheme they will have to pay interest of 4.2% on repayments. Interest will only be charged seven days after the Cap payment is made, but farmers say they are unlikely to have cash lying around to make repayments within a week.
Farmers who get £20,000 in Cap payments and are overpaid by £3,000 could face an initial bill of at least £166.
In his letter to the farm minister, Mr Duncan said: "Since that the Scottish Government's failed £178million IT system is still unable to determine the total amount of Cap monies to which each farmer is entitled, it is highly likely that farmers will end up further in debt as a result of the Scottish Government loan scheme.
"Given the fact that the problems stem from Scottish Government failures I ask that you ensure every farmer in Scotland knows in advance his actual farm payment entitlement (so eliminating the risk of over-borrowing) and that you set the interest rate on above entitlement payment to 0%. Only by taking this approach can you restore the confidence of Scottish farmers."
Responding to Mr Duncan's comments, a Scottish Government spokeswoman said more than 65% of eligible claimants had now received their first instalment of Cap support.
She said overpayments through the National Basic Payment Support Scheme were very unlikely as the scheme had been designed so that the total Cap payment was more than the funds advanced through the scheme.
"In the very unlikely case that a claimant does receive more from the national support scheme than the total payment they are eligible for, they need to repay the balance," added the spokeswoman.
"In such cases, as long as claimants contact the Scottish Government to repay the amount within seven days, as per the terms of the loan, they would not need to pay interest, and indeed no farmer will face interest charges provided they adhere to the terms, which they were sent in advance and agreed to accept. However claimants who knowingly keep hold of money they are not entitled to reduce the funds available to support the wider farming sector. This is why the Scottish Government needs to retain the ability to pursue such cases, even though we deem it very unlikely that they will occur."