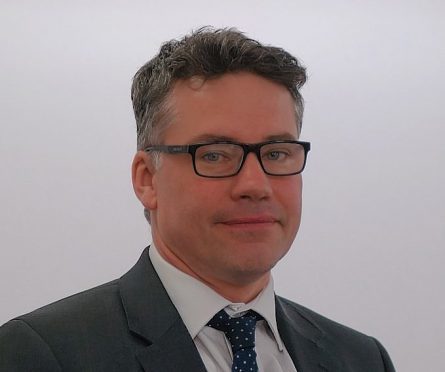 The new chief executive of the British Wool Marketing Board (BWMB) was unveiled at yesterday's Scotsheep event in Peebleshire.
Taking up the reins of the wool board is 44-year-old Joe Farren, of Cawood in North Yorkshire. He replaces Ian Hartley who has led the organisation for the past 22 years.
Mr Farren is a qualified barrister who spent the first part of his career in the City advising on mergers and acquisitions. He then went on to work at building and home improvement product distributor SIG Plc where he was head of UK and Ireland business development, and most recently he worked as a director at the private equity arm of Lloyds Bank, LDC.
Mr Farren, who is part of a farming family and owns farms in Yorkshire and Aberdeenshire with his wife, said: "I'm delighted to join the board. I have come in to look at the business and to look at ways to improve it. It (BWMB) does not necessarily need wholesale reinvention but certainly we will be looking to find operational efficiencies.
"We will collect any type of wool of any volume from anywhere in the UK, and we will continue to do that and look to do that better and better."
BWMB chairman Ian Buchanan said: "We welcome Joe to the BWMB in this high profile and important position at a crucial time not only in agriculture but also in the wool sector. We look forward to working with Joe, ensuring we continue to serve the best interests of our producers and in maximising the value of their wool. On behalf of UK wool producers I also thank Ian Hartley for his hard work, commitment and contribution to the BWMB and the wool industry and wish him well for a long and happy retirement."