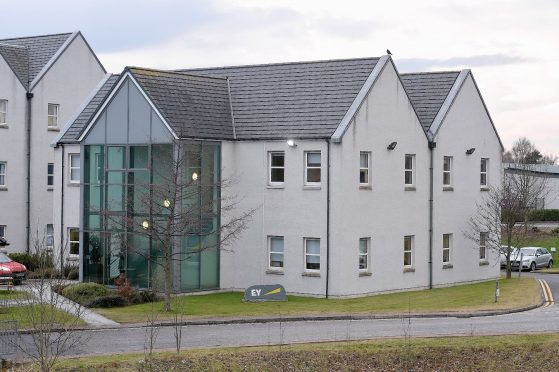 Professional services giant EY has confirmed it is closing its audit and accounting department in Inverness, which employed 35 people.
EY said that, following a consultation process, eight members of staff had been redeployed within the firm and "a number of others" found jobs with other companies.
The job cuts will see the workforce at the company's offices in Stoneyfield Business Park reduced to around 20, but the London-based multi-national said it remained committed to having a presence in the Highland capital.
Audit and account, compliance and reporting services provided in Inverness will now be carried out from other EY offices in Scotland and elsewhere in the UK.
Consultation with the employees affected began in February, with the company saying it would explore "other options" for staff with "transferable skills."
In a statement, EY said: "The consultation process has now concluded and a decision has been made to deliver audit and accounting services to our clients from other locations in Scotland and the UK.
"We have successfully managed to redeploy eight employees within EY and a number of others have secured opportunities outside of the firm. Throughout the process, we have supported our employees and worked with them to seek alternative opportunities."
EY added: "We remain committed to having a presence in Inverness.
"Our team based in Inverness is supported by professionals from across the EY network to ensure we bring relevant sector knowledge and skills to service our clients."
The firm previously said its tax team in Inverness would not be affected by the decision.
EY has increased its headcount in Scotland in recent years. Announcing results for the year to the end of June 2016 in October, it said its workforce grew to more than 1,000 during the period across its offices in Aberdeen, Edinburgh, Glasgow and Inverness, with the addition of 123 staff.
Meanwhile, Moray accountancy firm Faith Simpson has opened a new office in Edinburgh.
It is Faith Simpson's third branch, with the firm having been established more than 10 years ago in a spare room in a house in Elgin before expanding to Huntly through an acquisition in 2014.
Founder Faith Simpson said: "We have seen demand for our services increase in Edinburgh over the past year so it made sense for us to open a dedicated office in the capital to better service our local clients.
"Edinburgh is one of the fastest growing and most productive cities in the UK and we are so excited to begin the next chapter in the company's history."