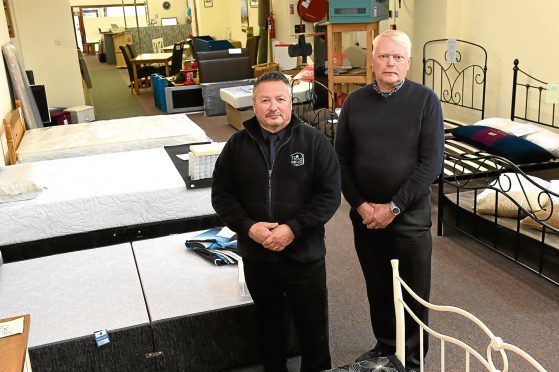 The stark "Closing Down Sale" sign spelled out in huge letters on sheets of paper blocking out the windows of Third Brothers furniture store will have come as a shock to many.
For more than 50 years, Thirds has been ever-present as other shops have come and gone from the main shopping thoroughfare, Mid Street in Keith.
Generations of children have slept in beds and sat on sofas their parents got there – or bought 7-inch singles and cassettes in the music department the Third family once ran as a sideline.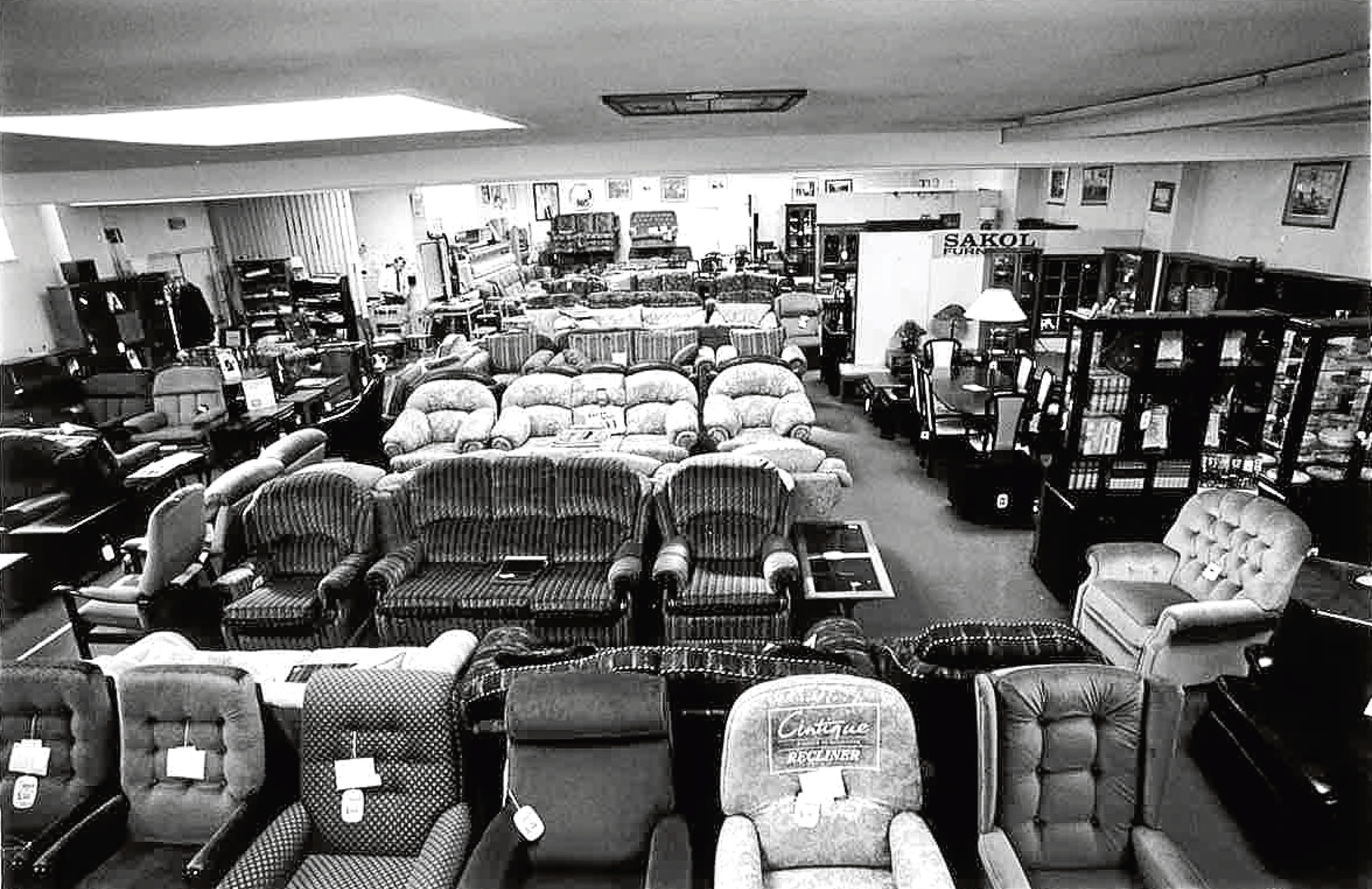 But Thirds' story is a familiar one across the north and north-east and throughout Scotland as independent businesses in the heart of communities battle a relentlessly rising tide of online and big chain competition.
Coupled with rates and tax rises and an economy battered by setbacks and uncertainties that are increasingly seeing people putting off spending on all but essentials, the odds on survival are lengthening for many well-established local traders.
According to figures released yesterday by the Scottish Retail Consortium (SRC), amid "wilting" footfall, nearly one in 10 shop buildings are currently lying empty in Scotland.
Opened in 1948, Third Brothers was bought from the family by Ian Bright and George Anthony 11 years ago. This month they took to social media to announce with "heavy hearts" that it had become clear they could take the business no further.
They wrote: "George and Ian would like to thank all our past customers for their support. We know you have been loyal customers for generations and it has been very much appreciated – we are sorry that we will not be here much longer."
"Business," they added, "has been very quiet this year and is getting less and less. We have tried everything we could to keep going, but it's time to call it a day."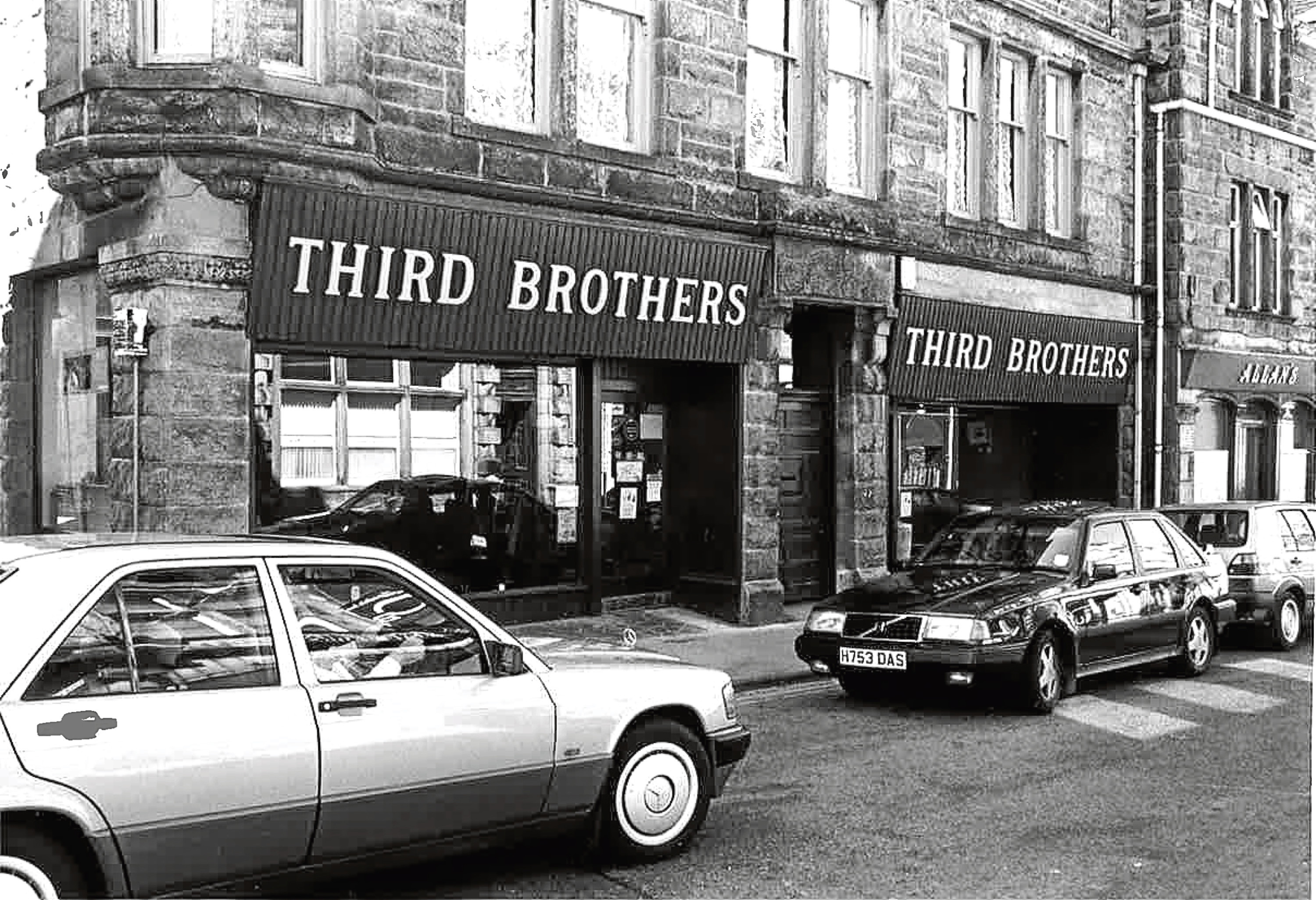 Mr Bright lists a perfect storm of factors that swept them towards the decision to shut up shop: "All the political upset has not helped – Indyref, Brexit, the general election and its poor outcome. The loss of 165,000 jobs in the oil industry. Then there are internet sellers where they do not have a shop's overheads and can survive on very little mark-up.
"The high cost of living, food, petrol, gas and electricity all take away people's disposable income. Whatever the reasons, we cannot go on with the level of business we are seeing."
The closing down sale has attracted increased custom from people keen to pick up bargains as the business partners sell off their remaining stock. But, there could be some good news ahead for Mid Street, with a number of expressions of interest in the property before it has even gone on the market.
Local SNP councillor Theresa Coull says she believes the street is holding its own amid the turbulence affecting the independent town centre shopping sector across the country.
She said: "What's happened with Third Brothers is really disappointing for them and for the whole town. It's a shop that has always brought a lot of people into Keith.
"It is a struggle for that kind of business. Hopefully, someone will come in and buy the shop, though. But Mid Street is still a vibrant and busy street and we don't have a lot of closed shops."
As shopping habits and spending power have changed, towns and cities across the north and north-east have lost independent stores that once seemed like part of the fabric of the communities they served.
Remember Esslemont and Mackintosh department store and Bruce Millers music shop in the heart of Aberdeen and Melven's bookshop in Inverness, which continued as James Thins, but is now long gone?
Two years ago Allan Gordon reflected on the "reality of present day trading", as he closed the doors for the last time on the shop his family had run in Alford's Main Street since the early 1920s.
Others continue to battle on and there are exceptions to the trend, showing how changing and adapting with the times can lead to growth.
In 1866 Alexander Begg set up a shoe-making business in New Pitsligo, in Aberdeenshire.
Now, 151 years on, and run by the fifth generation of his family, Begg Shoes and Bags is the oldest surviving independent shoe retailer in the UK. Although no longer making footwear, the firm, headed by former world cup alpine ski racer Garek Begg, is a familiar brand, with eight stores stretching from Perth to Lerwick and online customers from around the world.
Mr Begg's son Donald, a chartered accountant and former professional footballer with Inverness Caledonian Thistle, also works with the firm and has been responsible for continuing its evolution through the development of its website.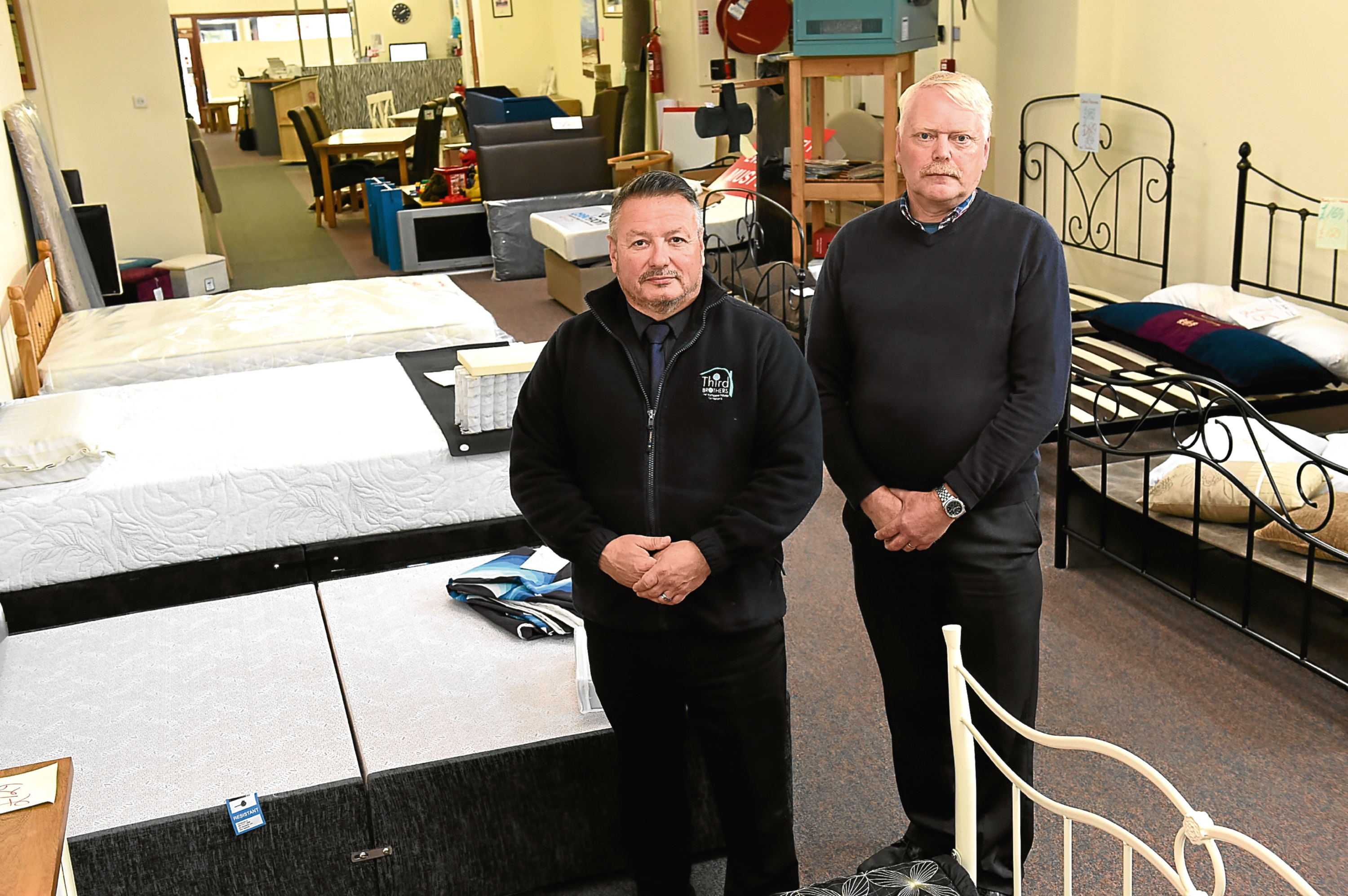 Speaking at the April opening of its latest store in Inverness, Garek Begg joked that the shoe trade was not for the "faint hearted," noting, more seriously, that more than 150 shoe shops had closed during the previous month.
"It is fair to say 'bricks and mortar' trade has to fight for survival," added Mr Begg, who describes the company's website as its "second biggest store".
He continued: "We had a website before but we didn't work at it and a website needs a lot of work to help it succeed. Donald, leading the sixth generation of the family into the business, has been the driving force in changing this.
"We are nearing the front of the pack online for our range of high quality brands and you'll find us "page one" for many Google searches – where we sell in Euro, Dollars and all across the world. Constantly challenging ourselves to improve and achieve has been a rollercoaster. Getting shops and website working truly together requires constant vigilance and I believe we are now a fully integrated business."
The SRC monitors activity in Scotland's shops throughout the year. Its latest report, for the five weeks to July 29, showed footfall decreased for the third time since January and was down by 0.4% during the month. In only five of the past 12 months has it increased.
In high streets last month the number of shoppers was down by 0.6% and fell 2.2% in shopping centres, but rose by 2.1% at retail parks.
The number of empty shops in Scotland's town centres rose marginally in the most recent set of figures to 9.3%, from 9.2% in April. The Scottish figure remains lower than the average vacancy rate for the UK as a whole, which currently stands at 9.6% compared with 9.3% in April.
Reflecting on a "rather cheerless" set of figures Ewan MacDonald-Russell, the organisation's head of policy and external affairs, called for more support for Scotland's retailers.
He said: "Almost one out of every 10 retail premises in Scotland now sits empty. Encouraging shoppers back is crucial to reducing the number of vacant premises and retailers and shopping destinations are clearly going to have to work harder to attract custom through a blend of improvements including service, pricing and promotions. However, a more concerted and urgent effort is required from public policy to reduce the cost of doing business.
"Top priority should be capitalising on the upcoming Barclay Review to recast business rates for the decade ahead in order to deliver a system which is modern, sustainable and competitive. This must lead to a reformed rates system and substantially lower tax burden which would increase retailers' confidence about investing in new and refurbished shop premises, create jobs and help revive high streets and town centres."
Diane Wehrle, of Springboard, which produces the statistics for the SRC, said the latest set "might well mark a sea change in consumers' willingness to spend, as it was the first time since January that footfall dropped during both retail trading hours and into the evening across the UK".
She added: "These results, together with the high level of consumer borrowing and an increase in the vacancy rate to 9.3% – the highest it's been since July 2015 – suggests that trading conditions could be reaching a tipping point into a period of restraint."
Concerns for the prospects of the independent retail sector were echoed by David Richardson, Highlands and Islands development manager with the Federation of Small Businesses (FSB).
"Whichever way they turn, numerous small independents are facing very tough times," said Mr Richardson.
"They know that to survive and thrive they must first adapt to the changing world, both by ensuring that their ranges meet current and future demand and by investing in premises, IT and staffing.
"However, they cannot do it alone – they must be supported. They need more understanding from local authorities on things like rates and waste collection, and on the protection of town centres and the enthusiastic application of the town centre first presumption. Most importantly," Mr Richardson concluded, "they need the support of the general public: consumers."