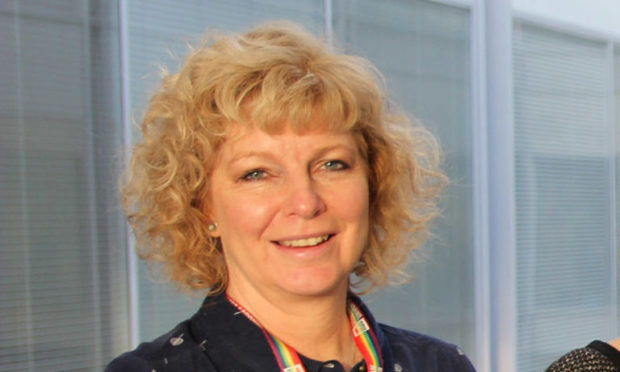 Researchers in the north-east have been tasked working out how best to support the influx of new healthcare staff entering the workforce early.
Scores of students across the country are graduating and heading into professional practice ahead of schedule in response to the coronavirus pandemic.
This includes more than 450 student nurses and midwives at Robert Gordon University (RGU) who have begun extended paid placements to bolster efforts to fight the disease.
The university is now heading up a Scottish Government project to investigate the "extreme pressures" being placed upon them.
It will also look into coping mechanisms and the effects which blurred role boundaries and social distancing measures are having.
Dr Flora Douglas, who is heading up the study, said: "The resilience of health and social care staff is critical for both now and beyond the current pandemic.
"This study will yield important learning that will help health and social care services develop appropriate support for their staff.
"It will also inform future undergraduate and postgraduate education programmes in the health and social care professions to support pandemic planning, service delivery, and individual resilience building."
Health Secretary Jeanne Freeman said: "Scotland is home to some of the most respected researchers and scientists in the world.
"Covid-19 is the biggest challenge we have faced in our lifetimes, and it is vital we capture the potential of the extraordinarily strong research base here to contribute to the global efforts to tackle and mitigate the impact of it."
RGU principal and vice-chancellor, Professor John Harper, said: "At a time when we are witnessing a significant number of our students entering the workforce early while managing the completion of their studies and supporting the effort to tackle Covid-19, it is vitally important we learn lessons not just for the here and now but for any future pandemics.
"Supporting mental health and resilience is essential.
"This project will offer valuable insights into how we can best do this for our students and graduates, enabling them to be effective members of the health and social care workforce who are resilient, flexible and innovative."