John Erskine has not only survived Scottish Labour's semi-regular slides into civil war of late, but has managed to remain admired by all sides throughout.

It has been quite a feat for the Highlander, who has served in a series of senior roles at Holyrood, including as a key aide to his former party leader, Kezia Dugdale.
"I was on the front line of it for a couple years while Kez was leader, so I certainly learnt a lot and saw a lot of what goes on behind the scenes. It was a good experience," Mr Erskine said.
Ms Dugdale, who now serves as director of Glasgow University's John Smith Centre, was glowing in her praise for her former office and communications manager.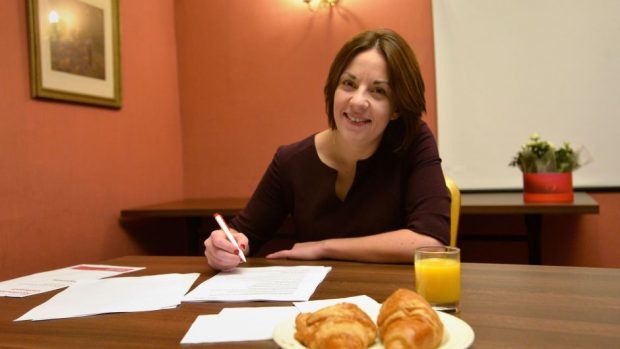 The former Lothian MSP was speaking amid rising hopes within the party that Mr Erskine might finally have a realistic chance of election to Holyrood next year.
"John is a standout star of the Labour movement, but it's always been more important to him to be a community champion," Ms Dugdale said.
"He's volunteered for years, doing so alongside some really senior positions in Scottish public life.
"He'll bring the heartbeat of the Highlands into the Scottish Parliament and I know he'll make a real difference, because he knows how both places tick.
"He's extremely smart but equally conscientious. He has a phenomenal amount of empathy combined with a dogged determination to see a job through to the end and he's local. You can't ask for much more than that."
'Dogged determination'
As well as being a veteran of a period in which there have been countless internal Labour disputes, Mr Erskine has had to display his "dogged determination" during a series of tricky election bids.
Although only 29 years old, he has already stood in four contests in recent years, most of which he had little chance of winning, as a Labour candidate in an era when his region has been dominated by the SNP and the Liberal Democrats.
The journey began in 2012, when Mr Erskine narrowly missed out on taking one of the Dingwall and Seaforth seats at the Highland Council election.
Three years later, he was the Labour candidate in the Caithness, Sutherland and Easter Ross seat at the 2015 UK election, and stood for the Highlands and Islands regional list at the Scottish elections in the following year.
And, in December last year, Mr Erskine again fought a losing battle in the Ross, Skye and Lochaber constituency at the latest Westminster ballot.
"I'm a glutton for punishment," he joked. "It can be hard going. People always think we only get into politics for the money or the favour or whatever, but it is clearly not the case.
"Going around folks' doors, day in and day out, obviously with little prospects of winning in some of the seats where I've stood in the past…
"But I think that shows why people do it, because they are passionate about what the change they want to see is, and we are passionate about getting that message across."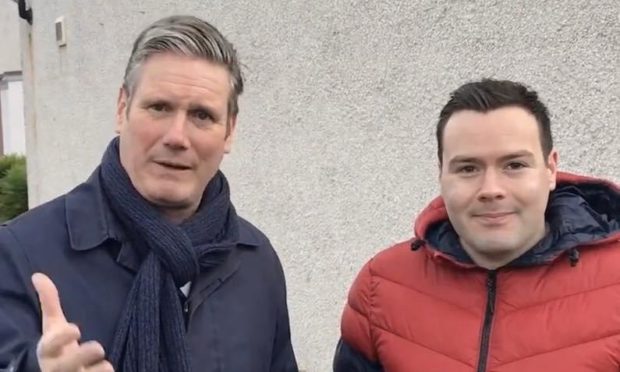 While final decisions are still to be taken on processes and candidates, it may now be fifth time lucky for Mr Erskine at next year's Scottish Parliament election, following the retirement of David Stewart MSP, which is likely to free up the second-from-top spot for a male candidate on Labour's Highlands and Islands list.
'That sort of politics makes a tangible difference'
Born in Inverness in 1990, Mr Erskine grew up in Dingwall, attending Maryburgh Primary and Dingwall Academy, before studying philosophy and politics, and then a Masters in public relations, at Stirling University.
Politics was in his blood, with his grandfather, John Campbell, having been an independent councillor in the Fort William area in the 1970s and 1980s.
He said his own principles were shaped by growing up in an era when Labour was in power.
"I saw the benefits of a Labour government first-hand, and I think I was inspired by the investment they were making in people and public services," he said.
"I think that sort of politics makes a tangible difference to the people around you, whether it was the minimum wage, the NHS, cutting youth unemployment, more teachers, devolution.
"All these sorts of things were happening when I was growing up. It felt like quite an exciting time."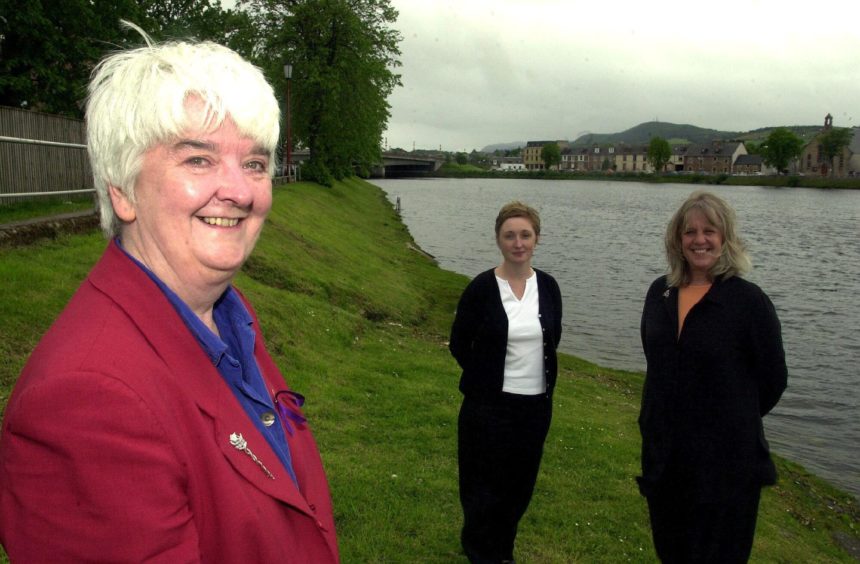 His interest turned into activism following a visit to Dingwall Academy by former Labour MSP Maureen McMillan, while Mr Erskine was a pupil.
"I was quite inspired by what she said. After hearing her I joined up to the party and went along to my first Labour Party meeting, which was the Dingwall and Seaforth branch," he said.
"Maureen and her husband were both there, welcomed me to the meeting and were just generally really encouraging, and that kept me going along, because I think I was the youngest there by about 20 or 30 years."
Between elections, Mr Erskine has kept himself busy at Holyrood, working for various MSPs, including Mr Stewart, Ms Dugdale, and currently former leader Iain Gray.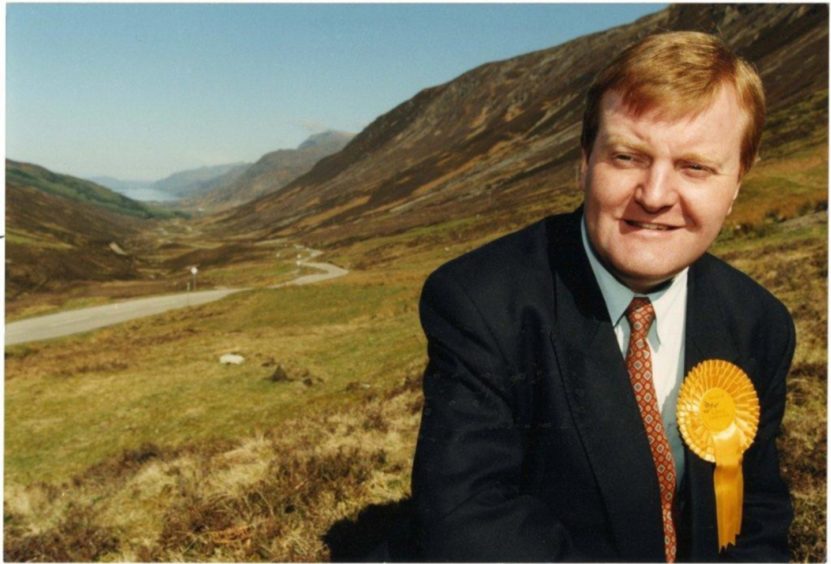 No fan of the "factionalism" of the Jeremy Corbyn years, Mr Erskine instead preferred to look beyond Labour for a model of the way politics should be conducted, to his own childhood MP, the former Liberal Democrat leader Charles Kennedy.
"I share his identity as a Highlander first, but I'm also comfortable with being Scottish, British and European," he said.
"My parents knew him well, they went to school with him at Lochaber High School, and he was probably the first politician I met growing up.
"You used to see him kicking about Dingwall on a Saturday or whenever.
"In politics, he represents something that I think is lost now. He is well regarded as a decent politician, he had integrity, he was very inclusive and connected to ordinary people.
"And after years of campaigning on the patch, I've never heard such affection for a politician as I have for Charlie on the doorstep."
---