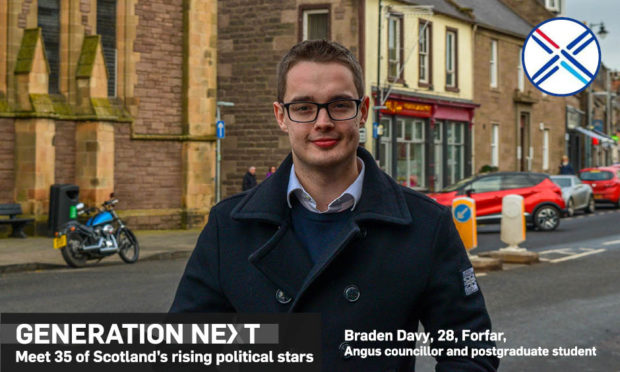 Not many Angus councillors have their own page on Wikipedia, but Braden Davy has been on a journey unlike most other young politicians in Scotland.

He was 19 when he dropped out of university and moved to Aberdeen to look for work, finding a job as a cleaner and then at McDonald's.
But before long he had become an aide to a prominent local MP, and by 23 he was taking on Alex Salmond in a high-profile electoral battle.
Unemployment followed, before a controversial defection from Labour to the Conservatives helped to reignite the Brexiteer's political career, and put him on track for a run for Holyrood next year.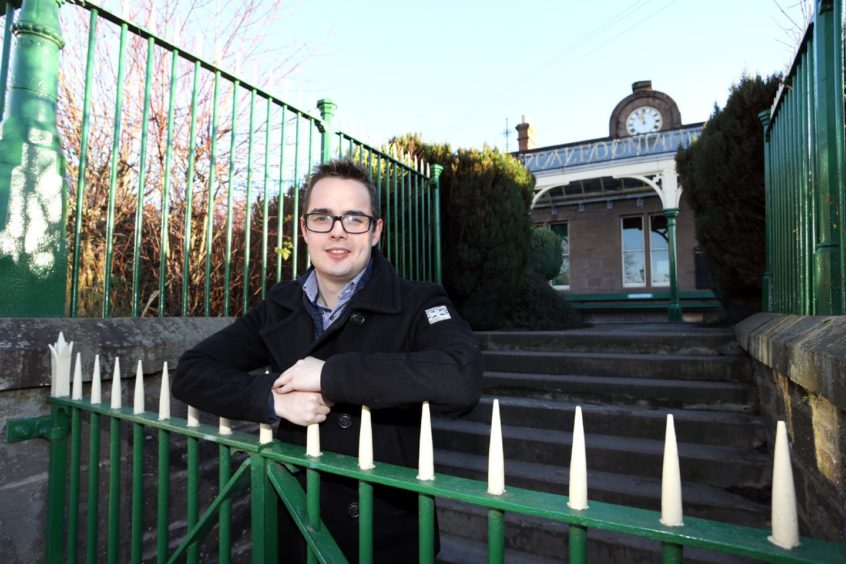 It has been something of a roller-coaster ride for the young councillor, but he gives the impression he takes it all in his stride.
Mr Davy had joined the Labour Party at 14 while growing up in Northumberland.
"I think I've always had an interest in politics," said the 28-year-old.
"Growing up, I suppose I was classed as what would be 'poor'. I got free school meals, lived in a council estate, my grandparents were miners.
"I was always raised in that Labour tradition, and I think I always had an interest."
Leaving Durham University
Mr Davy's involvement in local and national elections follows a lifelong interest in the equalising effect of democracy.
"For me, voting is fascinating – the only area where everyone has an absolutely equal say," he said.
"It doesn't matter how wealthy, whatever your background, your vote is worth exactly the same as someone else's. And I think that has always interested me.
"And obviously who is running your local authority, or who is in government, has a huge impact.
"That is something, especially as someone from a more disadvantaged area, I've always seen the importance of making sure we get the environment people are raised in, and get jobs in, right.
"So I always kind of wanted to play a part in that regard."
Having lived with his mother and then his grandparents while growing up, Mr Davy spent a year at Durham University before deciding it "really wasn't for me", so he made the move north.
"I was doing economics and it was during the oil boom. I'm from the border area, so Aberdeen wasn't that far, in my mind. Most people tend to go north," he said.
Mr Davey became active with Labour after arriving in the Granite City and, after spell working as a cleaner and at McDonald's, he became an assistant to then-Aberdeen South MP, Dame Anne Begg, who was also chairwoman of Westminster's work and pensions committee.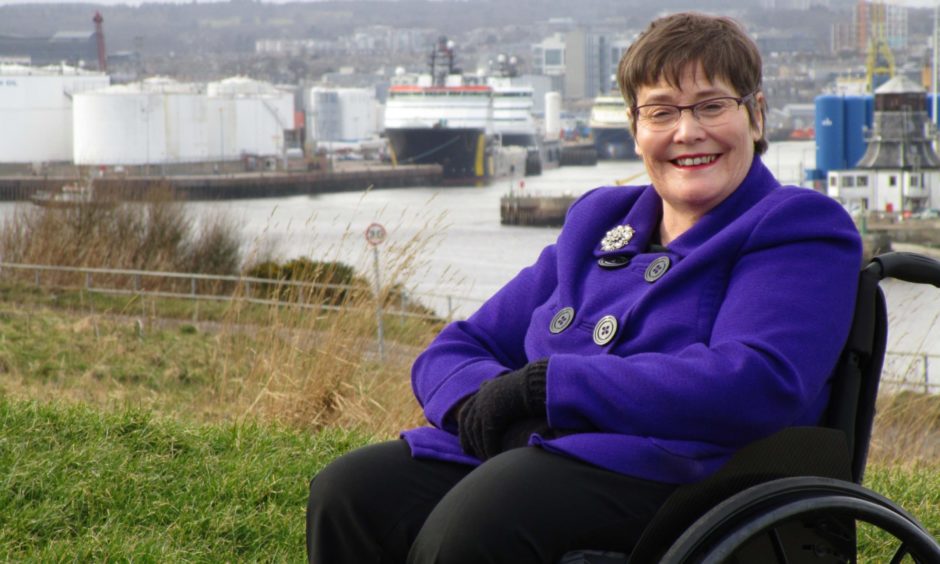 "It was exciting. Little me, coming from a council estate," he said of his regular trips to Westminster over the following two-and-a-half years.
"And I didn't have a degree. I've only just got my degree. So it was nice being someone without a university background in that environment.
"But I really enjoyed working for Anne, it was fantastic."
A first direct experience of elections came in 2012, when Mr Davy was the unsuccessful Labour candidate for the Mid-Formartine ward at Aberdeenshire Council.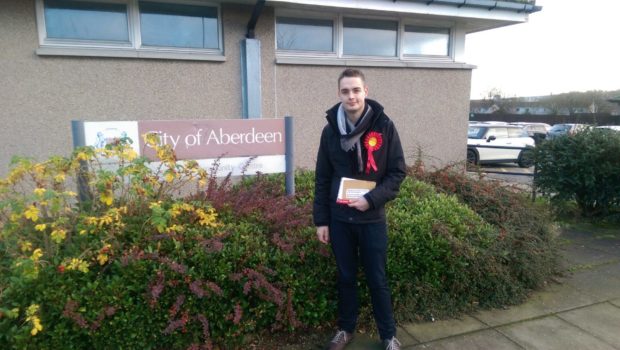 But it was his candidacy in the Gordon constituency at the 2015 general election that really put him under the spotlight, with the seat becoming one of the most closely-watched contests in the country after it was announced that the SNP candidate would be Scotland's recently resigned first minister, Mr Salmond.
"It's quite funny. I was selected before Alex Salmond was, so I always say Alex Salmond chose to stand against me," said Mr Davy.
"At the time, of course, he was still a huge figure in Scottish politics, and still is obviously.
"It was quite daunting, and quite exciting, I think, being on debating panels, discussing my views on things. It was a very exciting experience, although it was hardly a winnable area."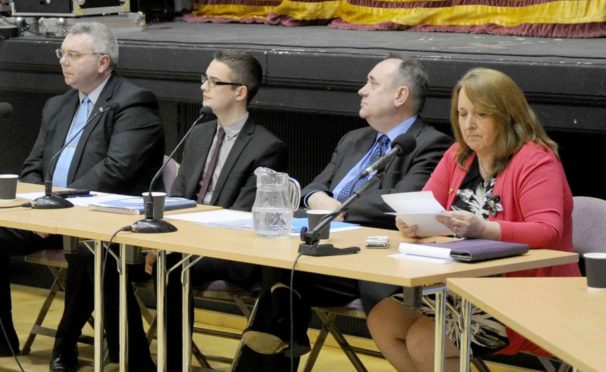 Politicians with far more experience have wilted when asked to debate Mr Salmond in his prime, but Mr Davy does not lack self-confidence.
"I've always had a firm belief that you should stand up for what you believe in, whether that is going to get you 4% of the vote or 40% of the vote," he said.
"He had as much right to speak in public as I do, and we both get one vote, at the end of the day, so why shouldn't I be on the same platform as somebody else, as is the case with anyone."
'They needed a piece of paper…'
While defeat in Gordon was not unexpected, the SNP's victory in nearby Aberdeen South left Dame Anne, and Mr Davy, out of a job.
"I didn't get any graduate jobs because I didn't have a degree so that was particularly galling because, in my view, I had a wealth of experience, but they needed the piece of paper, and I couldn't get on apprenticeship schemes because I had spent a year at university," he said.
"So essentially I decided at that point to go to university to get a degree."
Mr Davy enrolled at Dundee University to study economics in 2015, and also joined the Royal Naval Reserves.
He would go on the gain a first class degree, and has since embarked on a part-time MSc in economics.
But Mr Davy continued to make waves in Scottish politics during his studies, not least with his decision to quit Labour and join the Tories in 2016.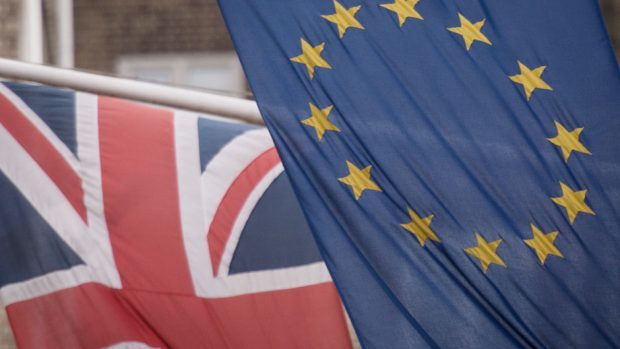 "I would probably say, as with many traditional Labour and Scottish Labour voters, it was after the EU referendum," he said.
"I voted Leave. I had always been a believer in leaving the EU. I just thought it is not an organisation that helps people, or is beneficial, in the UK's interest.
"Then, during the referendum, the Scottish Labour Party was quite aggressive towards Leave voters, I think.
"And then, especially after the referendum, people in the Scottish Labour Party were calling Leave voters 'racists', 'idiots', 'they didn't know what they were voting for', 'how could they do this?'
"It was a growing chorus of people saying this. And we also starting to see some of their MEPs, and even Kezia Dugdale, to some degree, starting to say 'well, maybe we should consider independence'.
"Having worked on the Leave campaign, as assistant director of the Leave campaign alongside Tom Harris, at that point, I just thought, 'the Scottish Labour Party isn't representing my views any more'.
"The Scottish Conservative Party were willing to implement the decision, willing to protect the union, and I think that is why I changed party."
Success in council election
The switch coincided with an upturn in Conservative fortunes north of the border at the 2016 Holyrood election, and the 2017 ballot for Westminster.
Mr Davy, who had moved to Forfar, was one of the beneficiaries as he topped the poll in the local ward at the 2017 council election in Angus.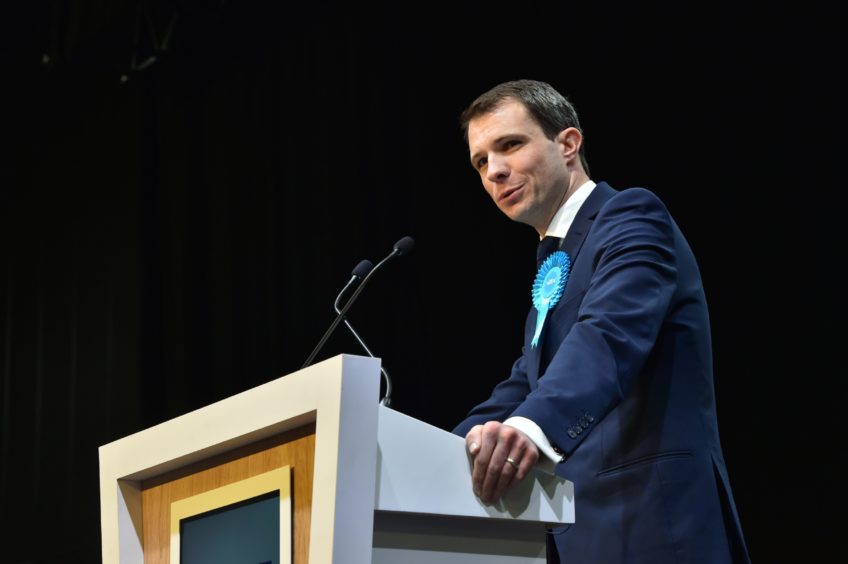 West Aberdeenshire and Kincardine MP Andrew Bowie is among those who have watched his progress since.
"Braden has done a prodigious amount for Forfar and Angus in just a few short years," he said.
"He has made difficult calls on many subjects, like saving the old leisure centre, saving recycling depots, and pausing off-street parking charges.
"As economic development spokesman, Braden knows what's good for business in north Angus and the Mearns.
"He understands that people are at the centre of any debate, at any level of politics."
Angus and the north-east is the only place I've lived in Scotland for the past decade of my life, all my adult life. It's my home, where I'm from."
Last year Mr Davy was selected by local party members to fight the Angus North and Mearns constituency at next year's Holyrood elections, defeating West Scotland MSP Maurice Golden, who was also in the running.
"I would be very honoured to be elected. I think we need more young people, more people from working class backgrounds, and we need people to be quite vocal for their area," he said.
"Angus and the north-east is the only place I've lived in Scotland for the past decade of my life, all my adult life. It's my home, where I'm from."
Victory in the seat next year would cap off an eventful decade for Mr Davy since his decision to move north in search of work, and would no doubt necessitate a few more entries in his Wikipedia page.
---