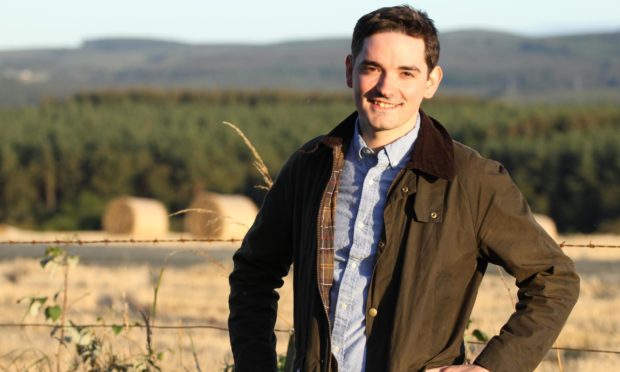 John Waddell's politics have been shaped by his experience of having "slipped through the cracks a bit" at school when he was a teenager.

While many aspiring politicians these days are accused of lacking a hinterland, Mr Waddell's struggles at Banchory Academy ensured he had tried his hand at various professions before he had even sat his Highers.
The 28-year-old said: "I actually left school at 16 and went to work full time and study sound engineering, and after that I worked in a number of jobs in retail, hospitality and ultimately was a climbing and ropes instructor at Go Ape.
"Shortly after that I became a freelance photographer for a couple of years, and then after that I went back to college to do my Highers, and from there to Aberdeen University to do a history degree.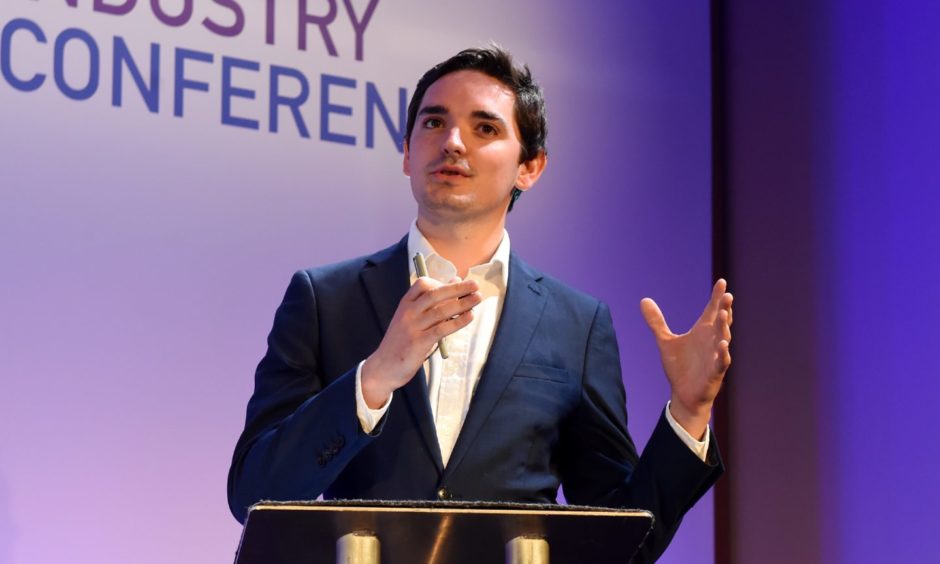 "I'll happily admit I didn't have the best time at school. I had learning difficulties and I was just much more interested in music than anything else, and I kind of slipped through the cracks a bit.
"It wasn't until I got into work and started maturing a bit and meeting other people, and becoming a bit more self-sufficient and reliant, that is when I decided to go back and do my Highers."
It was the 2010 UK general election that first "sparked the interest" in political issues, such as education, and three years later Mr Waddell joined the Scottish Liberal Democrats.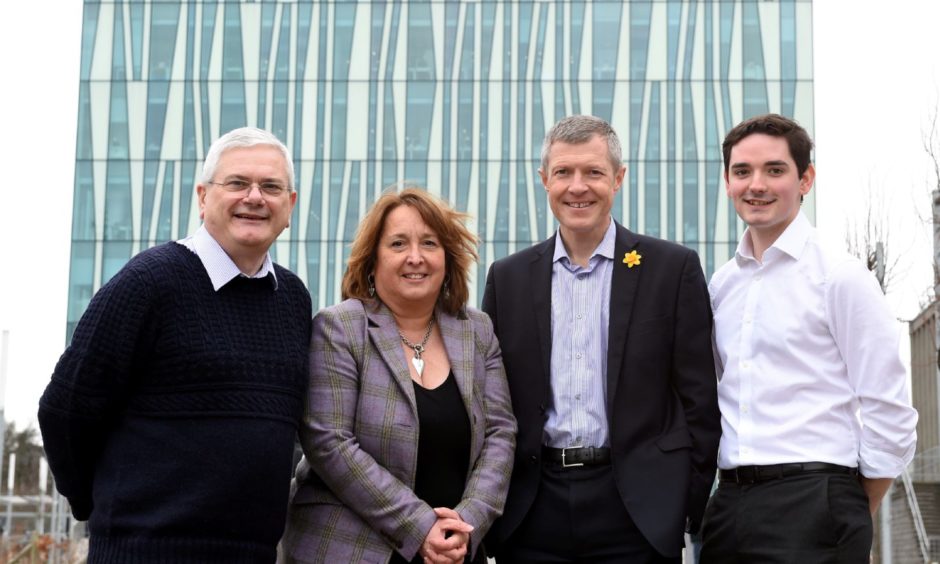 Spells followed working for a series of high profile figures, including the former Gordon MP Sir Malcolm Bruce, the north-east MSP Mike Rumbles, North East Fife MP Wendy Chamberlain and Scottish Lib Dem leader Willie Rennie, as well as a stint on the party's executive.
"I just always wanted to be involved and get my hands dirty. I never wanted to be passive, I never wanted to be on the ride, I always wanted to be a part of it properly," he said.
Holyrood election campaign
Outside politics, Mr Waddell also worked for short periods at Halogen Communications and the Law Society of Scotland.
His first attempt to win a parliamentary seat came in Aberdeen South and North Kincardine at the 2016 Holyrood election, where he finished fourth.
In the following year he finished fourth again in the West Aberdeenshire and Kincardine seat at the 2017 snap UK election, before improving on that showing by securing third place in the same seat in December last year.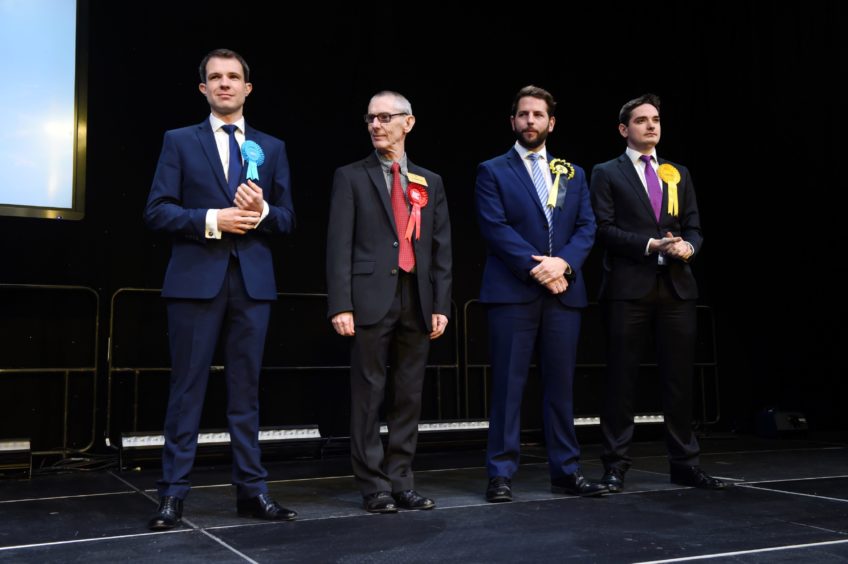 But for Mr Waddell, it has always been the Scottish Parliament that has had "the peak of my interest".
He said: "It has always been education, health, housing, mental health, transport – the issues that affect people in their day-to-day in Scotland are in the Scottish Parliament, and that's where I've always wanted to be."
Mr Waddell, who recently proposed the creation of a special economic development agency for the north-east, has now been selected as the Lib Dem candidate in Aberdeenshire West ahead of next year's Holyrood vote.
The issues that affect people in their day-to-day in Scotland are in the Scottish Parliament, and that's where I've always wanted to be."
The seat is currently held by Conservative MSP Alexander Burnett, but it was created in 2011 in part from the West Aberdeenshire and Kincardine constituency that was held for the Lib Dems by Mr Rumbles in the first three terms of the Scottish Parliament.
Mr Rumbles, who is now a north-east regional MSP but is retiring next year, said: "John is very hard working and he already has a great track record of supporting our communities and the north-east.
"He is a superb candidate and will be an excellent MSP for our area."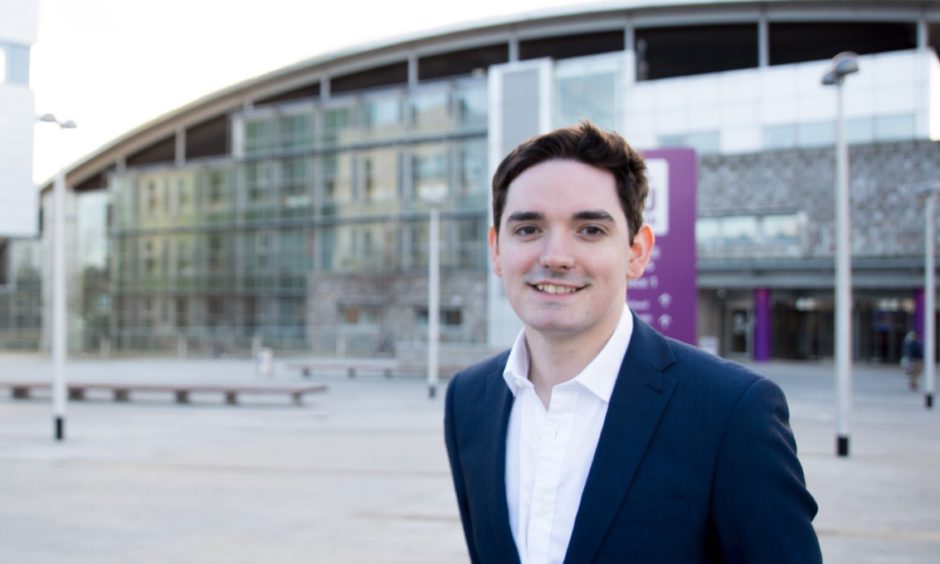 If elected, Mr Waddell is clear his top priority would be to help others who, like him, might be in danger of "slipping through the cracks" at a young age.
"To me, education is the first, primary contact that we have with anyone of any age where we can give them the skills in life to go on and succeed," he said.
"If we fail in that, quite often these people never get that opportunity again.
"So I think it's about making sure the first contact they have in primary and secondary education is done well and gives them the skills and opportunities that they need to go on and succeed.
"But we also need to make sure that there is a good amount of college places so if you do slip through the cracks at school, you do have the opportunity to go back."
Reasons to be optimistic
His party has struggled ever since the coalition that followed the 2010 Westminster election, in which Mr Waddell cast his first vote.
But the young activist is hopeful that better times are ahead.
"I think we've got reasons to be optimistic but what we cannot have is more of the same," he said.
"We were flying high this time last year – ambitious, excited, in the news, making a principled stance on Brexit – and sadly that wasn't borne out in the general election.
"If that has told us anything it's that we really do need to have a real radical shake-up of the party, we need to be more ambitious but we also need to be more introspective about what the party needs to do.
"We need to talk more about what our purpose is. When people ask, what are the Liberal Democrats for? I don't think they're asking about our principles and what we want to do, I think they are genuinely asking, as a political party in the UK, why do you exist?
"And that is a question that we need to ask ourselves. Because we have the answers, but we don't know how to communicate them."
---