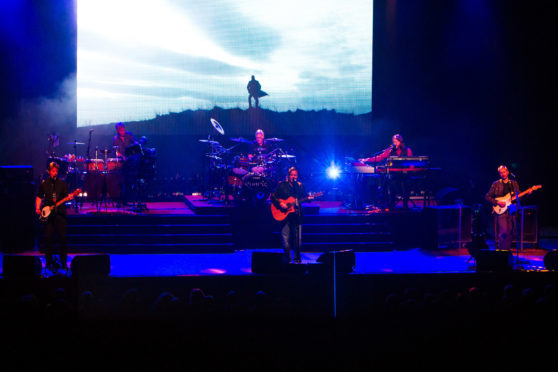 Scottish Gaelic rock band Runrig will take to the stage for the final time this August and fans have been quick to snap up tickets.
Due to high demand, the band have worked tirelessly with event organisers to ensure no fan misses out and have announced further tickets are to be released for the August 17 gig at Stirling's City Park, Runrig's penultimate concert.
Calum Macdonald of Runrig said: "We have been overwhelmed by the support we've had from our fans for our final live shows.
"Aware that there is still high demand for tickets, we have been working hard with the concert promoter, LCC Live, to increase capacity generally and to confirm the stage and production details, which in turn have generated some extra tickets.
"The Last Dance is certainly going to be an emotional experience for us all: an event like non-other in our 45-year history. We look forward to sharing the experience with our incredible fans and special guests for two great evenings of live music."
As part of the announcement Runrig have also revealed that Gaelic and folk singer Julie Fowlis is to perform alongside the group at 'The Last Dance' concert.
Julie Fowlis said: "It is a huge honour to be invited to support Runrig for their big finale.
"It is sure to be a poignant performance; a memorable weekend, that I wouldn't miss for the world. Come and join us and let's give Runrig the send-off they deserve!"
The remaining tickets go on sale on Friday April 27 at 10am and are available via Ticketline.