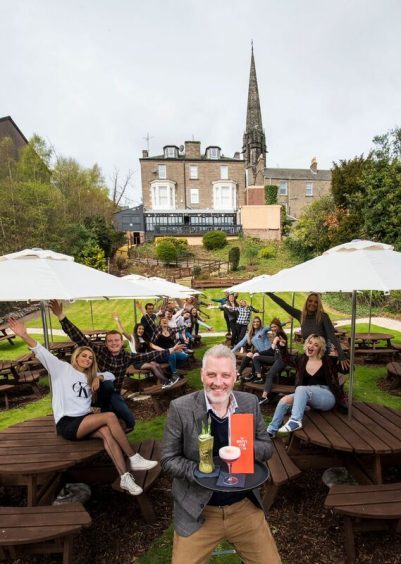 A restaurant chain which donates all its profits to charity has opened its fourth Scottish eatery.
The Boozy Cow chain – launched by philanthropist Garreth Wood two years ago – already has premises in Aberdeen, Stirling and Edinburgh, has now opened a venue in Dundee.
Mr Wood also revealed that a further five charities will receive a share of the profits from The Boozy Cow chain – Hot Chocolate Trust, Mid-Lin Day Care, Dundee Woman's Aid, Art Angel and Help for Kids.
This brings the number of good causes currently supported by the company to 18.
Last month, the organisation announced it was giving away £210,000 to charities including CHAS, The Archie Foundation and the Youth and Philanthropy Initiative in Edinburgh, with almost half a million pounds given away since the company opened its first venue in Aberdeen in 2014.
Garreth said interest in the restaurant, at the former Laing's site in Dundee, had been overwhelming.
He said the business had overhauled the building and revamped the legendary beer garden.
He said: "I've never before experienced such intense interest in a venue.
"I think people will particularly love our incredible beer garden, which boasts some spectacular views across the Tay, with plenty of room for people to enjoy a meal or some drinks on those all too precious sunny days, knowing that they're helping give money to a local charity.
"There's no one else doing what we're doing.
"Boozy Cow is edgy, it's exciting and distinctive yet still manages to be family-friendly, and its profits are going to important community causes."