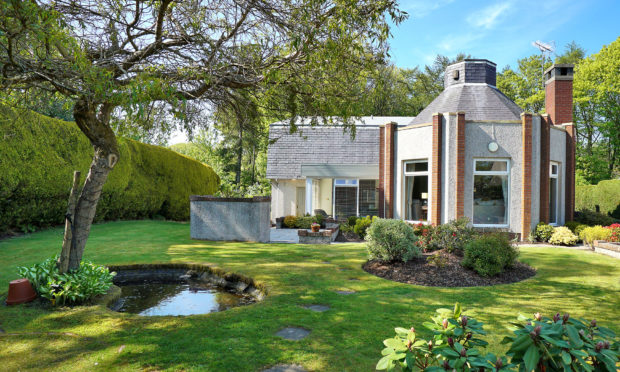 Eric and Barbara Duncan may not party like they used to, but by goodness they had some fun.
From entertaining the oil and gas sector in the glory days, to capitalising on the housing estate boom – the pair openly admit they had the best of it.
With four grandchildren, times have changed a little, but the Duncans can still recall the first trip made to Houston from the north-east.
Formal dinners followed by a tipple or two from Eric's bar, if only walls could talk at 187 Springfield Road.
Their entertaining lifestyle might suggest a grand mansion, but the reality is that bit more discerning. Eric wanted to break the mould when he created this stunning five-bedroom family home.
It has been 34 years since the Duncans moved in, after he convinced planners of his modern vision.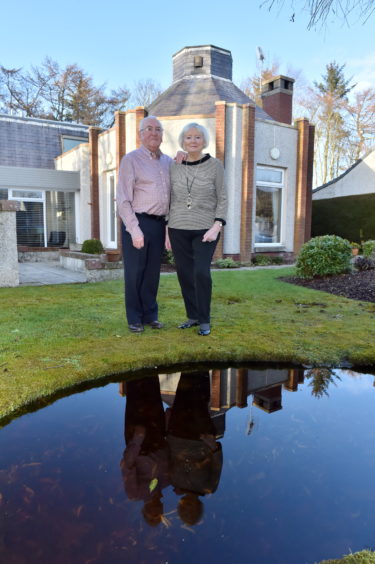 And despite the rule- breaking structure, this west-end home also contains elements of tradition.
Eric started off his career as a quantity surveyor, before he was snapped up by an American building firm.
From residential homes to grand hotels, there's not much Eric hasn't had a hand in.
"We've been here for 34 years, and what an amazing time we've had," said Eric.
"I must have seen oil crash three or four times over.
"Our weekends started on Thursday and finished on Sunday – there were plenty of dinner parties.
"Aberdeen is completely different now."
Number 187 has been built to stand the test of time though.
Found down a quiet lane, the location backs on to Walker Dam and is more suggestive of rural seclusion as opposed to the outskirts of the Granite City.
The peaceful plot once belonged to the Church of Scotland, before Eric spotted the opportunity.
"We lived in Peterculter at the time; I'd built a house after importing the kit from Norway," said Eric.
"Barbara hadn't settled and felt it was too far out, so we decided to move to Aberdeen.
"I think this house is like Marmite, you either love it or you hate.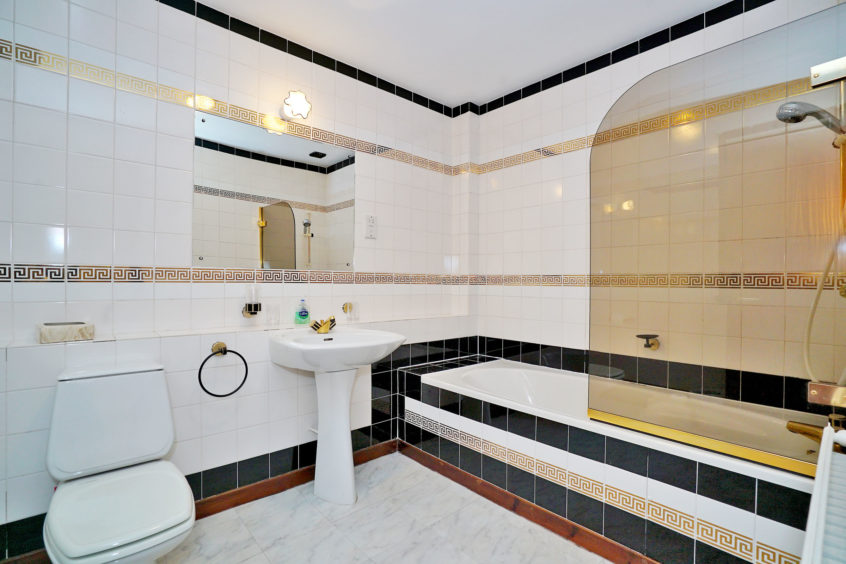 "I told the architect that I wanted to do something different, and this is what we came up with."
At the time of building, most houses in the area were built no more than a storey-and-a-half high, so as to conform to building regulations.
With a clever design which includes a second storey wall passed off as a roof, Number 187 certainly stands out.
In keeping with its religious past, you'll also discover what Eric describes as "church like" elements.
The main lounge, which is the property's crowning glory, features a cathedral-style roof and four sets of full-height picture windows.
French doors open out into the hallway, creating the perfect layout for guests. And there's even a small bar which has a handy serving shelf into the lounge.
"It could easily be blocked off or used for storage," said Eric. "But it has certainly been well used during our time here.
"The lounge reminds us a little of Liverpool Cathedral; we really love this room."
But with their two children having flown the nest, the couple find themselves spending most of their time in the sun lounge.
This is a lovely space with French doors providing access to the garden.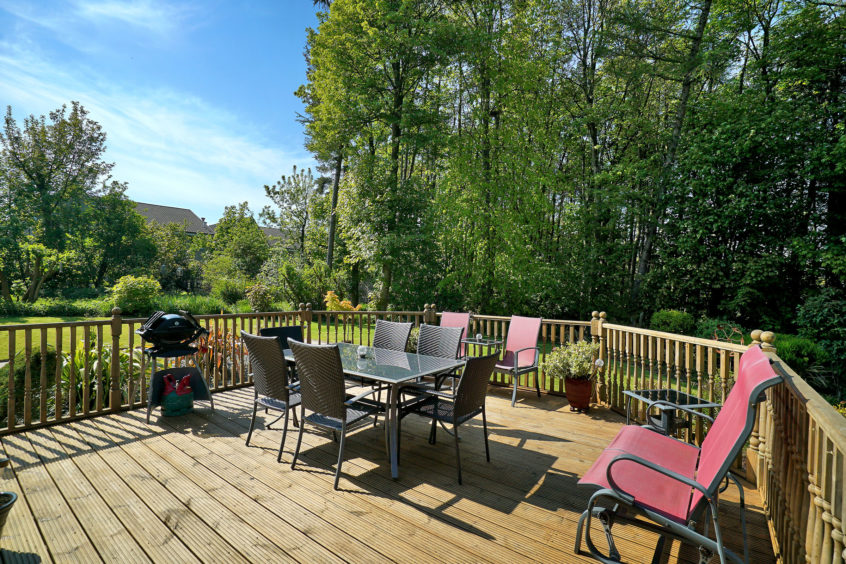 The open-plan dining room/kitchen/breakfast area offers a large and versatile space which will work well for family life.
You can chat to guests as you cook, with the dining area offering access to the garden decking.
A utility room and en suite guest bedroom completes the accommodation on this level.
The remaining four bedrooms can be found upstairs, and the master bedroom offers an en suite shower room.
"When you are in the building trade, you learn a thing or two," said Eric. "We didn't want small bathrooms or no storage space.
"The location has been perfect for us, it's so quiet yet close to town.
"We get fantastic wildlife as well and our grandchildren love it here."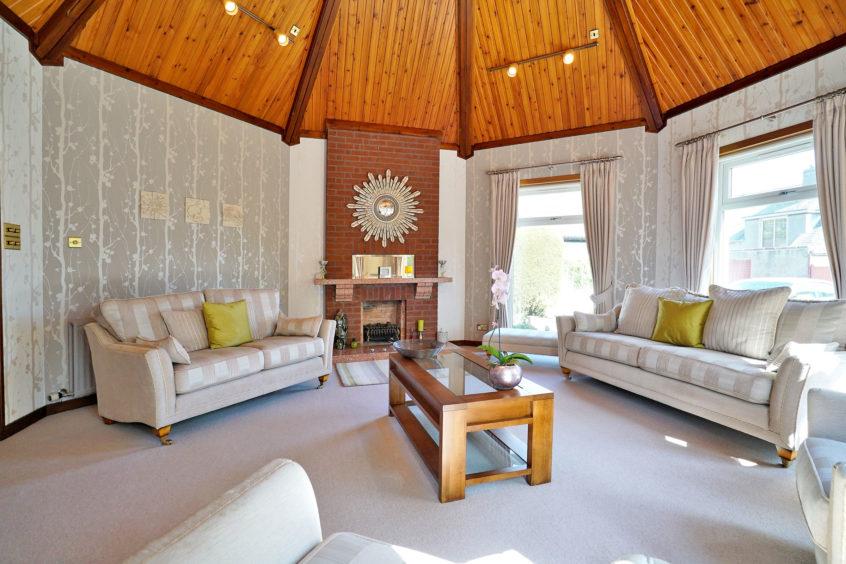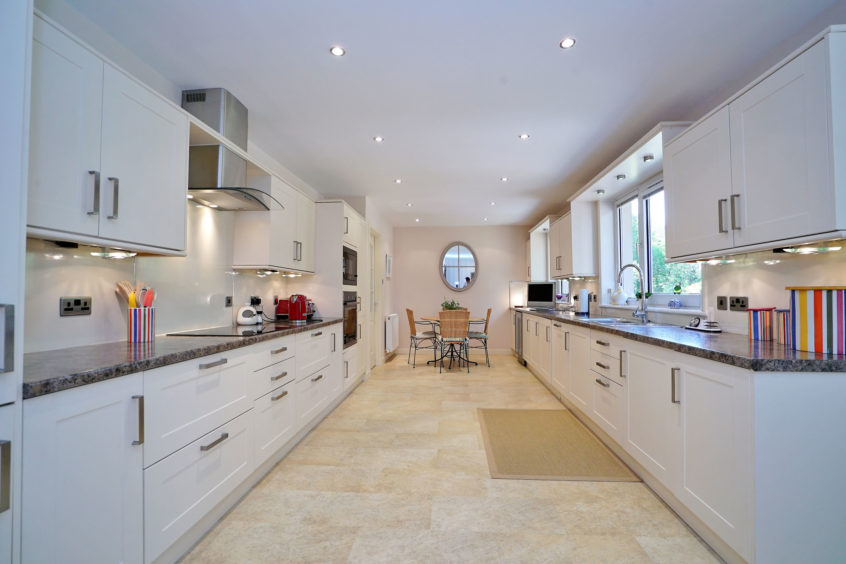 Snowdrops have created a patchwork white blanket across the garden, which backs on to woodland.
The front garden has been thoughtfully landscaped, and the side garden has both a patio and decked area. The rear garden features a high degree of privacy, and even boasts a water feature.
"This is a family house and we want to see it used," said Eric.
"We've had a fantastic time here, we really have. But it's time for us to downsize now."
Offers should be made of more than £625,000.
Contact the Mortgage and Property Centre on 01224 623400.